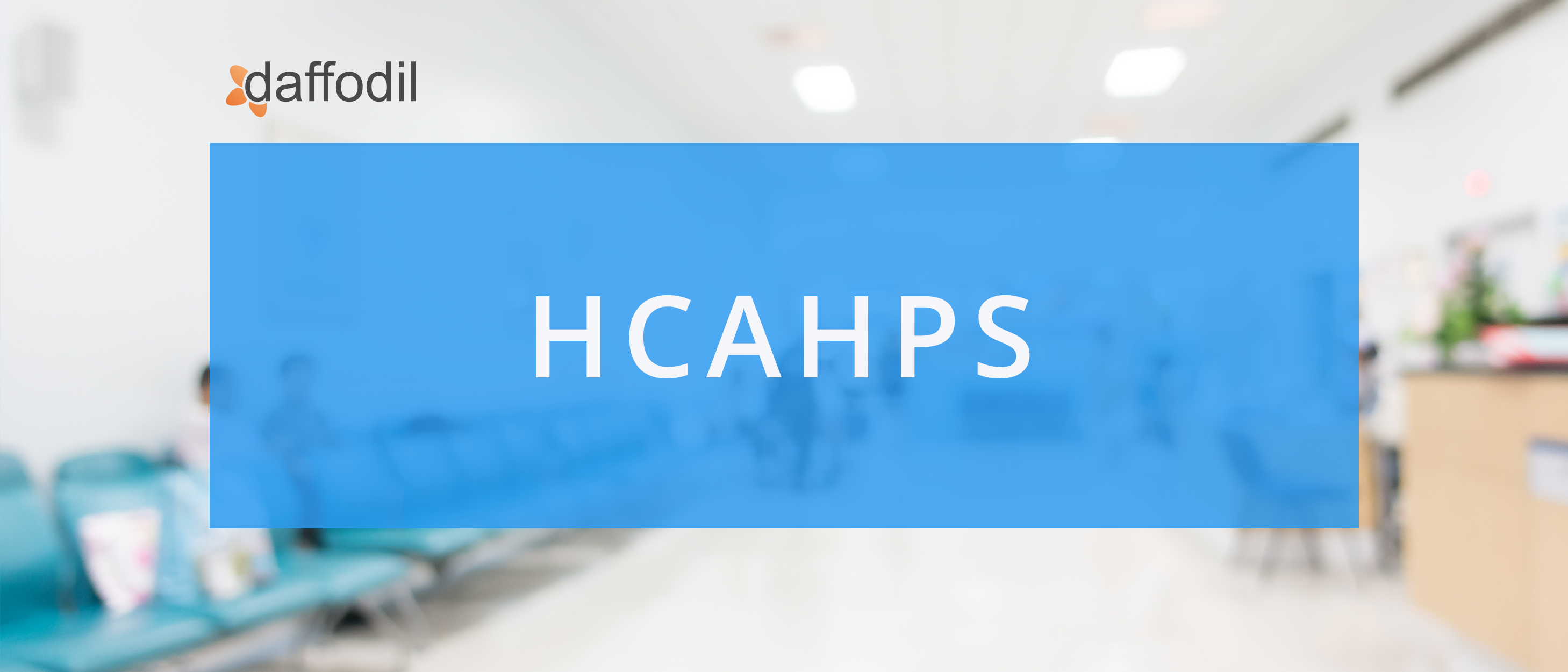 The healthcare systems market has witnessed a large-scale shift towards more patient-centered care models in the recent past. The Hospital Consumer Assessment of Healthcare Providers and Systems (HCAHPS) is one of the most reliable ways to measure patient satisfaction which can help digital patient-facing and patient-monitoring doctors' apps meet leading market standards.
One of the major concerns that led to the reinforced focus on patient engagement and satisfaction is the direct impact on value-based care reimbursement. The US hospital industry is always experimenting with ways to minimize the complexities related to care reimbursement and how it ties into patient satisfaction measures.
In this article, we will discuss what HCAHPS scores are and what the industry-wide impact of their implementation can potentially be for health systems.
What Are HCAHPS Scores?
According to the American Centers for Medicare and Medicaid Services (CMS), HCAHPS ratings represent the first national benchmark for measuring patient happiness. Consumers who might find it difficult to understand the current norm of percentile comparisons between hospitals can now obtain HCAHPS scores much more easily thanks to these ratings.
The HCAHPS is a significant driver of hospital revenue because a large majority of consumers base their decision to choose a particular hospital based on these ratings which are in turn led by patient outcomes. Patients rate hospitals across eight aspects of healthcare delivery, namely:
Communication,
Cleanliness,
Discharge Information,
Patient Management,
Promptness of Care,
Staff Responsiveness,
Transition of Care,
and Treatment Options
A large number of private insurance companies also tend to leverage HCAHPS scores when calculating reimbursement rates for certain hospitals. So, combining how patients choose hospitals and the reimbursement rates, the overall bottom line for healthcare institutions is highly dependent on HCAHPS scores.
The way hospitals deliver changes and improvements in their general management software as well as patient management software is highly influenced by HCAHPS scores. Additionally, patients are also likely to loosen their purse strings if the hospital scores higher than its competitors with respect to a specialized treatment area. Also, better healthcare software directly translates to patients scoring high HCAHPS.
How HCAHPS Ties Into Healthcare Software
A HealthTech approach that boosts operational effectiveness and quality-measure compliance while also refocusing hospital staff attention from onerous paperwork back to the patient is the key to the highest success in attaining high HCAHPS scores. As per Insight, there are three primary HCAHPS improvement strategies for healthcare software:
i)Improving the overall patient management software end-user experience
ii)Paying attention to specific parameters of the HCAHPS survey instruments
iii)Management of privacy and regulatory compliance across healthcare software
The following are the various ways in which tweaks to healthcare software can lead to better patient satisfaction and ultimately better HCAHPS scores:
1)Targeting Overall Patient Experience On Software
Although the HCAHPS survey instrument has 32 questions on a variety of subjects, including the silence of patient rooms, pain management, and staff responsiveness, the latter two questions offer hospitals the most potential to raise the level of reported patient satisfaction from their patients as a whole. So patient management software must include frequent questionnaires and feedback asking patients about where improvements can be made.
Every hospital should reassess its technological capabilities in relation to the fundamental patient experience. For these and other issues with patient engagement, technology improvements and accessories include the following:
i)Customized tablet computers with Wi-Fi capabilities that can be protected from theft using special hospital barcoding systems, magnetized anti-theft strips, and bolted-down cases that put tablets close to hospital beds, like on adjustable, ergonomic patient bed trays.
ii)Wi-Fi-enabled touch-screen kiosks positioned in key areas can offer specialized, continuous, end-to-end digital mapping technology to aid patients and relatives in navigating hospital campuses.
iii)Customized visual and audio entertainment, as well as patient education options, can be targeted to the individual needs of patients. For instance, patients receiving maternity and mother-baby care can access on-demand videos and audio recordings on infant care, lullabies to calm babies, and sounds to help mothers relax during labor, etc.
iv)Secure staff tablets with direct mobile access to hospital EMR systems help medical professionals display test findings like X-rays and MRI scans to patients face-to-face at their bedsides.
Customer Success Story: Daffodil ensures 97% accurate specificity detection on a EKG device for remote patient monitoring platform.
2)Delivering Improvements Based On Specific HCAHPS Criteria
While making enhancements to your healthcare organization's software systems, the second alternative to patient-centric strategies is HCAHPS-based planning. HCAHPS provides an insight into what the end-users of various patient-facing software feel about the software's functionality and ultimate effectiveness of care delivery. This is often a more comprehensive aspect on which to base your improvements.
Secure staff tablets with direct mobile access to hospital EMR systems help medical professionals display test findings like X-rays and MRI scans to patients face-to-face at their bedsides. Through secure mobile apps on either secured, hospital-issued devices or the patients' own devices, doctors can digitally transmit diagnoses, test results, and other crucial medical information to patients and relevant employees in real time.
3)Streamlining Software-Based Staff Communications
On either secure, hospital-issued devices or the patients' own devices, practitioners securely share diagnoses, test results, and other vital medical information with patients and relevant staff in real-time via secure mobile apps. A safe text-based messaging system that enables staff and patients to connect with one another via mobile devices must be developed.
Obtrusive pagers, beepers, and PA announcements disturb hospital peace and quiet and can also confuse personnel. All necessary hospital staff members, including doctors, IT specialists, and nurses should participate in pre-launch device and application testing to help ensure that any new technology platforms effectively integrate with current clinical care procedures.
4)Portability And Compliance With HIPAA
Hospital administrators must make sure any IT vendors they work with have a strong track record of developing and releasing software solutions that are fully HIPAA-compliant from beginning to end before implementing any type of extensive technology strategy to increase patient engagement and boost HCAHPS scores.
Once any new system is operational, HIPAA compliance continues on an ongoing basis after secure asset conversion and destruction, such as paper patient files, outdated hardware, outdated software, and necessary backup archives.
To ensure HIPAA compliance, healthcare organizations can hire in-house experts on HIPAA policy and people with experience in compliance regulations across medical specializations. They can also set up full-time project managers for each major client who would look into tech support and specifications ensuring HIPAA compliance for patient software.
ALSO READ: 7 Types of Patient Healthcare Apps that are Doing the Rounds
HCAHPS Scores Help HealthTech Ensure Patient Satisfaction
Basing the improvement of your healthcare software on HCAHPS scores can help improve your bottom line, patient satisfaction and clinical workflow. The healthcare industry is always on the lookout for reliable options with patient-side applications. If you are looking to develop healthcare software that caters to improving the efficiency of patient outcomes you can book a free consultation with Daffodil Software today.