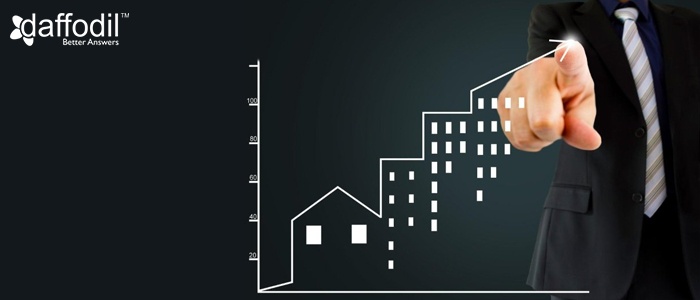 Over the past few years, industries like healthcare, finance, entertainment, and transportation have been making headlines for leveraging tech in their businesses. Now, a new generation of internet entrepreneurs is focusing on better housing by embracing tech into the highly conservative, but competitive sector, the real estate.
As real estate tech industry matures, investment in the sector have grown in recent quarters. In 2017, VCs invested over $5 billion in real estate technology, more than 150 times the $33 million invested in 2010 (according to Pitchbook).
While real estate and its adjacent industries have been behind in technology adoption, the gradual interest of investors is the result of paradigm shift in renting and homeownership patterns. Some of the areas where we see significant growth of startups and VC investments are:
1. Shared Housing: AirBnB, which started as a hotel alternative for frugal millennials to have unique travel experiences is now the biggest travel brand in online real estate segment. And it's not surprising to startups capitalizing on the capabilities of the travel-giant- i.e. nicely equipped spaces, effective cost, and flexible time commitments for digital nomads, dedicated travellers, and working professionals.
There are a number of residential-focused real estate startups that have raised a great funding by keeping temporary housing in focus. Startups across the globe (China, Europe, America) have been attracting investors in short-term, shared rental platforms and some of the names include:
HubHaus ($11M)

: Rents rooms in shared houses, targeting working professionals.

Common ($60M)

: Operates a network of co-living houses in multiple cities.

Starcity ($20M)

: Rents rooms in furnished shared flats; offers organized outings, cleaning and other services.

Bedly ($3M)

: Move-in ready apartments and shared units for short-term rentals.

2. Real Estate Listing: With technology being the core player, real estate listing platforms such as 99acres, Zumper, Apartment List are proving this sub-sector to be quite promising. Not only they are adding efficiency to the apartment rental process but also connect to various commercial properties for buying and selling. Some popular startups in the segment includes:
Zumper ($31.5M)

: Zumper is a real-time home and apartment rental platform for tenants and landlords to find and rent apartments.

Apartment List ($109M)

: Apartment List is a web and mobile based apartment rental marketplace.

HomeMe ($3.2M)

: HomeMe is a platform with pre-approval system that makes renting an apartment easy for managers and renters.

99acres.com

: 99acres.com facilitates transactions among buyers, sellers, renters, and owners.
3. Housing Finance: The process of buying and selling a home are constantly changing. There are a number of startups that aim to simplify the lives of sellers by offering tools that cut commissions, find agents, and reduce the time on market. On the other hand, for buyers, there are streamlined mortgage processes, find agents etc. Some of the startups doing the job are:
HomeLight ($40M)

: A marketplace for finding real estate agents.

Knock ($32.5M)

: It guarantees to sell homes in six weeks or less.

Point ($8.4M)

: Point lets homeowners sell a fraction of their home to long term investors.

Mortgage Hippo ($2.3M)

: Morgage Hippo is an end to end solution that automates and streamlines the mortgage process and breaks it down into easy to follow steps.
4. WorkPlace as a Service: The long term lease model for commercial space is old-fashioned and is not appealing to startups who look out for customized, flexible, and amenity-equipped work space. Startups like Knotel enable people to find the most suitable office space in New York, San Francisco, and London, while raising funds worth $25M. This sub sector of real estate tech has best growth potential, given the changing work nature, market size, and potential to customize space for different industries, and use cases.
ALSO READ: Construction Management Software Poised to Disrupt the Real Estate Sector
These startups surely give some prominent reasons to expect expansion and valuation markups for real estate tech. While there are some unicorns in the market like AirBnB, WeWork, OpenDoor etc. startups are innovating the sector by taking ideas from the mainstream.
If you have an idea that holds the potential to cause disruption in real estate sector by leveraging technology,we can help to take it a step further.