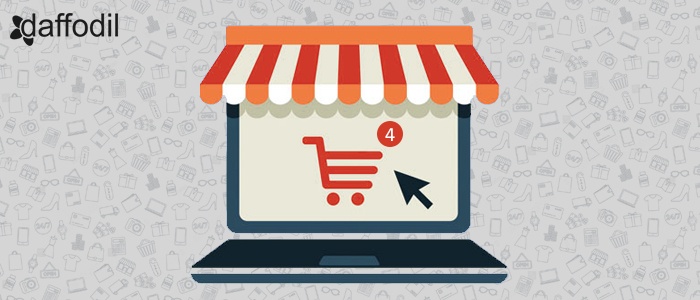 The number of online shoppers have crossed a mark of 1.66 billion and this number is likely to shoot up. -Statista
Despite having a large share of shoppers, online retailers are trying hard to get the customers to the cart and complete the purchase. Studies suggest that an average cart abandonment rate is 68% (which is huge). The reasons may range anywhere from price tag of the product to issues in processing payment.
In the uber competitive eCommerce space, wherein customers have hundreds of platforms to shop from, it is a business risk to settle down for anything less than a seamless user experience.
In a survey conducted by Statista, customers unveiled some of the common reasons for abandoning the cart and a few of them includes:
Website navigation too complicated (25%)

Process was taking too long (21%)

Concerns about payment security (17%)

Excessive security payment check (18%)
No matter if you just started with an eCommerce platform or have been playing a successful series in the field since long, reducing cart abandonment rate is an imperative step in improving the conversion rate.
If you have been on edge for reducing cart abandonment rate of your eCommerce platform, these tips will help you get your online shop on track.
1. Design and Navigation: The look and feel is the first thing that users connect with. An appealing UI accompanied with simplified UX is a win-win.
In process of improving user experience on your shopping platform, the foremost thing to give preference is navigation. 1 in 4 users abandon shopping cart because they find website navigation complex. The more clicks you put the customer through, more are the chances that they walk away without making any purchase. Keeping site/app navigation short and straight helps users get to the item of their choice and proceed for checkout.
2. Trust & Versatility in Buying Process: Customers put in their trust on your platform while making a purchase. When sharing their personal and financial information to make payment, they expect their data to be taken care of.
Adding versatility to payment options can go a long way in setting trust. Making users checkout through an entrusted payment mode (credit card, debit card, third party payment apps, COD) can make transactions seamless. So, along with making payment transactions secure, make it versatile as well.
A study by comScore indicates that 56% of online shoppers want to see a variety of payment options at checkout. Click to Tweet
3. Personalization & Recommendations: Faster a user makes the purchase decision, less would be chances of him abandoning the cart. And to make users make purchase decisions in least time possible, personalization is the key.
Recommending products that might be of a user's interest increase the likelihood of purchase, thereby reducing the abandonment rate. Implementing AI technologies in eCommerce platforms can help to keep a track of user behaviour, interest and choices etc., and therefore make product suggestions for improved decision-making.
4. Guest Checkout Option: Forcing users to create an account to surf can be a put-off for them. Instead, offer a guest checkout option that offers uninterrupted shopping experience to first timers. Once users make a decision to purchase, they will add necessary information for payment and shipping.
5. Answering Shopper's Queries: Shoppers can have queries during checkout process. Therefore, make sure that information required at the customer's end is readily available by directing them to FAQ page or give them an option to reach out directly through live chat (or chatbot).
6. Funnel Insights and Analytics: Knowing at what stage the customers are dropping is the key to minimize shopping cart abandonment. For example: You can track at what step of a payment transaction that customer is walking away or confronting issues. In-app analytics can go a long way in understanding the funnel and issues that are resulting in user not being able to complete the purchase process.
Along with this, user behaviour with the app can be segmented by geographic, age, device, return rate etc. that can help them serve with better products or offers. For example, if customers came to a commerce site via an ad promoting a sale, the promo code should be pre-filled for them at checkout.
7. Technology Aid to Try and Buy: To make informed buying decisions, customers nowadays prefer to try products before they invest in it. eCommerce platforms like Lenskart enable users to try eyewear frames and accessories in 3D-mirror (leveraging the Augmented Reality (AR) technology). Integrating out-of-the-box functionalities on platforms to confirm product credibility beforehand can build trust in buying, ultimately improving the rate of conversion.
ALSO READ: The Ultimate Guide to eCommerce Application Development
Creating Robust Shopping Experience for Customers
Boosting sales from the eCommerce platform require its thorough auditing that determine the functional and technical loopholes. For reengineering your online shop for converting cart items to purchase, set up a 30 minute free consultation with our domain (eCommerce) expert.