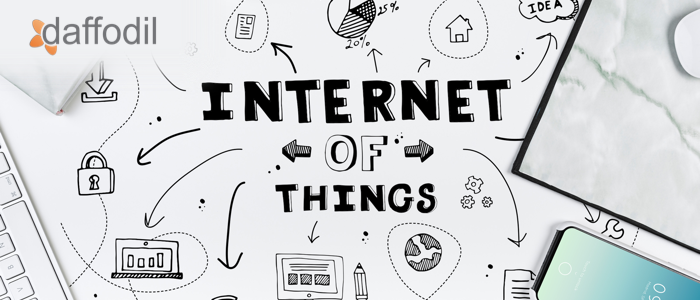 Digital twins, activity trackers, connected contact lenses, smart locks, home automation, smart grids. Every then and now, we hear about innovative applications of the Internet of Things. The technology, which uses the internet to connect digital devices and send/receive data between them is making waves in every industry for the commendable potential it has.
In fact, the total installed base of Internet of Things (IoT) connected devices is projected to amount to 75.44 billion worldwide by 2025, a fivefold increase in ten years.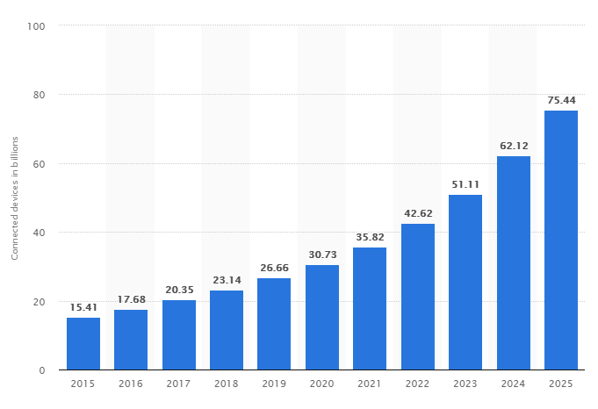 Internet of Things (IoT) connected devices installed base worldwide from 2015 to 2025 (in billions)
The Internet of Things has brought a shift to the way humans interact with (almost) everything in the surroundings. From HVAC systems, appliances, security systems, cars, to literally everything. With their ability to monitor and manage objects electronically, the technology brings data-driven decision making to the next level. That is why, businesses, all across the globe are betting on IoT and the possibilities that it brings in.
Businesses Impacted by the Internet of Things (IoT)
According to Mckinsey Global Institute, IoT's greatest contribution is expected to be from factories ($1.2 to $3.7 trillion), followed by smart cities, health care, retail, non-urban outdoor environments, custom production environments, automotive, home, and office. Here are some of the best use cases of IoT, categorized by industry.
Healthcare: 80% of healthcare business executives see increased innovation as the biggest advantage of IoT implementation. 73% pointed to cost savings, while 76% pointed to "visibility across the organization" as key advantages. (Source: Aruba)
Healthcare industry is one of the rapid adopters of IoT technology. The benefits of IoT in healthcare are limitless and the industry stakeholders are making the most of it.
Devices such as wearables and ingestibles that helps in monitoring and maintaining human health & wellness, offer solutions for disease management, increased fitness, and improve productivity is making waves in the healthcare industry. Along with this, IoT is enabling doctors to monitor patients remotely, reduce emergency response time, collect clinical data to improve care delivery and more.
Read More: 3 Key Areas Where IoMT can Augment Healthcare Services
Manufacturing: In manufacturing and industrial sector, IoT allows robots to intelligently operate and manage machinery for greater efficiency and cost savings. Connected factories, facility management, production flow monitoring, Inventory management, quality control, plant safety and security, logistics and supply chain management are some of the best use cases of IoT in manufacturing.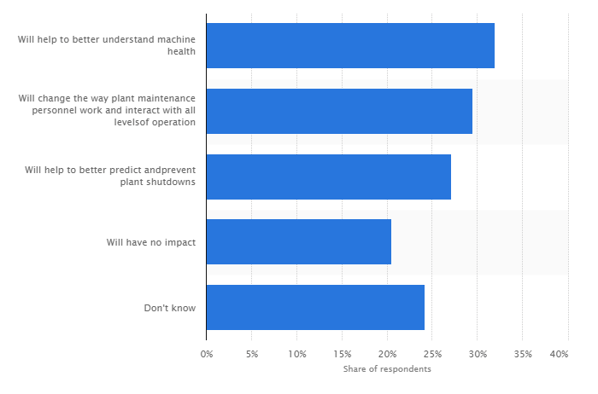 Impact of industrial internet of things (IIoT) on manufacturing industries
Consumer Electronics: There are a number of IoT backed electronic devices already. Smart locks, HVAC automation, smart plugs, thermostats, wearables, security, smart garden are to name a few. Consumer electronics is a key area where IoT is gaining momentum due to increasing use cases, consumer acceptance, and rising demand. As a result, the Internet of Things developers are coming up with innovative solutions that can equip the consumers with better control over their machines and devices, without much human intervention.
Transportation and Logistics: No matter if it is by air, ground, or sea, transportation and logistics play an important role in improving a business's productivity. Warehouse and yard management, fleet management, optimum asset management, end-to-end visibility are some benefits of IoT in logistics.
Almost every industry seem to be making the most of IoT technology. That is why, these days, a surge in the Internet of Things development company is realized worldwide. Certainly, a data-driven technology like IoT has endless benefits to offer. If you too have an idea or a requirement where IoT holds the potential to cause disruption, then schedule a 30-minute free consultation with our IoT experts. Our Internet of Things developers will connect with you to understand your business requirement, determine project feasibility, estimate a cost, and convert the idea into a solution.