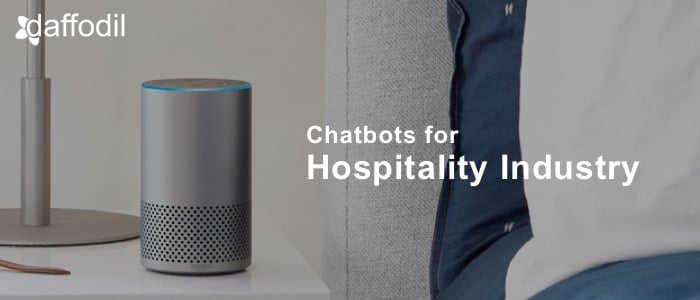 Hospitality industry relies heavily on the front line service delivery staff. And that's why it is more prone to human errors. A small mistake in placing a zero in the customer's bill, miscommunication in noting down the customer preferences, etc. can lead to loss of money as well as customer satisfaction.
But how to deal with human errors in this people-centric industry? Training does help, but what if we could utilize technology to serve the guest better and provide accurate information 24x7 with the same quality standard every time?
And today, we have an answer to this question in the form of conversational chatbots!
Let us discuss some benefits of deploying chatbots for your hospitality business.
Motivation, Efficiency, and Productivity
What a customer does when he/she wants to book a hotel? Either call the reception or open a booking app. In either case, the common key information exchanges are related to:
Tariff rates
Duration of stay
Room type - single/double occupancy
Check-in date
The above information can be easily exchanged by a chatbot quickly, saving a lot of time of the customer, which go waste either in waiting to connect with the operator or navigating different options in the app. Thus, you can offer a better booking experience to your guests.
Read more: Chatbots V/s Apps: What's the future?
Visualize the same scenario for a guest staying at the hotel who wants to order a double cheese mushroom pizza. Again, information exchange can be performed via a conversational chatbot and the guest doesn't even need to move a finger.
It is just not humanly possible for your staff to repeat the same task multiple times with perfection. With time, their efficiency would eventually decrease making the process more prone to errors. Anyone who has handled operations of any business can understand how efficiency is directly connected with profitability.
From a human perspective, there is a direct relationship between motivation and efficiency i.e. highly motivated staff members are more efficient. Now, imagine taking away all of the repetitive tasks from the employees so they can focus on other areas such as providing homely experience to the guest. They will be surely motivated and can be more efficient at their work resulting in better productivity.
Predict what your guests desire before they even ask you
When you call customer care, you might have heard the operator quoting "This conversation might be recorded for quality and monitoring purpose." Do you think it is possible to monitor millions of calls made by the customers? What they asked for in this calls? What were their preferences? etc. Of course not! While a few of them can be randomly analyzed, it won't give a complete and accurate picture.
But the conversations made with a chatbot can be easily analyzed, all of them. You can find out what your customers are repeatedly asking for and then make it readily available. How many of them are asking for a complimentary breakfast? If It's not many, you may remove that offering to save cost. More so, you can analyze what they don't like about you. Are they leaving after listening to your refund policies?
You can improvise accordingly and provide the most asked information on your website/brochure.
Read more: 5 Unique Ways Chatbots can Refine Customer Experience
Know more, sell more!
Today, most of the hotels record their customers' information and have a basic CRM software that is well connected with the booking app as well as incoming calls management software. This helps in giving guest personalized offers based on previous interactions with them. However, such offers can be completely overlooked by the customer in the app or could be missed by customer care executive while communicating.
The chatbots can do this task much more efficiently and in an interactive way. As your hospitality chatbot interacts with more and more guests, it can provide custom suggestions utilizing machine learning algorithms, thus increasing interest in your service eventually resulting in more sales.
Read more: 5 Unique Ways Chatbots can Refine Customer Experience
Conclusion
Chatbots are the answer to removing human errors in a people-centric services industry such as hospitality. They won't replace their human counterparts but will give them the freedom to concentrate on the more humane aspects of the service. Chatbots powered by artificial intelligence can handle the repetitive task in a more interactive and cost-effective way with perfect accuracy.
Daffodil has mastered the art of chatbots development, and we can build better A.I. powered chatbots quicker than any chatbots development company. For a complimentary consultation session, click here.