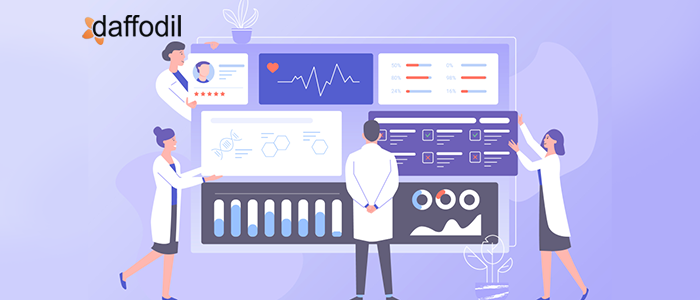 Fast Healthcare Interoperability Resources (FHIR) is a healthcare data exchange standard created by Health Level Seven or HL7. Having developed advanced tools for safe and secure data exchange such as EMR, Diagnostic Data, or PHI – FHIR has given a boost to the healthcare sector.
Let's take a closer look at what exactly is FHIR and how it benefits the healthcare system.
What is FHIR?
FHIR, simply is an interoperability standard that creates sharing and exchange of clinical data and records between healthcare professionals and organizations using software that results in cost-efficient care.
Built with advanced technologies, FHIR is now widely used across healthcare enterprises. Essentially, it focuses on making system integrations easy and manageable with Application Programming Interfaces (APIs) for enhanced interoperability.
Why is FHIR important for Healthcare?
For a long time, the Health Information Technology sector has suffered interoperability problems. With the advent of FHIR in 2014, the health IT industry was able to swiftly build applications for Electronic Health Records (EHRs) to share, access, and retrieve patient data faster.
Conceptualized as an experiment for HL7, Fast Healthcare Interoperability Resources (FHIR) soon enjoyed support from major EHR vendors because of its ability to fix real-time market demands. This was crucial in making FHIR a successful healthcare interoperability standard.
The main reason behind creating FHIR was to develop a precise framework that can be adapted to resources and interpreted by systems. This ability of FHIR makes it easy to adjust and align to different applications whether it is the cloud, mobile, or EHR-based data sharing.
The very basis of FHIR is built on the units of interoperability used as building blocks in systems to fix clinical, administrative, or infrastructural issues in the healthcare sector. Besides this, FHIR also provides software tools for patients, healthcare service providers, healthcare firms, electronic health devices, and also medication, care plans, diagnostics, and more.
Also Read: How Salesforce Health Cloud can Improve Patient experience
What are the benefits of FHIR in Healthcare?
The concept of FHIR is to standardize the sync and exchange of healthcare data for suppliers, and providers who can seamlessly access patient data no matter which system they use. With FHIR in place, each resource is linked to a unique identifier that makes access to data across applications and devices smooth.
FHIR creates standard URLs which do away with the need to share individual documents and hence expedites the process while maintaining data accuracy and security.
Some of the benefits of Fast Healthcare Interoperability Resources (FHIR) are:
Focus on patient experience: Easy to implement and integrate across all devices and applications – FHIR aims to empower the patient. When data is shared with patients, they are in better control to manage and track their records which establishes their trust in the healthcare services and providers.
Automated Data structuring: It provides clinical support to providers and professionals in care services. The data sharing between providers and patients creates a value-based model wherein the emphasis is on care management, patient experience, and better coordination, and of course reduction in costs.
Improved clinical treatment: With access to EMR and patient-related data, clinical researchers can provide better care thereby improving the patient experience. This patient information is highly valuable for research and analysis in the healthcare industry. What makes FHIR stand out from the rest of the data sharing standards is its implementation with REST web services. REST can be easily implemented with open source technologies bringing the implementation costs down.
Enhanced data management: FHIR maintains data accuracy by fetching real-time records. Be it claims data, vital records, surveys, or wearables, data is driven in different formats and is accessed from multiple sources with different scales and volumes.
Also Read: 8 Must-Have Features in Telehealth Apps You Should Know About
In Sum
With FHIR implementation you can handle data management in a secure, fast, and reliable manner. It's no doubt that FHIR has given a boost to healthcare IT by making the patient information accessible to not only patients but care providers and device makers. If you are a medical enterprise dealing with patient records, then FHIR can help you a great deal. For implementation or integrations get in touch with our experts.