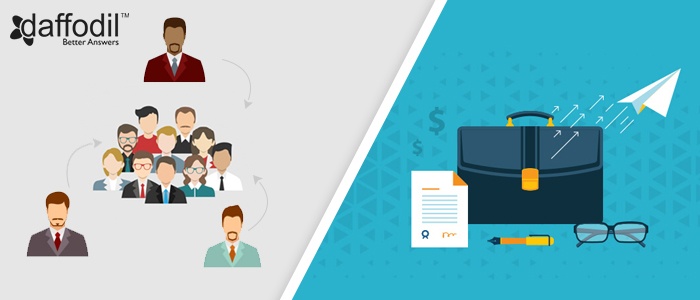 Software application development is the widely outsourced IT functions, globally. This broad segment includes outsourcing an arrangement for a range of application services, including software product engineering, maintenance of legacy systems, offshore programming, management of packaged applications, and team augmentation.
With IT ecosystem constantly proliferating with new tools and technologies, it is challenging for companies to include a vast skill set range into their in-house development team. This is where software development outsourcing comes into picture, helping IT companies to add versatility, have cost benefits, efficiency in project delivery timeline, and respond to ever-evolving technological requirements. Two of the popular outsourcing models that can be adoped for software development are:
1. Team Augmentation:
Team augmentation is a sought after solution for IT companies, trying to overcome skill crunch, improve agility in project delivery, or accommodate the impact of hiring restrictions. In this outsourcing approach, skilled and qualified members are hired from a technology partner, who then joins and coordinates with the in-house team throughout the project. Some of the clear benefits that can be realized with this model includes:
Access to missing skillset (tools, frameworks, libraries)

Handle team shortage for on-time project delivery

Manage cost that comes along demand scalability

No effect on existent operational model

Change requests in features and functions can be managed

Fixed estimation of cost along with transparency
2. Project Outsourcing:
Software project outsourcing allow IT companies to execute entire project by hiring resources from a technology partner. In some cases, this outsourcing approach takes the form of 'task outsourcing', wherein defined tasks of a project are sourced to a different team, which is managed by an outsourcer. The company continuously coordinates with the technology partner for project updates and status. Some clear benefits of adopting this outsourcing model includes:
No team management and task assigning issues

More emphasis on final output of the project

Reduces project delivery timeline due to task segmentation

Manage complex implementation of features and functionalities
Team Augmentation VS Project Outsourcing :
Now that you have an idea of the benefits that both outsourcing models for software development can offers, let's calculate which one works well to your requirements.
Final Output: In case of team augmentation, the aim is to get the resources with aligned according to the skill requirement. They work in coordination with the in-house team and are responsible to deliver the output, as per the requirements received from the internal team. On the other hand, in project outsourcing, the team working on project has more focus on the final output. If the project output is predefined and there is more focus on the output than the skill enhancement, then project outsourcing works.
What Works? Project Outsourcing
Cost Factor: The cost for augmenting the team is flexible. Depending upon the requirement, IT companies have the opportunity to ramp up and downsize the team. On the contrary, the cost for project outsourcing depends upon initial requirements and is fixed throughout the development cycle.
What Works? Team Augmentation
Project Scalability: As a project progresses, the chances of enhancements in its scope increases. With team augmentation, there is an opportunity to hire a new team for improvements and infuse them with existing ones, making functional and technical additions to the project easy. Project outsourcing on the other hand adds to the cost for extra efforts, changes, and improvements to be done in the project in the middle of development cycle.
What Works? Team Augmentation
Range of Responsibility: In case of team augmentation, it is imperative to keep a tab on quality of output received. For project outsourcing, while there is no burden to manage the team, there has to be continuous reporting and reviewing of the project.
What Works? Both
Project Control: Team augmentation gives full control over the project, i.e. resources are more adaptive to the changes (functional or technical). Whereas, in case of project outsourcing, the entire work cycle is managed by the technology partner due to which, changes in mid of project development has to be conveyed and implemented carefully.
What Works? Team Augmentation
ALSO READ: Outsourcing Software Development: Why India is the Front-Runner?
While both the outsourcing models share a set of cons and pros, it is the project requirement, cost, and adaptability which will influence your decision. It is crucial to thoroughly analyze the project requisites, along with the differentiating factors (shared above) to choose between team augmentation and project outsourcing model for software development.
Once done with the same, the next significant step is to choose a reliable technology partner, who can help you with skilled resources or team for successful software development outsourcing. To know what factors you need to keep into consideration when choosing your technology partner, download this free book for guidance.