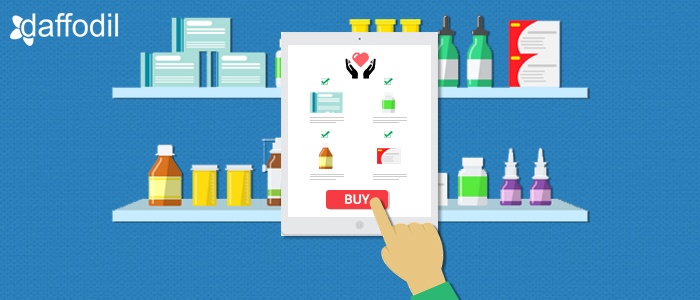 The healthcare industry is embracing digital transformation at a rapid pace. This shift, which is driven by the rise of internet and technology is projected to add more power to the way value-based care is delivered.
With the advent of on-demand healthcare services, the idea of care delivery at doorstep is making waves. Be it booking an appointment with a doctor, having a consultation over video conference, or even having the prescribed medicine delivered at doorstep, the same or next day.
With the view of making healthcare management affordable and accessible for patients, whenever they need them, the concept of online pharma is gaining grounds in the healthcare industry. Engaging consumers and physicians, integrating drug details, promotional materials, and allowing users to buy prescribed medicines at reasonable price is what's triggering the growth of digital pharma. This infographic shared below is a glimpse of adoption, evolution, and implementation of online pharmacy portals.

r