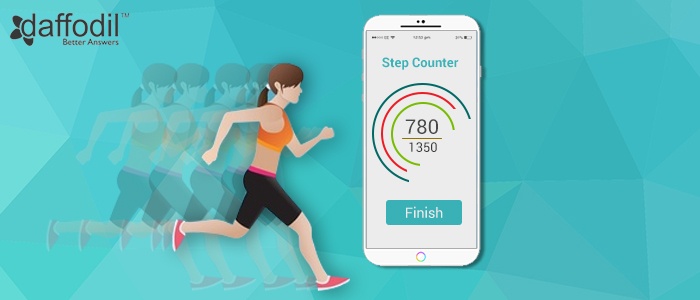 Obsession with fitness, combined with convenience, immediacy, and flexibility is fostering the demand for health and fitness platforms. The result of this supports the rise of technologies that tracks, informs, and manages the fitness routine, such as wearables and smart watches.
However, these tech-aids to manage health and fitness related activities are incomplete without mobile apps that acts as a frontend for these devices, enabling users to take necessary actions, as per the vitals tracked.
According to Flurry Analytics, user engagement with mHealth apps have increased by 330% in past three years, with 25% of the users accessing their favorite fitness app more than 10 times in a week.
Moreover, the growth of wearables and mobile apps to track fitness related activities is contributed by the interest of millennials. According to a survey conducted in the United States, 29% of those aged 18-19 years utilize a fitness app regularly, compared to 12% of those aged 61 years and older.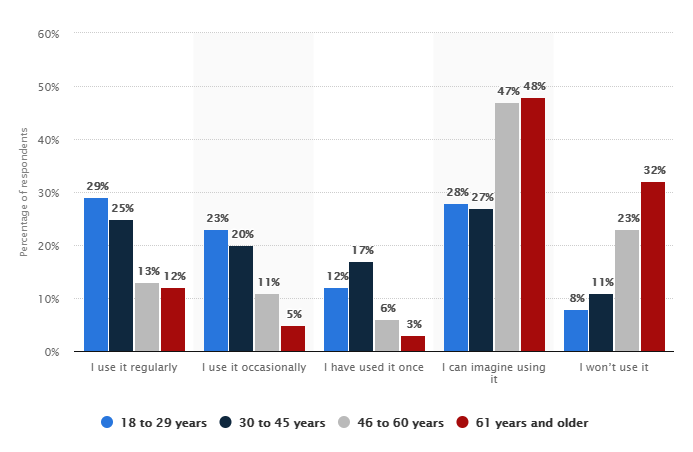 The global fitness and health club industry generates more than 80 billion U.S. dollars in revenue per year, according to Statista. With such market potential, startups and Fortune 500 businesses are capitalizing on the obsession for fitness that people have, and VCs are backing their ideas too.
Here are a few examples on how the health and fitness domain is trying to segment and target users to cater to their demand.
Fitness Training Apps
The recent past has witnessed a significant hike in the number of startups that offer fitness on-demand through tech. The idea of providing workout sessions to fitness fanatics, who could otherwise not make up time for their gym schedule or wellness session owing to their busy lifestyles is gaining grounds.
For people under this category, apps with features such as audio/video training, timer, pairing with devices (like wearables), personal trainer, logbook etc. is in demand. Such apps respond to the pain points of the fitness enthusiasts and can cater to their needs, according to their proficiency levels.
Startups such as ClassPass, Aaptiv have introduced similar concept for the fitness freak users and have successfully winning the funding rounds for their ideas with potential.
Fitness Tracking and Management Apps
These apps are primarily used to track and store the vitals tracked by devices (such as apps, wearables, smartwatch), store and process the data to offer an actionable output to the users (like need to burn more calories, suggestion for cardio depending upon heart rate etc.).
Infact, people not doing in any sort of physical exercise make the most of these apps for chronic disease management. With data collected through wearables (calorie count, heart rate, blood pressure, pulse rate etc.), a regular tracking of health vitals can be done to manage health and take necessary steps for its improvement.
Apps with Nutrition and Diet Guide
These apps help to maintain a healthy regime by helping users with weight loss techniques, controlling water balance in the body, motivating/guiding them about diet to maintain a nutritional value (and more). A log book can be used to record the daily intakes for food and drinks in order to calculate the calorie intakes and balance it through activities .
These apps are powered by gamification that keeps the users motivated to achieve their goals through varied fun, inspirational, and challenging activities. To keep the users informed, such apps offer knowledge-based articles, can help to create grocery shopping list so that users continue to add nutritional value to their diet to achieve desired results.
Wellness and Fitness App Development:
The healthcare domain- wellness and fitness maintenance brings in vast opportunities for businesses to capitalize, given that users nowadays share obsession for fitness and health management, in some way or the other. Also, with rising sale of wearables and smart devices (over 301 million sold in 2017), there is substantial growth opportunity for fitness apps in the time ahead.