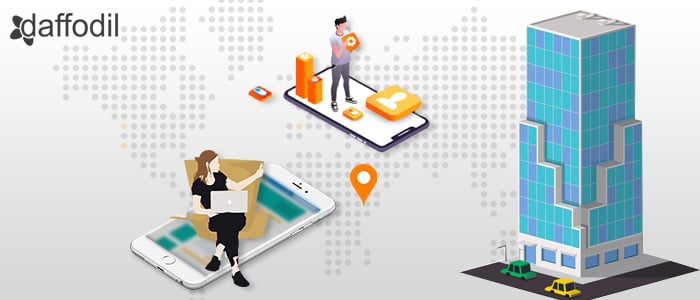 Businesses worldwide are embracing the idea of IT Outsourcing. Cost optimization, skill crunch management, improved efficiency in product delivery are some of the initial-level benefits tagged with outsourcing.
According to Statista, software application development and maintenance are two of the most outsourced IT functions, globally. Businesses want to ramp up their development cycle, launch application faster-to-market, reduce overhead cost, manage technical skill-crunch and more by outsourcing software development.
A software development and maintenance project can be outsourced nearshore, onshore, or offshore. Depending upon the business policies and project requirement, it can be outsourced to any the geographical locations.
However, if statistics are to be believed, India is the front-runner in offshore outsourcing for software development. So, if you're planning to have long-term outsourcing partnership offshore, it's a great deal to set up an offshore development center in India.
The following segment offers a step-by-step guide to get started with an offshore development center, which includes a discussion on partner identification, services, started an engagement, ROI maximization, and more.
1. Identify your Requirement
The foremost thing is requirement identification. Analyze what your business actually needs? Do you have technical skill crunch and need to augment your existing in-house team or you want your entire project to be developed, managed, and delivered by the team at the offshore development center?
Depending on this assessment, you can choose between the outsourcing models: Team Augmentation or Project Outsourcing. Opting for the right model is important as it helps to manage the cost, range of responsibility, and project scalability associated with outsourcing.
2. Choose a Technology Partner
A technology partner is a service provider who understands your business requirements, provides resources corresponding to it, manages the development cycle, and communicates about the project status updates, throughout.
But, finding the right technology partner is a tough nut to crack. Before you sign on the dotted line and choose an ISV to become your technology partner, it is important to enlist your expectations from them. To assist you, here is a free eBook sharing 12 things to consider while choosing the right technology partner for your product.
3. Ask Relevant Questions
Before you choose a technology partner to set up an offshore development center in India, ask them about the latest tools, technologies, architectures, or methodologies that they follow for development. Iterative development, continuous integration, and deployment, test automation, microservices architecture, etc. are some latest trends in the software development industry. Ask about the relevant technique followed for development, testing, monitoring, delivery, maintenance, and examine what they are adding over others to the product.
4. Start your Engagement
Once your requirement is clarified and a technology partner is finalized, it's the time to start your engagement which includes daily standups among project teams, two-way communication (audio and video conferencing), team management with Agile principles, sprint planning, project progress tracking with project monitoring and tracking tools, etc.
5. Maximize ROI
While the team at the offshore development center continues to work according to project requirement, there can be times when the team is ideal. This time can be utilized for Research & Development forthe final product. Your ODC team can help to look beyond your country border and can speed up the development of a product. Another option is to utilize your ODC team for developing PoCs for winning new customers. You can use their versatile know-how to discover new possibilities that a prospect can bring in.
ALSO READ: The Ultimate Guide to Outsourcing Custom Software Development
Planning to Set up an Offshore Development Center in India?
Now that you know the importance of custom software and outsourcing for your business, its the time to get started with it. For more help or inquiries related to custom software development, set up a 30-minute free consultation with our technology experts.