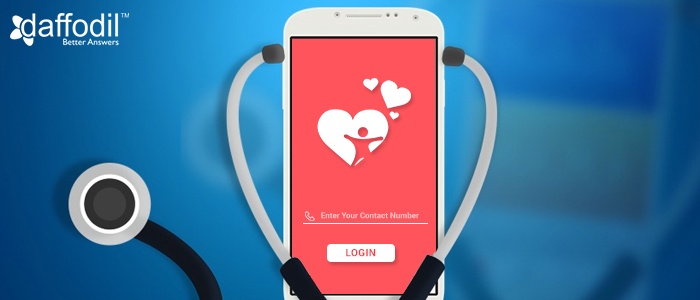 Technology is disrupting every industry, in the most significant way. And today, it is impossible to shrug off technology's ability to let us live longer, healthier lives. From smart hospitals to surgical robots, we could see digital healthcare system transforming the patient care, pronouncedly.
"The digital healthcare market is projected to have a value worth $206 billion by 2020, wherein mobile and wireless solutions will have major contribution." Source: Statista | Click to Tweet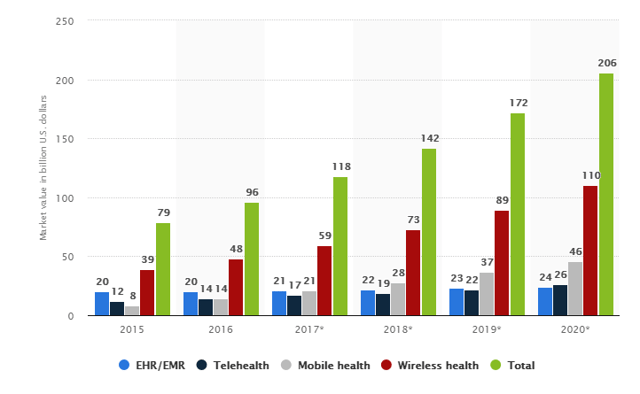 The healthtech industry is growing by leaps and bounds. Consumers are willing to have accessibility to their healthcare professionals and transparency in health care system, more than ever. This certainly exhibits a value (both human and financial) in investing in new technology that makes the healthcare system evolve and render better patient care system.
A number of trends and technologies are making way to the finest healthcare system and here, the most impactful ones are shared with you.
1. There will be a Rise in Telemedicine Services
"The global telemedicine market is expected to have a value of over $40 billion by 2021." Source: Statista | Click to Tweet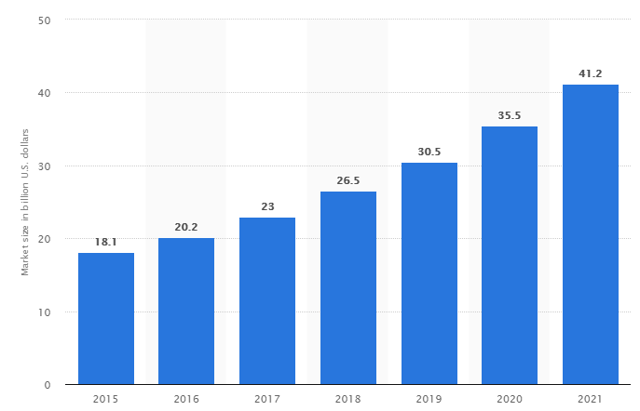 Telemedicine offers both freedom and accessibility to the healthcare providers and patients. Access to clinical health care is not bounded to geographical location and consumers are receiving quality care remotely, at the comfort of home, on a smartphone with internet connection. Alongside lowering the dependency of F2F meetings, telemedicine has been helping to bypass the barriers related to location, cost, time and lack of professionals in specific field.
"The projected growth of the total number of telehealth patients worldwide in 2018 is 7 million." Source: Statista | Click to Tweet
2. Cloud and mHealth Solutions will be in Forefront
"For 2018 the mHealth market is forecast to be valued at around 33.59 billion U.S. dollars." Source: Statista | Click to Tweet
Billions of health and fitness apps are downloaded every year. Some of the major reasons why these apps are being accessed by users include goal tracking, awareness of health issues, motivation, identifying unhealthy habits, medication adherence, connecting with an expert and competition. By offering the provision to track health vitals anytime, anywhere, mHealth solutions aid patients and doctors in treatment of chronic diseases and have a balanced lifestyle.
Along with mobility to access the healthcare, patient's call for anytime access to the medical and health records is also rising. Integrating EMR/EHR to healthcare solutions has got a variety of benefits like effortless data sharing and check e-prescription.
And today when healthcare applications undergo stringent regulations and compliance tests, patients can stay carefree about security of their health and medical records. For example: HIPPA compliant solutions prohibit the healthcare providers from sharing patient's data to any third party without consent of the app user.
READ MORE: Regulations and Compliances in Healthcare Application Development
3. Major Technologies will Lead the Healthcare System
There is at least one technology that leads any tech solution. Fortunately, the healthcare ecosystem has been flexible enough to welcome all major technologies that holds potential to improve the existent system of care. A few of them are:
Internet of Things (IoT): Just think about being prompted to do a cardio workout because your body is high on cholesterol. Or you being able to manage your fitness routine because you continue to track your physical activities. That's the power fitness tracker devices (one of the examples of IoT in healthcare) is rendering consumers in day-to-day lives.
"For 2018, the revenue from fitness tracker devices sales is estimated to amount around $2.57 billions." Source: Statista | Click to Tweet
Alongside a wearables, IoT has got a number of innovative use cases in healthcare. From helping patients to track their health vitals to enabling hospitals manage administrative tasks (workflow optimization, inventory management), IoT is making some interesting contributions in diagnosis, treatment suggestions, and eventually in better patient care.
Artificial Intelligence (AI): With rise of mHealth solutions, wearables, and Internet of Medical Things, there has been a continuous surge in the amount of data. Managing and bringing out the best from this big data is eventually becoming a difficult job for humans and this is where Artificial Intelligence is exhibiting its true power.
Not just the software applications for hospitals or mHealth apps for individuals, AI has been a part of huge healthcare projects like Google Deepmind, IBM Watson, IBM Medical Sieve amongst many others.
READ MORE: How is Big Data and AI Disrupting the HealthIT
Blockchain: After its amazing performance in the fintech industry, the healthcare providers are exciting about the opportunities that Blockchain can offer to the healthtech space. Blockchain secures the ever growing set of records and encrypts it for easy exchange, maintaining drug supply chain, and protect healthcare industry against rising fraud and abuse.
"In 2016, a total of 3.35 billion dollars was paid to the federal government or private persons as a result of health care fraud settlements and judgments." Such is an impact of fraud detection and control on health care system. Source: Statista | Click to Tweet
READ MORE: Possible Use Cases of Blockchain in Healthcare
What do you Think 2018 has in Store for Healthcare
Despite having a number of challenges in healthcare application development, the ever rising trends and technologies are bringing forth some interesting opportunities to deliver better care. With this, we could certainly have expect a year ahead with some mobile apps, wearables, and software applications that will revolutionize the way digital healthcare market operates
Already have an idea to reform the healthcare system? We can help you out with our efficient healthcare application development services.