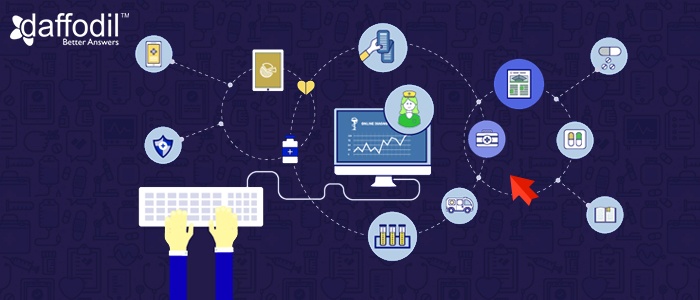 With evolving technology and awareness about healthcare, mHealth apps have become a necessity than an option. If a research done by statista is to be believed, the number of downloads in health care, medical, and fitness apps have seen a steep rise from 1.7 billion to 3.2 billion. This clearly forecasts the fact that mHealth apps are being accepted, used, and trusted by users worldwide.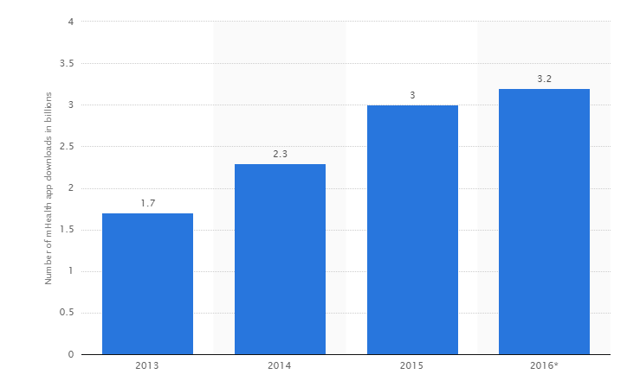 With such major requirement and popularity of mHealth apps, there are new trends, technologies, and challenges coming up. In this segment, we will discuss three major challenges that are encountered by the Health IT in the year 2017.
Challenges in m-Health App Development
1. Confidentiality of Data: Every app, related to healthcare or not, contains and collect some sort of data from the users. In the case of health apps, they generally comprises of data which is more sensitive. This may include, but not limited to information monitoring, health readings, diagnosis, or other vital stats of an individual.
The Health Insurance Portability and Accountability Act (HIPPA) contain a set of guidelines that ensures confidentiality and security of information. Security of personal data and information is an obvious requirement of a healthcare app and thus the app should have compliance with HIPPA.
Devices that use web server for data transfer or have a public interface are more susceptible to security risks. It is important to have a plan that describes the critical steps to protect the patient's information. How the data will be collected, what data is required for the app to function, and limit to data to essential information only. Determine which data will be saved on external servers or which one on device.
Alongside, give your consideration to the app functionality and security when the app will be updated. Wipe out the data that's no longer needed. The less data you collect through app, less would be the chances of threats and breaches.
ALSO READ: App Marketplace Rules for Healthcare Application Development
2. Managing the Big Data: In the healthcare sector, big data brings in the advantage of predicting epidemics, improving the quality of life, and developing medicines for curing disease. World's population is increasing and people are living long. Thus the model for delivering patient centric care are changing and what's driving this change so rapidly is the data.
Today, mobile apps are being used as pedometers to measure your walk distance, as calorie counter to manage daily diet plan, as fitness and wellness expert. In the near future, people would be sharing their data (that our m-health collects) with doctors that can further help in treating an ailment.
On a bigger end, we have some major applications of big data in healthcare named IBM Watson, Deepmind Health by Google, Johnson and Johnson's Sedasys system, and many others like them. These projects make use of Artificial Intelligence (AI) to sort big data and offer treatments that are transforming the healthcare, fitness, and wellness sector. While AI has been the manager of Big Data, it has got some inherent limitations that prevents to match its credibility and precision with human intelligence.
3. Handling Market Volatility/Trends: Every year, we acknowledge new trends in the healthcare industry. This continuous fluctuation is contributed by change in living habits, the variety of devices that are being introduced, new technologies, ideas, and compliances.
Also, investors look out for solutions that integrates the most popular and accepted trends of the industry. And thus, dealing with the change has become a challenge in the healthcare application development.
For example: Deep Learning, machine learning, IoT are some of the most watched out trends in the healthcare. While big companies are adopting them to bring disruptive change in the industry, not every app for mobile device can integrate it with precision. Thus, keeping pace with the trends and maintaining fidelity at the same time is imperative to stay ahead in the field.
4. Integration with Existing IT System: For taking the healthcare app to a different different, it is important to have interoperability. It can be defined as the ability of health information system to work in collaboration within/across the organizational boundaries. For example: A remote monitoring system should send information to an electronic medical record system, which can be then recognized by the electronic health record system. Following this chain of processing data, the healthcare system is not only efficient in working but it's cost-effective as well.
Conclusion:
With people paying more attention to their health than ever, mobile apps to monitor and track their wellness/fitness has seen a steep growth and acceptance. While on one hand, the advances in industry has opened up door for various opportunities to deliver care, it has also incurred some major challenges that needs to overcome. With a strategic planning for healthcare application development, new technologies, guidelines, and a specialized app outsourcing partner, building the most downloaded and accepted app is possible.