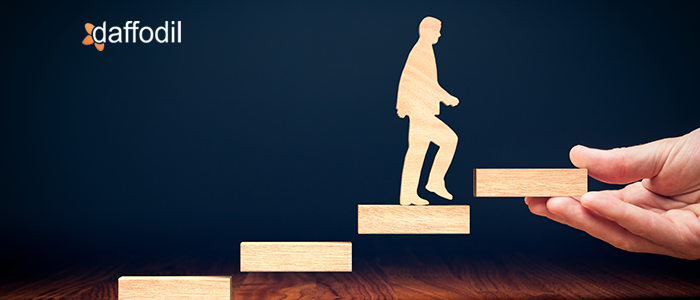 The global Coronavirus outbreak has forced mankind to alter our way of living in high magnitude. People have shut themselves in their houses in order to combat the life-threatening disease COVID-19. This has led to many organizations small or large struggling to find a way forwards as an economic crisis is also collateral damage that the pandemic has brought with it. Large enterprises are rethinking their plans and strategies while trying to tailor them according to the situation that the world is dealing with today. Every enterprise needs to make business decisions related to its infrastructure and resources faster while helping its customers maintain their mission-critical systems and processes in the midst of the crisis.
There are various instructions and guidelines that the government and health organizations have recommended. It is essential for large enterprises to follow these guidelines but in addition to that, there are two major priorities that need to be a part of their corporate COVID-19 response plans.
1. Workforce Protection and Productivity
The biggest priority for any organization at this point should be the protection of its workforce. Organizations must ensure that all their employees are safe and adhering to the health advisory. This is not just necessary at a moral level but also for the smooth functioning of any organization. In addition to that, there are a few things that the senior management has to emphasize on to ensure that all its employees are able to perform better without compromising on productivity:
Any organization, large or small needs an effective communication system in place for its smooth functioning. The entire organizational framework has become dependent on digital communication as social gatherings are not possible nowadays due to the global pandemic. The use of a multi-channel approach to send information and to receive feedback in a timely manner is crucial for the communication structure to work effectively. Senior management needs to consider ways that ensure faster communication to reduce the lag time when the parties communicating are not physically available. In addition to email communication, enterprises can use other digital communication technologies such as virtual information sessions, internal social media interaction, Q&A channels, and mobile alerts.
Effective MDM (Master Data Management)
Now is the time to give importance to an effective Master Data Management system more than ever. Real-time up-gradation of information has become crucial in the time crisis and hence, management has to pay extra attention to the processes that employees have to follow when logging in the information. Suitable alternatives must be identified if employees are required to feed information in multiple systems to save time and effort.
Well-equipped work Environment and Resource Management
In the current operating situation, the effective use of technology that allows employees to work from home has become crucial. Higher management has to ensure that they are still providing the employees with a work environment (although virtual) that is comfortable to work in and doesn't hamper their productivity. To do so it is important for organizations to evaluate how easy are the systems that they are using, combat the challenges that are coming in the way of virtual communication and gauge their policies for managing sensitive data.
Furthermore, resource management leaders must identify ways to enhance employees' technical and professional skills by providing learning and development opportunities while they are working from home through e-learning courses and online workshops.
ALSO READ: Digital Transformation Trends Shaping 2020
2. Managing stable operations
In these challenging times, it is getting difficult for organizations to keep the business operations up and running smoothly. Although, it is imperative that companies manage to stabilize revenues dips, operating cost hikes, and deal with the risks of project halts. Management should focus on:
Reassessment of Business Continuity Plans (BCPs)
BCPs enable ongoing operations before and during the execution of disaster recovery. Reviewing and reassessing its BCPs is the first and foremost step that any organization has to take in order to restore its critical systems. Due to COVID-19, organizations are facing an additional challenge of having to approach these plans from a remote location making it even more difficult to get things back on track. The longevity of the impact of this pandemic outbreak is also unclear at this point and hence it's essential for organizations to set up plans that are actually sustainable. To manage the decline in revenue, organizations must evaluate operational costs that are not necessary at the moment and cut down on those on a short-term basis. An alternative workforce can be outsourced in case a large number of company employees are unable to work due to the global pandemic to keep the business running.
Focus on the Impact on the Value Chain
Large enterprises must focus on the impact that their stakeholders are facing in such inevitable times. They should analyze all the stakeholders in their value chain such as suppliers, vendors, partners, customers, etc to gain a better understanding of how their stakeholders are affecting or affected by the business situation. Doing so will help the decision-makers get key insights about their situation and will help them strategize accordingly.
Optimum utilization of resources and effective prioritizing has become necessary for enterprises to work effectively to tackle the economic downturn that the world is facing due to Coronavirus. Software-based automation can be a very promising solution to ensure that employees are required to focus on just higher-value work. This way tasks such as order processing, email management, data transferring, payroll processing, etc. can be handled through simple automated software integrations. Enterprises must integrate scalable and high-performing Robotic Process Automation (RPA) solutions to ensure higher productivity even during challenging circumstances.
Technology is playing a crucial role in helping large enterprises respond to the impact of COVID-19 expeditiously. It is imperative for senior management to understand the need for implementing the strategies mentioned above specifically automation as it can change the ball game for any enterprise and give it a competitive advantage even during a global crisis. Daffodil Software offers robust IT solutions that can help enterprises ensure seamless business continuity during the time of crises. To know more, Set up a free consultation with our business experts now!