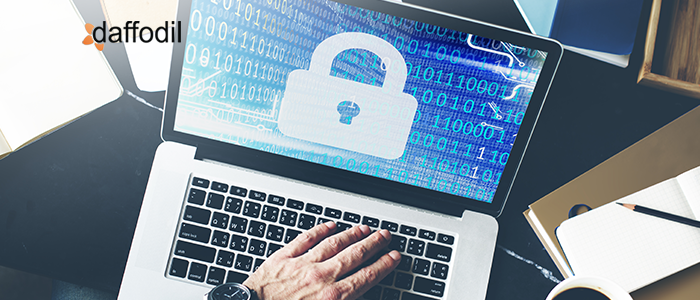 The world is fighting a pandemic for which the governments across the globe had to shut institutions that were coming in the way of implementation of social distancing norms. This led to a temporary closure of physical establishments for commercial complexes, educational institutions, non-essential retail stores, and a vast number of companies had to shut their office premises and provide its employees with the facility to work from home.
It has previously been a common practice for a lot of industries such as information technology, marketing, business administration, and management to allow their employees to work remotely but for a lot of companies, it is still an unexplored territory. There are Industries that never allowed remote working facilities to its employees previously due to security protocols. For many employees, it is a completely new experience to work from home and they are clueless about its fundamentals as many companies are accustomed to support an office-centric infrastructure.
Although these adjustments are difficult to make for a lot of companies, they are absolutely necessary for the health and wellbeing of the employees. Having said that, letting employees work from home can lead to exposure of classified enterprise data and increase the possibility of computer viruses, malware, and security breaches. For industries such as banking, government services, financial institutions, etc. this work environment can pose a major data security risk. However, prioritizing data security over human life can not be justified and companies do not have any other alternatives for the situation at hand. Necessary measures should be taken to ensure data and system security as they make this temporary yet drastic shift in the working environment.
When the companies have control over the system and network infrastructure of their employees' devices they can utilize security defenses such as firewalls, encryption, security gateways, behavior monitoring technologies, cloud security, antivirus software, etc. to maintain a particular level of data security standard. Such standards are difficult to maintain when the employees are working from home as such an infrastructure is difficult to replicate with the same level of configurations.
Nevertheless, in the current crisis, organizations have no other option left apart from allowing remote working. Here are a few steps that can be taken to avoid security threats and keep the organization's data and systems secure:
Proper training to maintain security standards
Providing proper security awareness training to the organization workforce will help them keep the security protocols in consideration while working from a remote location. This training will not only be beneficial for the current situation but will also be useful when implemented as a part of the general code of conduct. Ensure giving the employees guidelines such as being careful about clicking on links and not using public Wi-Fi when dealing with sensitive information.
Provide dedicated equipment
It is necessary to keep all the organizational information to enterprise endpoints in order to enforce good endpoint security practices. Organizations should provide their employees with dedicated equipment with adequately configured endpoint firewalls and anti-malware controls to ensure adherence to essential data protection protocols. The organizations that cannot provide dedicated equipment can opt for virtual desktops which can keep the data separate from all other systems on a home network.
Allow use of specific cloud applications
It is imperative that the company's data should not be spread across employees' personal applications and cloud storage facilities and to ensure that every organization must provide its employees with access to corporate applications and cloud storage facilities. Using a secure gateway, creating corporate accounts, and allowing direct application access will help assure that the organization's data is safe and secure.
Enable encryption
Full disk encryption protects data by converting it into an unreadable code that cannot be decoded easily by unauthorized people. The IT department should set up encryption on all the company devices before giving them for remote working to employees.
Use multi-factor authentication
Companies should use multi-factor authentication such as sending one time passwords to registered devices with the help of PIN generation apps as an added layer of security. Adding the functionality on the general login process with valid credentials to access data will help ensure only authorized users are able to access the company's classified information.
Establish proper support
Companies should set up a technical support hotline to address any system-related queries which would help employees configure their system for security while working remotely for the first time. The IT department should be available to assist employees in questions related to security adherence and help them set up security elements such as VPN, home router, etc.
ALSO READ: 5 Areas where Implementing Blockchain Make Sense for Healthcare Businesses
It is very important at this point in time to maintain social distancing and abide by the guidelines provided by the government and health advisory institutions to contain the spread of Coronavirus. This does pose a potential security threat for enterprises dealing with sensitive data but by taking a few precautions organizations can ensure mitigation of this threat. In addition to following the adequate security protocols, integration of technological innovations such as the use of blockchain technology can also help organizations exercise total control over and ensure proper security. The technology helps create a more transparent and secure ecosystem specifically for organizations like financial institutions to boost efficiency, security, and trust. Set up a free consultation with our blockchain technology experts to get the best technical advisory for your organization.