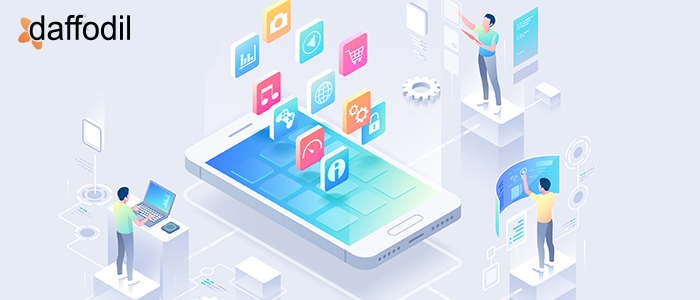 Digital transformation is the watchword for CIOs aiming to reimage their business in the digital world. It uses the best of technology to resolve business challenges and deliver to market requirements. That is why IT decision-makers keep themselves abreast of the latest technologies that can give a boost to their business processes, irrespective of the industry.
Meanwhile, if we talk about digital technology, it represents a limitless scope of opportunities for businesses. In this blog post, we are going to discuss seven such technologies and approaches that hold the potential to refine business proceeds, operations, optimize cost, improve ROI, improve customer service, and much more. Let's explore the digital transformation trends and discuss the impact that they are going to have on businesses in 2021.
1. Hyper Automation:
Automation involves the use of technology to automate repetitive, tedious tasks that previously required human efforts to be processed. Technologies such as robotic process automation, machine learning, artificial intelligence, etc. are enabling businesses to automate tasks that otherwise demand human involvement. Hyper automation ensures that human intelligence is utilized appropriately and tedious tasks are performed by computer robots.
2. Proximity Services:
Location is the next big thing on mobile. A number of technologies are being introduced that make the most of the location to improve customer experience, engagement, and improve a business's ROI. GPS, WiFi, beacons are some of the sought after technologies that are used to deploy location-based services.
ALSO READ: Improving Customer Experience and Engagement with Beacons
3. Human Augmentation:
Human augmentation aims to enhance human capabilities using technology. Artificial Intelligence is one such technology that has endless opportunities for businesses. With cognitive augmentation, machines and software can be trained to make better decisions, which otherwise would be impossible for a human. For example, AI technologies can process big data and help in research through cognitive learning. Processing billions and trillions of data are out of scope for a human.
4. Practical Blockchain:
The Blockchain technology was introduced with cryptocurrency. Since then, businesses, irrespective of the industry are discovering some amazing ways this technology can be implemented to secure and streamline processes & operations. Today, businesses in retail, logistics, healthcare, food, etc. are banking on the Blockchain technology to improve their processes, track their supply chain, raise funds, and a lot more. In the year 2021, businesses are expected to bet on the technology for transparency in processes.
5. Conversational Augmentation:
For a business to grow, it is important to have various channels to interact with the consumers. In the consumer-centric world, it is important to try out innovative ways to connect with the prospects, understand their demands or problems, and act on them accordingly. In the recent past, there is a growth in the voice user interface for consumer-business conversation. Chatbots, virtual assistants, smart speaker integrated solutions are gaining grounds. Consumers are liking the hands-free mode of conversation, leading to skill development for smart speakers.
Ready to Transform your Business Digitally?
The digital transformation wave is enabling businesses to grow faster than ever. There are proven records that digitally backed businesses are more efficient, have better ROI, and offer improved services to consumers. So if you are planning to modernize your business digitally, we are there to help. Set up a free consultation to understand how the latest technologies can help.