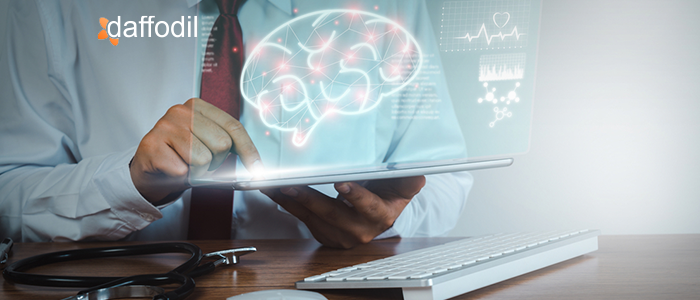 Value-based care is the new normal in the healthcare industry.
Healthcare stakeholders- patients, providers, payers, and suppliers are realizing the benefits of value-based care, and adopting it has become their major goal.
Value-based care is a healthcare delivery model wherein the stakeholders are paid based on patient health outcomes. Under this healthcare improvement scheme, the providers are incentivized for helping the patients in improving their health and reduce the rate of chronic disease.
Unlike the fee-for-service model, the providers emphasize their efforts to improve the overall healthcare services. Here is an overview of how value-based care is beneficial for the stakeholders of the care system.
a. Patients: Spend Less to Achieve Better Health
Chronic disease management is one of the prime goals of providers in providing value-based care. Managing chronic conditions, such as diabetes, cancer, heart disease, Chronic Obstructive Pulmonary Disease (COPD), asthma, depression, etc. is a long-term, expensive affair for patients.
To manage chronic conditions, providers encourage patients to stay informed about their health issues and equip them with the right information, medical care, and resources to manage everyday health. This leads to less number of follow-up sessions and expenditure on visiting a doctor.
b. Providers: Improved Efficiency and Patient Satisfaction
For providers, the benefits of value-based care include high patient satisfaction, reduced medical errors, informed patients, reduced medical costs for patients, etc.
Value-based care helps to lessen physician burnout and its impact. Physician burnout is a condition where healthcare workers (especially physicians) are exposed to physical and mental exhaustion at work.
By transitioning to value-based care, providers embrace technology at varying levels in a healthcare ecosystem. For example, an appointment booking app that allows physicians and patients to connect virtually. An EHR records a patient's medical history, manages medical operations, claims management, etc.
ALSO READ: How Daffodil developed a telehealth mobile application for a US-based healthcare tech that's simplifying online appointment scheduling for patients and physicians. Read the full customer success story.
c. Payers: Controlled Cost and Reduced Risk
A payer is a person, organization, or entity that pays for the care services administered by a healthcare provider (such as a hospital). The term "Payers" is used for private insurance companies that provide health plans to their customers. These plans provide cost coverage and reimbursements for several care services that patients avail.
Achieving Value-Based with Business Intelligence (Clinical BI)


For designing a value-based healthcare ecosystem, it is important to keep a track of patients' data, business operations, and associated transactions. Healthcare organizations, therefore are utilizing their data (from different sources) to produce insights for informed decision-making in this context. This approach of analyzing data and creating custom reports to improve processes and operations in the healthcare sector is known as clinical business intelligence (BI)
Healthcare organizations use BI to store data in a centralized data warehouse and ensure that the patient data is secure and accurate for analysis. The reports thus generated help in adopting an integrated healthcare approach.
Here are a few examples of how clinical BI can be utilized for the good of the healthcare system:
In most healthcare organizations today, supply chain management is still done manually, which may leave gaps in streamlining the chain and reducing waste.
For managing the supply chain, it is important that the resources are ordered strategically (to reduce the chances of stock going out of date). Moreover, the process of ordering stock and its utilization should be standardized.
This can be done only when the data for supply chain management is assessed to generate insightful information. This is when business intelligent services come into the picture.
Maintaining Staff Availability
Healthcare organizations are struggling to meet employment goals. There is a shortage of mid-level practitioners such as physician assistants and nurse practitioners.
Despite a technology-driven approach to providing care, the system still needs human resources to coordinate care and respond to customer-centric expectations. Analyzing the staff data helps to align resources as required and keeps a check on their availability.
Seamless Claim Management
A successful revenue management cycle depends upon the efficiency of care, short times between billing & reimbursement, etc. There is a handful of KPIs that helps the finance teams to keep a track of indicators such as did not final bill (DNFB), did not submit to the payer (DNSP), final bill not submitted (FBNS), etc.
Using clinical BI, the finance team can monitor duplicate and repeat claim submissions, time from service delivery to final reimbursement, denial rates, etc. These factors when analyzed regularly can help to make the claim management cycle seamless.
Business Intelligence and Healthcare: Challenges Involved

When a value-based care approach is followed, it results in better patient outcomes which mean low cost spent on health services. Moreover, value-based care focuses on preventive care measures and thus ensures a better health system.
When it's about value-based care, i.e. trimming inefficiencies and improving patient outcomes, operational insights are important.
Business intelligence involves applications, tools, infrastructure, and best practices to access and analyze data to convert it into insights. These insights can further help to improve and optimize the performance and decision-making of a healthcare organization. It gives better visibility of the opportunities available for improvement.
But, there is a catch. Healthcare organizations cannot have quick access to the data for analysis, reporting, and decision-making to build an intelligent business.
Overcoming the limitation to collect data, a piece-by-piece approach to analyzing clinical, financial, and operational data can be adopted to have major steps toward a value-based healthcare approach.
Integrating Clinical BI to your Healthcare Business


Analyzing healthcare data can add immense value to your healthcare business.
Daffodil software, irrespective of the industry, has been enabling organizations to analyze data and create actionable insights. If your healthcare business is ready to make the most of BI services, then Daffodil's seasoned BI services can be trusted to deliver value-based care.
To know more about how your healthcare business can utilize the power of business intelligence, schedule a free consultation session with our BI experts.