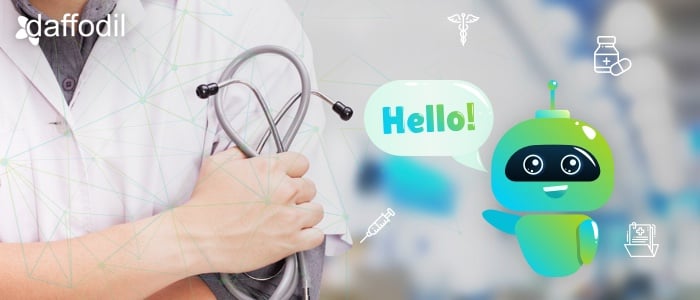 Chatbots have been the most followed trend. These mini software programs that mimic human conversation are appreciated for sorting a number of tasks for businesses and as well as their customers. That is why it is predicted that by 2020, 25% of the customer service operations will be managed by virtual customer assistants, such as chatbots.
Chatbots can do almost everything. They can engage with the customers, take orders, process transactions, push status, and a lot more than software programs can. Considering the range of benefits that chatbots bring in, businesses, regardless of the industry are making the most of this AI-powered solution.
Healthcare is one such industry that swears by the advantages of chatbots. The digital healthcare market which is expected to have a worth of over $20 billion by 2020 can use chatbots in most creative and productive forms, which are highlighted in the segment below:
Schedule Appointments and Check Availability
Someone at the front office can always respond to the call, asking about a physician's availability or to a book an appointment with them. How about a chatbot doing this task, freeing a human associate at work from a repetitive, mundane task? A chatbot can fetch this data from a database and update the patients with the information asked. Patients can use the chatbot to check if their physician is available for consultation or can book an appointment at their favorable day and time.
Keep the Patients Educated and Informed
75% of the nation's aggregate healthcare spending is done for chronic diseases, which is estimated to be 5,300 USD/person in the U.S. (Source: Center for Chronic Disease Control).
Chronic disease management is one of the major issues within the healthcare system. The primary reasons for it include non-medical adherence and uninformed patients about care scheme that they had to follow.
A chatbot can be a great help in keeping the patients educated about their health and informing them to maintain a good one in daily routine. These days, there are a number of mobile apps that allow patients to maintain medical adherence, keep them informed about their diet, offer suggestions, etc. Such things can be easily replicated in a chatbot.
Offer Ambulatory Care to the Patients
Ambulatory care or outpatient care is medical care provided on an outpatient basis, including diagnosis, observation, consultation, treatment, intervention, and rehabilitation services. Healthcare organizations can create chatbots that offer ambulatory care to patients in emergency scenarios, such as first aid for heart stroke, accidents, epilepsy, etc. A chatbot can be prepared to provide first aid for predefined scenarios.
Developing a Custom Chatbot for Healthcare
Chatbots can actually disrupt the way patients interact with doctors or healthcare organizations (and vice versa). If your Health Delivery Organization (HDO) is planning to develop a chatbot that can help both the ends to communicate better, then get in touch without healthcare experts to know how to get started with it custom chatbot development.
In a 30-minute free consultation session, you can discuss the roadmap to healthcare chatbot development, time-to-market, technologies involved, how to train the chatbot, etc.