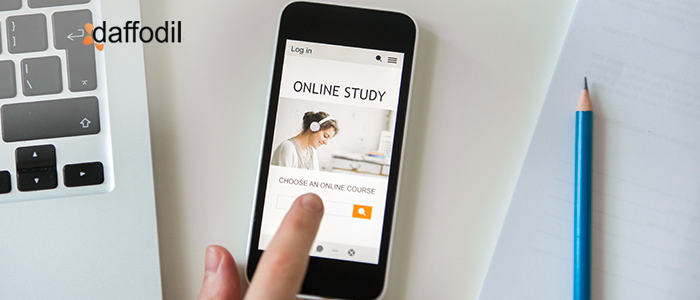 eLearning is certainly the biggest hype during the COVID-19 outbreak. The education system, which is affected by the no-physical-movement is switching to at-home, online learning solutions. There are different ways education is delivered to the learners and Edtech businesses are cash in on it.
While the concept of eLearning has existed for long, it has been gaining grounds for the versatile learning experience it offers to the learners. Thanks to the innovative ideas that these platforms adopt to simplify learning.
Moreover, with the introduction of modern technologies such as Artificial Intelligence (AI), Augmented reality, it has become possible for Edtech innovators to create engaging and motivating modes of learning. For example, AI enables innovators to create personalized learning experiences, i.e. on the basis of an individual's intellectual grasp and interest, customized lessons can be shared with a learner.
Well, the business opportunities are endless in the Edtech sector. That is why we have come up with a few eLearning app ideas that can help you get started with an Edtech business. Let's get started.
1. Online Education Courses
Yes, we are talking about platforms like Coursera, edX, Udacity, Pluralsight. These platforms have been a great hit amongst learners, irrespective of their age, academic qualifications, and geographic location. eLearning platforms like these offer the opportunity to access various educational courses, on-demand.
While this is a competitive Edtech market, gaining ground is possible with unique course ideas and futuristic growth for the learners. If such an eLearning solution is developed, then the following are some of the must-haves:
Interactive eBooks, videos, and audio lectures
Competitions, quizzes, and tasks for self-assessment
Convenient (and multiple) payments options to buy a course
Videos, podcasts, and audio tutorials with subtitles
An engaging user experience to navigate through various courses
Other than this, gamification has a significant role in engaging and motivating the learners, especially when there is a one-way interaction. Also, live interaction with learners can also make the courses interactive. So, depending upon the competition, a relevant set of features can be selected for eLearning platform development.
2. Virtual Classrooms
Amid the COVID effect, schools, colleges, and universities have been shut down for an undefined period of time. To deal with the crisis, while ensuring that education for students does not suffer, virtual classroom apps have become popular.
For one-to-many communication, live classroom sessions are being organized by educational institutions wherein teachers and students interact with each other, just like they do in a real classroom. This way, the teachers are able to address a group of students.
The technology behind it, i.e. live video streaming introduces an innovative model of teaching. Live video streaming apps are changing the eLearning game like never before. Along with this, virtual classroom apps are integrated with a learning management system that helps the administration and parents to manage the education system, efficiently.
3. Entrance Exam Preparation
This is one of the biggest businesses in the Edtech industry. Students, all over the world dedicatedly attend classes to crack entrance exams at various levels. However, during the COVID-19 times, it has become extremely difficult for students and teachers to connect and prepare for the examinations. Not able to utilize the time can create a lag in the preparations of the students.
Also, for institutions that prepare students for entrance exams are bearing huge losses due to shutdown. To overcome the losses, the institutions can start with virtual classes where they can address one or many students in a live interaction. Another mode of teaching here could be on-demand videos that could be accessed by students as per their availability.
4. Kindergarten Learning
Today, parents want their proactive kids to channelize their energy well, and thus they lookout for ideas to edutain the kids. Apps for kindergarten kids have been grabbing a lot of attention in the recent past as they are coming up with innovative ideas to edutain kids. These apps are competent in what they do, right from helping kids in IQ development, storytelling, logic building, or various subject matter concepts, etc.
Some examples of apps in this genre are Lightbot Jr, Scratch Jr, Coding Awbie, Coral Reef, DragonBox Numbers, Toca Tea Party, Khan Academy Kids, etc. These apps exemplify how educational apps for kids can turn out to an amazing business model as well.
5. Language Learning
Learning a foreign language from scratch can be difficult. To make it convenient for students and adults to read & write a new language, apps can be immensely helpful. Apps can aid in the right pronunciation of words, create new engagement quiz and competitions, level to understand the competency level, etc.
Which Idea Works for your EdTech Business?
The Edtech industry is in need of innovative solutions to assist and encourage millions of learners across the globe. So, if you have an idea that can help you get started with an Edtech business, get started with it with an expert consultation session. Connect with our tech experts who will guide your way to build the app from scratch.