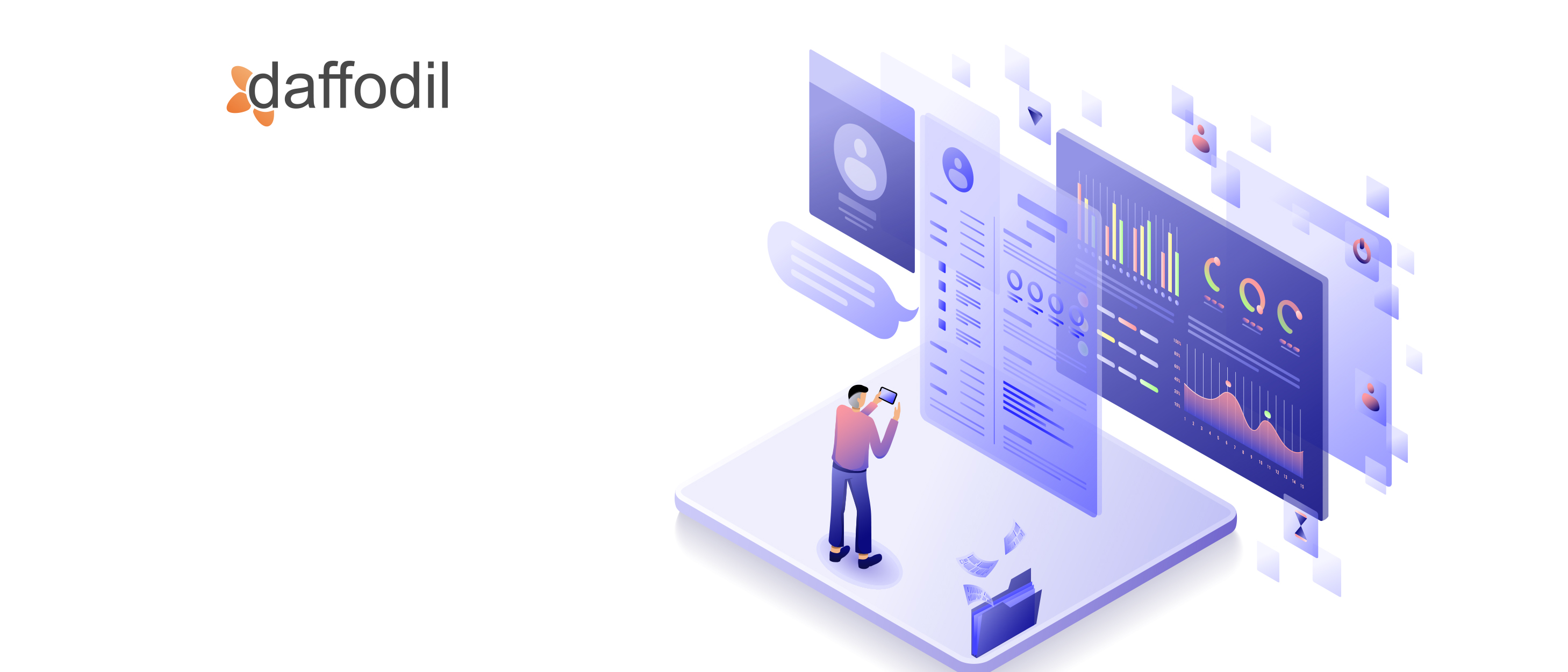 With the pandemic at bay, we have witnessed the emergence of digital transformation almost everywhere. Especially, in the IT industry where the organization was still stuck with the legacy system using outdated technology and generating unlimited data but not utilizing it properly. Managing data day in and day out is just not something that immediately derives value to an organization. But, with Data Modernization, it can do wonders for the company.
We know that data is one of the most critical assets that any company can have. So you do need to be able to manage the data and derive insights from it therefore, it can deliver effective solutions and better end-user experiences.
The organic transition that is happening in the IT world, it ain't just keeping the business up and running but rather it is helping the business move forward with the next generation of solutions coming out. So that you have the ability to upgrade the solutions without taking the whole system downtime.
Thus, in order to survive in this competitive and zealous business world, one needs to modernize their assets to achieve greater data-driven business opportunities.
What Is Data Modernization?
Data modernization is not simply a process of converting legacy data architecture into a modern cloud-based data warehouse, it is an initiative to completely transform the streamlines of the organization with its solutions. It tries to unlock the value of data and increases business agility and scalability.
The focus of data modernization is to give a platform where one can easily access, manage and analyze the data and give data-driven outcomes. It is a tectonic shift from antiquated data practices to modern cloud-based systems, a process of migrating the whole corporation data, framework, and base from on-site to off-site, hence called cloud migration.
GameStop Modernization Instance:
"A good example of modernization is GameStop, a well-known brand that Google has successfully moved to Google Cloud. They were using legacy data warehouses and data was scattered to different clouds. The idea here was to modernize and eliminate those data silos that were in different databases and the ETL systems that were feeding those systems. These all needed to go away and be consolidated into a cloud-native Google solution.
It was finished in about seven months and now GameStop is fully functional on Google cloud as a result. It shows the benefits of automation, speed, and risk reduction. But if we talk about days before we had automation then, a migration involving multiple data warehouses, cloud, and ETL may have taken two or three years to do. These seven months of engagement show the speed and agility that one can bring when they have machines doing data validation, conversion of code, and machine learning. These all brought together reduces the cost to do the project and time with flexibility."
So now, more than ever, Cloud is playing a crucial role to businesses that wish to finally get rid of their outdated technologies that large hardware or software solutions that are of no use or old servers, or those unreliable legacy infrastructures that are occupying unnecessary storage and finally adapt to the cloud.
You ask why? Then look at the clouds, vast and limitless! Imagine having such a gigantic space to store data, fascinating right? Storage is one of the most valuable aids that any company possesses as it hosts and protects its data. So you must be able to manage and organize the data but you should not spend all of your time managing the actual storage.
According to Gartner Inc.,
More than 45% of the tech giants who have invested in mega infrastructure, complex hardware and software solutions, servers, and business models will move from legacy systems to cloud-based systems by 2024. Cloud computing has completely changed the notion of digital transformation with its sustainability.
The global end-user spending on public cloud services is predicted to grow 20.4% in 2022 to a total of $494.7 billion, up from $410.9 billion in 2021. By 2023, end-user spending is expected to reach nearly $600 billion.
The conception of remodeling your business strategy to experience the perks of cloud computing comes with cloud migration. It is not only going to move your assets to the digital world but also helps in the reduction of the total cost of assets, enhanced user experience, higher flexibility in terms of integration with other software, better business decision-making using analytical tools, data privacy, and security. Although it ain't child's play, it requires proper planning. Otherwise, it may cost you an ample amount of time and capital. You can't just migrate such big infrastructure and data without any strategy. So, Build a strategy!
Customer Success Story: Modernizing a freight intelligence portal for 2X faster decision-making and more than 30% reduction in data redundancy.
Top 5 Key Practices For Effective Cloud Migration:
Many enterprises start migrating to the cloud without giving proper time and attention to the strategy. So, if you want to successfully adopt the cloud and implement it in your organization then it requires meticulous end-to-end cloud migration planning. Each application may have different requirements and may require a different approach to cloud migration. Therefore, you must build the strategy according to that.
Keep an eye on your data- The organization must be aware of all the structured or unstructured data that it possesses so that it can effectively move those data to the cloud without any data silos.
Educate your staff- The goal is to make your employees comfortable with the technology so they can derive cloud benefits more efficiently.
Choose the right platform- It is vital to know which platform you want to opt for cloud migration for your organization, as there are various platforms that provide cloud services like Microsoft Azure, GoogleCloud, AWS, etc. You must know your business requirements and based on that, you have to decide on a suitable platform.
Apply cloud-native monitoring tools- There is a myriad of tools available out there such as Cloudyn, Informatica, New Relic, Amazon CloudWatch, etc., that monitor data and derive insights. So, you must find the best fit to achieve better business decision-making.
Criteria that are crucial while deciding on any migration strategy- There are multiple strategies available for cloud migration but you can't just randomly pick out anyone without proper analysis, it depends on the application. Apart from the app, you must reckon on the business purposes, blueprints, costs, risk management, etc. Build communication between your teams and empower them to leverage best practices.
ALSO READ: Why Enterprises Need Managed Cloud Services?


Key challenges that come with Legacy Modernization
Aside from the perks of modernizing data, legacy modernization aka data modernization comes with challenges as well. Most enterprises prefer to continue using legacy systems due to the risk of losing data or maybe because of the cost. Although they are not aware that those old servers or infrastructures are costing them more fortune, and are a big troublemaker as those were designed to automate now out-of-date business processes using inflexible technology.
Some of the challenges that enterprises face while adapting to legacy modernization are:
Ensuring that the data formats of their existing system are well matched with the opted platform so that there wouldn't be any disruption in the data while transitioning the legacy system to a cloud-based system.
Assuring data security is one of the major challenges that businesses face and the main concern is that the risk of cyber-attacks is high for cloud data platforms when compared to on-premise.
Lack of expertise in Data Science as simply accessing a tool for data analytics doesn't give you business insights, you need to have knowledge in it to draw out the meaningful pieces of information for the business-driven solutions.

Data Modernization Is At The Core Of Efficient Enterprise Outcomes
Data modernization is about how you take all these aggregate data sources and bring them together in a meaningful way to anticipate market changes and upgrade business outcomes. The idea of moving a legacy system to a modern infrastructure is to reduce IT costs, improve agility and scalability, and deliver ideal data experiences with valuable insights. So, by modernizing data the right way, businesses can improve the delivery rate of new products and services, and also adapt effortlessly to evolving business requirements.
To know more about how Daffodil provides help to your business growth then go through our data enrichment services.