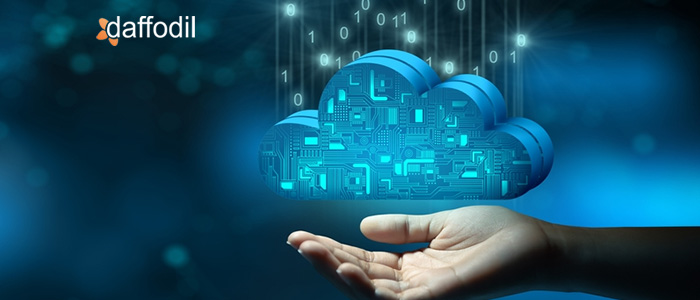 As cloud adoption becomes a widely accepted norm amongst organizations, effective management of the cloud infrastructure is now at the forefront. Efficient management of the cloud leads to holistic resource optimization and the option of keeping a close eye on cloud infrastructure spending.
While some manage the cloud environment on their own, some consult with Managed Cloud Service Providers (MCSP) to take care of specific aspects of the cloud. Ensuring enterprise-wide success in the cloud involves constantly making sure of operational excellence in building cloud solutions.
In this article, we will explore the reasons why businesses adopting the cloud are considering managed cloud services. We will attempt to decipher the ease in the migration, configuration, and optimization of the cloud with managed cloud services.
What Are Managed Cloud Services?
The complete or partial management of an enterprise's cloud environments and resources is referred to as managed cloud services. Delegating cloud service management tasks helps organizations make the most of cloud services while reducing the associated manpower and costs.
Enterprises relying on internal IT teams for the complete management of cloud environments end up spending a lot on reskilling and setting up the necessary infrastructure tools. It is highly beneficial for them to offload IT tasks such as hosting, orchestration, support, and operations management to a Managed Cloud Service Provider (MCSP) such as Google Cloud or AWS Managed Services.
A MarketsAndMarkets research report highlighted that the managed cloud services market is expected to grow from USD 86.1 billion in 2021 to USD 139.4 billion by the year 2026. The nearly half a decade-long forecast period shows more than a 10% increase in CAGR for cloud services.
For instance, AWS Managed Services are pivotal if your software systems utilize AWS infrastructure. These cloud services, along with an ever-expanding library of automation and configurations can optimize the overall impact of the cloud environment on your deployed applications.
How To Choose The Right MCSP For Your Needs?
Managed cloud service providers are vying for your attention and presenting their product as the be-all and end-all for cloud migration through Infrastructure-as-a-Service (IaaS). Google Cloud Platform (GCP), Microsoft Azure, and AWS Managed Services are the major players in this domain.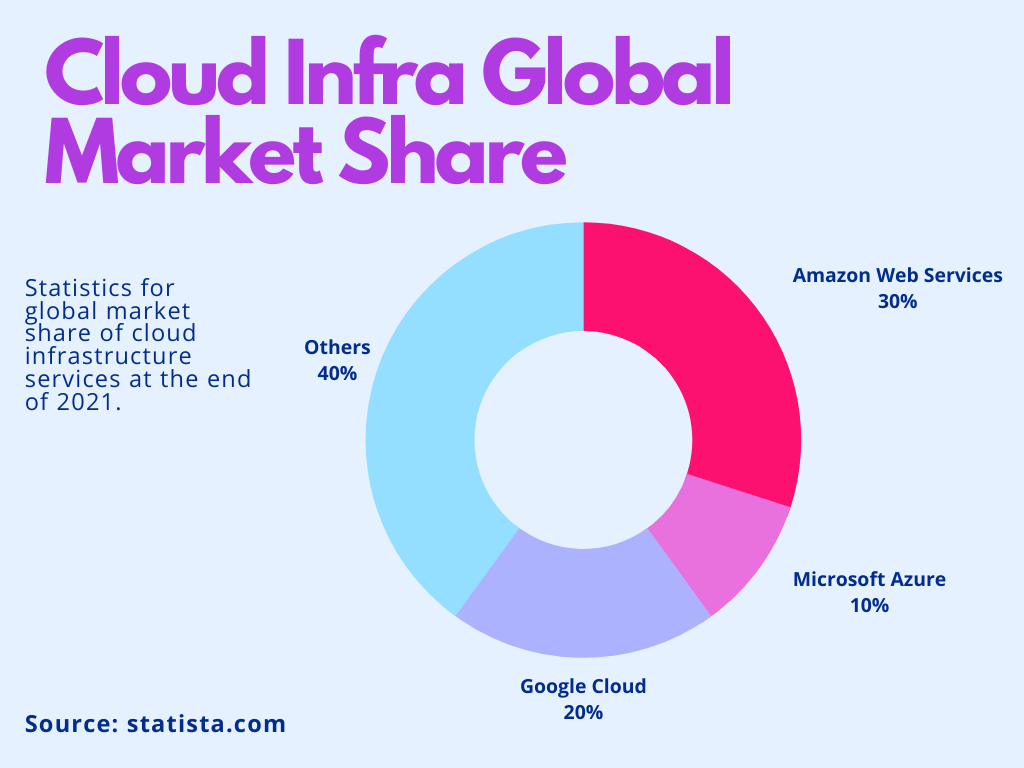 But how would a new entrant into the IaaS market distinguish between these cloud services? How would they find an MCSP that would suit their business needs the best? Here are some ways in which these three are different in terms of the cloud services provided:
1)AWS Managed Services:
AWS is primarily meant for businesses attempting to innovate extensively with machine learning and predictive analytics. It also specializes in developer and management tools that can enable real-time management of the cloud environment. Additional areas of expertise include the provision of robust databases, storage infrastructure, and business productivity enhancement.
2)Azure Managed Applications:
Organizations functioning majorly in game and app development find the cloud services of Microsoft Azure flexible in real-time. The data warehousing capabilities of Azure are also a hard bet. Azure Data Lakes are some of the most cost-effective solutions that can run workloads that get heavy over time from associated big data analytics. You can also build a fully managed blockchain service without bearing any heavy costs. A blockchain consortium network can be built with Azure in no time and with a minimal number of clicks.
3)Intelligent Managed Services For GCP:
Google managed services include an expansive suite of productivity and workload management tools that reduce costs for enterprises. Small businesses have witnessed a skewed adoption of GCP more than other managed services. The reduced time to market and costs helped several Small and Mid-sized Businesses (SMB) stay afloat during the COVID-19 crisis. At a reasonable price, GCP also provides business analytics and AI capabilities for SMBs to utilize. Additionally, a large number of distributed tasks in managed clusters can be configured and deployed simultaneously.
Customer Success Story: Developing a B2B Marketplace for Saudi-based eCommerce company
Benefits Of Managed Cloud Services
Enterprises can leverage managed cloud services to extract a plethora of benefits by optimizing the way their products and services are built and deployed. The limitless spectrum of business benefits from managed cloud services include:
1)Efficient network infrastructure: MCSPs can provide enterprises with robust cloud infrastructure paired with 24/7 management capabilities. While taking care of core business objectives these providers can also help enterprises carry out scanning, monitoring, and reporting. With a little extra payment, you can update application patches, integrate new services or tools, and align network operations.
2)Data centralization: A centralized data center holds all your data, applications, and service settings when leveraging managed cloud services. The obvious advantages of this setup are remote data access and enhanced productivity. Additionally, there are sufficient provisions for storage and backup in case of system downtime or a cyber attack.
3)SLA control: MCSPs ensure that all types of service level agreements, be it customer, internal or multilevel SLAs are honored. A minimum level of service is always ensured between a managed cloud service provider and the customer. A catalog of available services is presented to the customer in the form of a blueprint of resources. Resources for maintenance, storage, verification, and business continuity are all promised through an SLA.
4)Business continuity: The disaster recovery process involves collaboration on the cloud that ensures seamless business continuity. Through the abstraction of virtual resources and with a risk-based approach to configuration and deployment of applications on the cloud. There are contingencies in place for the scenario of a cloud provider outage or a phishing attack. Other situations involve maintenance of data residency for possible violation of contracts or local laws.
5)Proactive interfacing: In a collaborative work setup over the cloud, MCSPs are able to take full responsibility for technical issues and provide a quick response time. This saves the customer lots of time and effort. While problem resolution is a continuous process, associated critical processes are automated and recommendations are made so as to control overall costs.
6)Integration of new services and updates: Regular technology and software upgrades are managed by a dedicated team assigned by the cloud providers. The data center remains up to date with all the necessary timely technology upgrades required for your business needs. All required services such as security protection and setting up of network monitoring are integrated into the offered suite of tools.
ALSO READ: Reasons for Cloud Migration Failure (& How to Rescue)
Enterprise Success In IT Requires Managed Cloud Services
Cloud computing has become an integral part of enterprise success ever since its inception. Both IT-related services as well as business-wide goals can be achieved if enterprises collaborate with a reputed managed cloud service provider.
If you are looking for a robust business strategy to help you maintain relevance in a highly competitive IT services market, Daffodil Software is your best bet. To learn how you can strengthen your enterprise's cloud infrastructure, you can explore Daffodil's Managed Cloud Services.