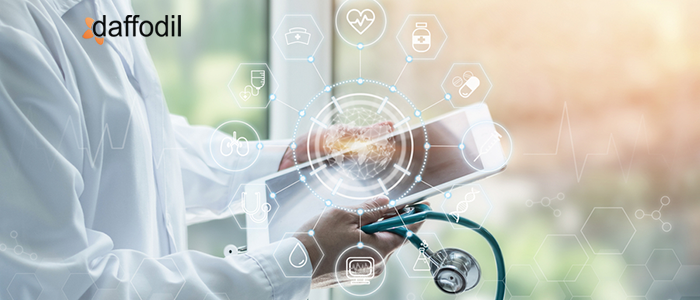 It's crucial to know how MIPS (Merit-based Incentive Payment System) can benefit medical professionals and practitioners. MIPS participation can help the eligible clinicians in their practice as well as payment adjustments. The question is, how though? Let's learn how MIPS can benefit you and what are the four categories on which you are assessed as a clinician.
What is MIPS?
MIPS stands for Merit-based Incentive Payment System and is a payment reimbursement method under the Quality Payment Program for a performance-based payment system. MIPS streamlines three previous Medicare programs namely: Physician Quality Reporting System (PQRS), Medicare Electronic Health Record (EHR) Incentive Program, and Value-based Payment Modifier – into a single payment system.
MIPS is made up of four categories offering clinicians the flexibility to opt for the measures and areas that are most significant to their practice. MIPS Composite Performance Score or MIPS Final Score determines the Medicare Part B payment reimbursements for the participating clinicians.
Here are the four MIPS score performance categories:
Quality: MIPS's quality category replaces the PQRS wherein the eligible clinicians are to report data to CMS for quality checks about patient outcomes, patient safety, patient experience and care, usage of medical resources, and overall clinical efficacy.
Cost: Also known as Resource Use, this one replaces the CMS Value-based Payment Modifier program and assesses clinicians on appropriate resource utilization computed using Medicare claims.
Advance Care Information: This category replaces the Medicare EHR Incentive Program and determines the best usage of EHR technology by clinicians. It focuses on how well interoperability and information exchange has been utilized.
Improvement Activities: The purpose of this category is to encourage clinicians to participate in activities and areas of clinical practice improvement such as coordinating care, patient safety, and satisfaction, and shared decision making.
Also Read: 5 ways Electronic Health Record (EHR) improves Patient experience
Benefits of using MIPS
So, what are the advantages of MIPS or Merit-based Incentive Payment System? Let's take a look.
-MIPS is easier than PQRS and reduces the risk of payment penalty.
-The patient experience and satisfaction increase as they enjoy access to medical records and treatment history.
-It helps in more efficient health record management all the while reducing costs.
-It cuts down on data duplication as you don't need to re-enter data.
-There is no need to worry about paper claims being lost and the chances of getting paid quicker also improve.
-With the software, you can easily create invoices and schedule appointments or screenings.
-There is no need to pay a subscription fee for the software.
Participating in MIPS as an Individual vs Group
Eligible clinicians or healthcare providers can choose to participate in MIPS as either an individual or a group practice. In an individual setup, a practitioner will have to provide a single National Provider Identifier or NPI which is tied to a single Tax Identification Number or TIN.
A group is two or more clinicians sharing a common TIN wherein at least one provider must be eligible for MIPS. It's up to the clinician to report either individually or as a group. What needs to be noted here is that a clinician cannot report as an individual if he/she is reporting as a group in some categories.
Here are a few things to take into consideration before you choose to report as an individual or a group.
Individual reporting: Here, the data is reported for all four MIPS performance categories or the categories chosen by the clinician. The MIPS Final Score is calculated on the individual performance and payment adjustments are done accordingly.
Group reporting: A group practice is identified across all four MIPS performance categories or the ones chosen by the group. Data is collated and assessed at a group level and then reported. All the clinicians in the group receive a single MIPS score based on the group's performance. The advantage of reporting as a group is that there is no CMS enrollment process or deadline. Also, Individual Promoting Interoperability data is excluded for a few hospital-based clinicians.
Impact of MIPS on clinical reputation
MIPS eligible clinicians receive payment adjustments based on their Composite Performance Score or CPS. A clinician remains attached to the financial and reputational impact of the MIPS score even if they change their location or practice.
Every previous MIPS score is available on the publicly-reported record by the CMS making MIPS a crucial part of a clinician's practice and career graph. CMS publishes the performance score of the clinicians online at the end of each performance year. The MIPS score is available for the public wherein consumers can view their clinicians rated against their peers on a scale of 1 to 100.
Also Read: EHR vs EMR: What are the Key Differences?
Need help with medical software?
Book a free consultation with our experts to get the best advice on the right medical software for your business. Whether you run a health practice or are a part of a bigger health organization we can provide you with the optimal software solution aligning with your business needs and goals. With an enviable portfolio of clients from the health industry, we come with unparalleled expertise on the best medical software.