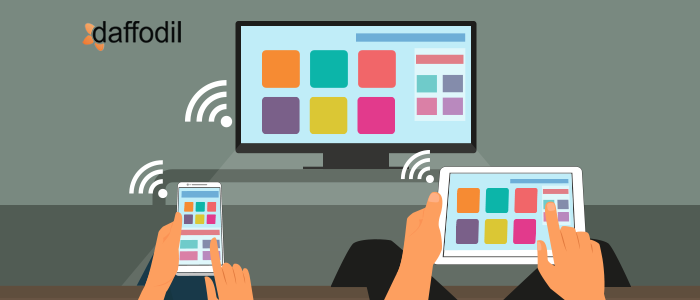 Despite COVID-19 bringing many lives and businesses to halt, there are several tools and apps that are helping to escape the challenges. We can say, Over-the-Top apps are one of them.
People are missing the theatres less than ever because they can watch Netflix and chill. Students aren't missing out on their syllabus because they can attend e-Classes. Despite everyone following social distancing, connecting with each other has been so easy with video calling.
Over-the-Top (OTT) apps is an umbrella term, given to the types of apps that use the internet to deliver video content on a smartphone, tablet, smartTV, instead of a traditional distribution method like satellite or cable. For example:
Twitch, Amazon Prime, YouTube, Hotstar are Over-the-Top (OTT) apps for video and live video streaming


Skype, Facetime, Google Duo are Over-the-Top (OTT) apps for audio/video calling


eLearning, entertainment, gaming, utility, or other media apps that we have on Smart TV/ Apple TV/ Fire TV are nothing but examples of Over-the-Top (OTT) apps
The term Over-the-Top (OTT) is interchangeably used with Video-On-Demand (VOD) services. However, there is a thin line between the two. To understand when a video is OTT and when it is VOD, think of a live cricket match.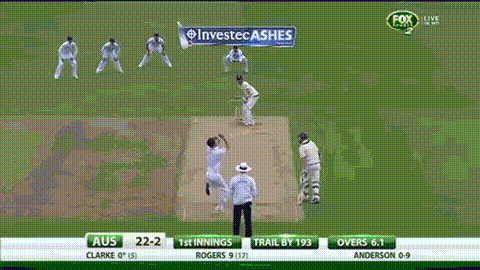 Image: Giphy
If the match starts at 5 PM GMT on Sunday and you have to watch it at that described time. This is an example of the OTT app. You can watch the video, streaming live on the internet instead of the satellite. Also, you cannot choose the time when a video starts or ends. That is why it's not a VOD.
However, after a couple of hours, when the match is over, the telecasted video of the match would be available to be viewed again or downloaded.This is an example of VOD because here, you can choose when a video can start or end.
So, we can say that OTT apps are an extension to VOD apps wherein video-on-demand is merged with live streaming advantage. Sports, TV entertainment, news broadcasting are some of the areas that highly rely upon OTT apps.
Over-the-Top (OTT) Apps: Platforms and App Types
Mobile (Android, iOS) and web are the two platforms that are often considered for app development. However, when we think of OTT apps, it's important to give a thought to the omnichannel experience that an OTT app can offer.
Making content available on different platforms is the advantage that businesses get with OTT apps. These apps can be built for platforms, such as mobile (Android or iOS), Smart TV, FireTV, Apple TV.
Using OTT apps as the baseline, a variety of apps, in various domains can be developed. For example, a live video streaming app. Consider Twitch. It's the world's leading live streaming platform for gamers. Keeping the popularity of such platforms into thought, Facebook recently launched a dedicated gaming app with Livestream support, called Facebook Gaming.
Similarly, video chat and the conferencing system can be developed keeping OTT apps as the base. For example, Zoom is an enterprise video communication system that enables users to host video webinars, collaborate through HD video calls, enable video conferencing, and more.
Then, there are some eLearning apps that help in setting up virtual classrooms. The teachers and students can connect live through webinars. During the COVID-19 outbreak, such apps have been helping schools, students, and parents to collaborate and ensure that lockdown situations do not affect the studies. An example of such a solution is Classroom.live.
Some of the powerful examples of OTT apps include Livestream, Periscope, UberConference , Slack, Meet by Google, ESPN+, Hulu Live, etc.
Over-the-Top (OTT) Apps: Benefits
OTT apps allow instant streaming of videos, whenever or wherever a user wants. They have been gaining ground for a while now for a number of reasons such as Omnichannel experience, optimized cost, offline access are some of them. Let's discuss them in detail.
Omnichannel Experience: Consider this. The video content that a user was engaged in during his commute can be accessed on a SmartTV when he sits back and relaxes. Such experiences ensure that the user stays connected with the content, irrespective of the device he is accessing it on, with no dependency on where he is at. The anytime, anywhere advantage of over-the-top apps nominates them for a must-have for businesses.


Optimized Cost: Most of the OTT apps are subscription-based. This means, users only have to pay for what they watch or access. For example, cable TVs force users to pay for all the channels, irrespective of their interest in them. Video-on-Demand apps, on the other hand, allows the users to have pay-as-you-go models wherein payment is done only for the services availed.


Microtargeting: The best part of OTT apps is that it allows targeting the niche. Based on the demographics such as gender, age, ethnicity, education, interest, etc., an app can be promoted/targeted. For example, an app like Zoom targets collaboration between the workforce.


Track Content Performance: With OTT apps, businesses can keep track of a content's performance. How long does a viewer watch the video, which video from the channel is viewed the most, at what point the viewers are losing interest, etc? There are several analytics tools that make this tracking possible, which therefore ensures that personalized content of interest is delivered to the viewers.
Launching an Over-the-Top (OTT) App
Situation 1: There is a VOD business and an OTT app needs to be launched
You already have a VOD business on the website and you wish to extend it with OTT apps. In this case, consider the following:
If the existing solution has proven viable and the product is validated by the targeted audience, then a similar VOD solution with updatesn can be developed. On the other hand, the limitations in the solution can be analyzed (in terms of user experience, performance, tracking, etc.) so that reengineering in the product is done.


Will your audience and business be benefited if the content is streamed on different devices (such as FireTV, SmartTV)? Is the pricing strategy offering the expected Return on Investment (ROI) to the business?
If the existing VOD website isn't able to offer the expected output, then the best solution is to re-engineer the product on the web and then go with the development of a similar app on different platforms. If it ain't working on one platform, there are fewer chances of it working successfully on other platforms. On the contrary, if the app, on analysis proves to be an efficient one, then you can proceed with OTT application development directly.
Situation 2: There is no VOD app and a new app needs to be launched
If you have a new business idea and want to build an OTT app for it, then you need to look out for a technology partner who would help you in doing the same. A technology partner would ensure that your solution systematically moves from ideation to deployment phase, following the best development approach. This may include:
Analyzing the business and creating user stories
Selecting an architecture and technology stack that best suits for development
Making a choice between various development approaches
Ensuring fewer chances of market failure through MVP
To understand this in detail, you can check out our guide on how to materialize your app idea? And if still, any confusion persists, we have our 30-minute free consultation option where you can connect with our tech experts to know how feasible your app idea is and how it can be taken forward.