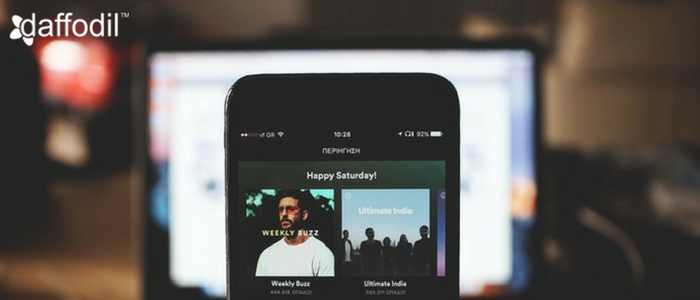 Internet has been highly criticized for ruination of the music industry. Back in decade, when the industry failed to cope up with the piracy risk that the internet brought along, there was a major dip in the physical sales (through CDs and related sources), which was then the major source of revenue.
Addressing to the growing pains of the music industry in the age of digitization, music streaming services turned out to be a remedy for stakeholders, right from musicians, to distributors, to the listeners. Putting an end to the illegal downloading and sharing of music, online streaming services also added to the convenience of the end-users by providing them access to their favorite music on-demand.
Over the time, a number of music streaming services are introduced that serve the users through web and mobile mediums. Apple Music, Spotify, Pandora, SoundCloud, Shazam are some of the services that are a true saviour of the music industry and offers innovative ways to entertain users with the music of their choice at the lowest cost possible.
Music Streaming Landscape: Stats and Trends
Online music streaming services are gaining ground, with over 65.85 million Americans reported to use such source of entertainment every month in 2017. On an average, a user stay tuned in for 14 hours 39 minutes every week.
Forecasts suggest that 55.8% of the entire U.S. population, which somewhere accounts to 68.4% of the U.S. internet users will have become online music streaming service users by 2018. With such great numbers, this is certainly an area with potential for both startups and businesses to serve the end-users.
Music Streaming Services: Revenue Sources
The music streaming revenues grew from $500 million in 2010 to $5.7 billion by the end of 2017. This inflation in overall revenue is contributed by various sources, which includes subscriptions, ad supported streaming, downloads, synchronization royalties etc. The growth and popularity of online streaming services such as Spotify, Apple Music, Pandora Radio is overtaking the physical sales now and amounts to 65% of the U.S. music revenues.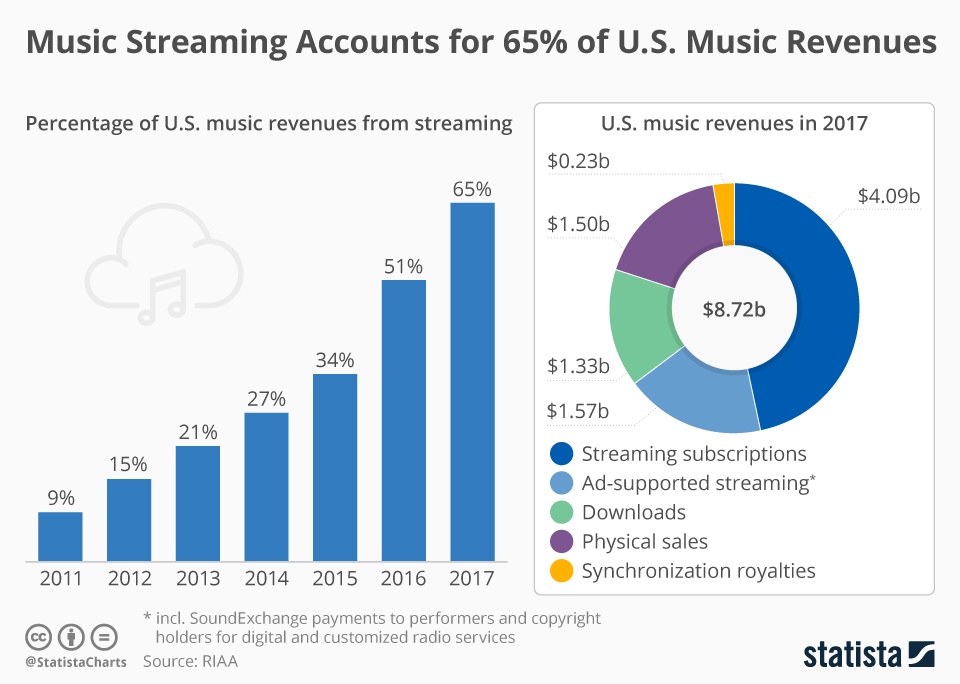 Streaming Subscription: While most of the music streaming services are rendered free to the customers, subscription is one of the successful revenue generating model so far as it keeps user interest into consideration.

Sources suggest that there were 67.5 million streaming subscribers in 2015, a figure that is projected to rise to over 200 million by 2019. Infact, music streaming service Spotify is valued at $13 billion and therefore has valuation per subscriber of $217.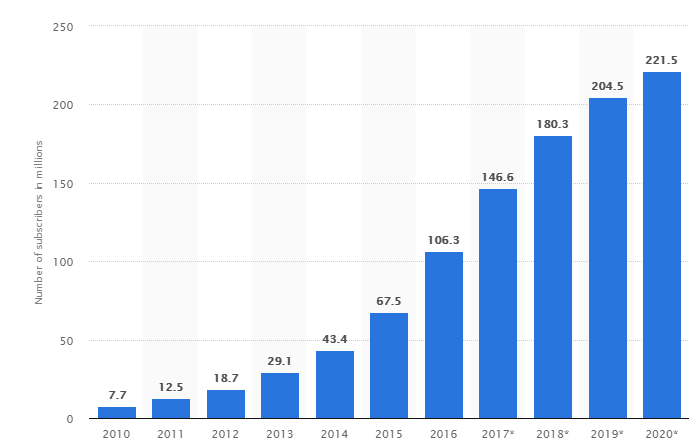 Ad Supported Subscription

: While such revenue models may have some intervention, they usually do not obstruct the user experience when they are engaged in music of their choice. Ad supported streaming accounts for $1.33 billion music revenue in the U.S.
ALSO READ: How Spotify Works- Business Model and Revenue Streams
Music Streaming App Development: Getting Started
With mobile being the source of music-anywhere, anytime, getting started with mobile apps to stream music on Android and iOS platforms is a great business move. With both the the mobile platforms having duopoly in the market, it is relevant to launch the apps by opting for cross platform app development model. An idea of this kind with success has been adopted by Zee Entertainment when they launched their FM streaming app for Android and iOS with React Native. This not only saves the development and updation cost, but also enable the app reach to masses, within minimum time.
If you're planning to add value to the billion dollar music industry, discuss it with our experts to understand the best practices to go faster to market, better retention rate, and user engagement.