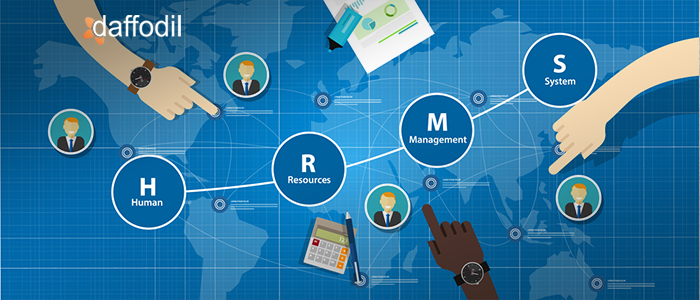 Companies bear huge costs on buying or paying a subscription fee for Human Resource Management software. And it's no surprise that most of these tools don't live up to the expectations.
While considering an HR tool purchase, organizations no longer take into consideration the features being offered. Instead, they look for features missing from a certain product, crucial to their people management needs. This has given a rise to the development of HRMS suited to individual preferences and demands.
No longer do companies have to manage with HR tools that are ill-suited to their needs.
Custom Human Resource Management software does not come with limitations unlike the regular off the shelf tools. And, going by the 2005 report by Society of Human Resource Management (SHRM), workplace productivity can be increased with the optimum use of technology.
Software vendors are constantly evolving the Human Resource Information Systems (HRIS) taking it up a notch by offering a bit more than just the basic functionalities like recruitment and performance management.
How can a custom HRM software boost productivity?
To understand this, we have to go a step back. We need to take into account the value a custom-built HRM software adds to an organization. What is it that a customized HR tool can do to increase employee productivity? Let's take a peek into what all can be achieved by finding customized solutions to your HRMS:
Self-service to employees: Employees and managers can benefit from the self-service HR by managing their records themselves and being able to track payroll and other services.
One-stop solution: Having all the information centralized in one place makes access to data a smooth experience for both employees and HR.
Maintenance of records and compliance: An HRM is a repository of personnel data and lifecycle of an employee. In the digital world, data is crucial and is stored for compliance by many organizations.
Strategy and growth: Custom-built HRMS also aid in the tracking of data needed in the growth of Human Resource business strategy. HR professionals can easily find and collate the information needed.
Also Read: Why Build your Own CRM Software?
The success of the company relies on an efficient Human Resource Management system
A known fact to all, the real assets of an organization are its employees which help grow the business. A company be it large or small can only thrive with a strong personnel management system in place. Human Resource Information Systems were introduced to handle and manage this segment well. Today, HRMS provides a well-rounded solution to all elements in workforce management.
There is no need to have separate tools or applications for onboarding, payroll management, performance management or more. A fully-functional, effective HRM tool can handle all the sub-disciplines under the people management.
The Human Resource Management system makes data available round-the-clock to the concerned stakeholders. It makes the process seamless for the HR and operations department. At most times, HRMS also serves as an essential tool in giving key insights into problem-solving.
Cutting down on unnecessary folders filled with clusters of information on employees, the HR management system uncomplicates and saves on hours of wasted effort. It not only makes the HR department more productive but also improves employee satisfaction by giving them access to all the work-related information in one place. This drives the organizations in building a stronger rapport with employees.
Custom Human Resource Management system increases employee satisfaction
A sound Human Resource mechanism in place can lead to employee satisfaction. How? Despite the size of a company, it is necessary for any business to implement a robust, well planned and structured HRMS to carry out day-to-day activities without any hiccups. And there lies the key to not just smooth operation but employee satisfaction.
Usually, the workforce at any company wants a transparent and all-inclusive ecosystem where information is not kept from them. An employee would be at the top of their game when they feel an association with the company they are working for. How can this be achieved? Simple. Through a customized HRM system. It can help you as a brand to make your employees feel they are valued and important to the ecosystem.
When employees are able to access information important to them without any hassles at one single platform be it on the phone or a web-based app they feel valued and taken care of. They appreciate the efforts the company has put in for them to manage their details well.
Other than providing information to employees, HRMS also promotes responsibility among employees through self-service features. With HR management solutions, employees don't have to communicate the modification in their details to the HR personnel. Instead, they can update any changes in personal data, payments or attendance themselves. This encourages accountability among employees reducing the workload of the HR.
Similarly, a systemized payroll management lets employees take a glance into the integrated data about their performance, the number of leaves, appraisals, tax deductions all at one place. This further avoids needless emails and communication with HR while also giving a transparent picture to the employees.
Also Read: Top 5 Pre-Trained NLP Language Models
Are you looking for an HRM software solution?
If you've reached till the end of the article, then it's anybody's guess that your organization is in need of a custom-built Human Resource Management software. Whether you want to track the daily HR functions, give a structure to employee information or better manage your payroll process, we are here to provide you with solutions that are most suited to you. Sign up for a free consultation here.