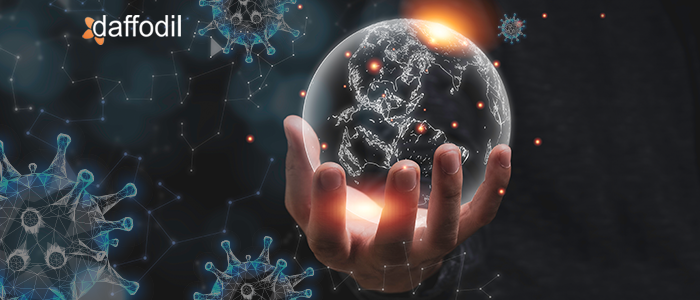 The pandemic has shown us the significance of digital readiness, which will enable business and our lives to continue as usual during the pandemic. Building the required infrastructure to sustain a digitized world and stay ahead of the curve with the latest technology will be essential for any business or country to remain competitive in a post-COVID-19 era.
Thinking about COVID19 pandemic, one can see that it acted as a catalyst, propelling digital transformation and is on the runway to accelerate several trends that were already well underway before the pandemic. This pandemic will have a lasting effect not only on our economy, but even how we live our daily lives, and things are not likely to return to pre-pandemic norms. On one hand, we see businesses suspending their operations and forced to reduce, affecting their bottom line, on the other hand, we see several emerging technologies. This is especially true for innovations that reduce human-to-human contact, automate processes, and increase productivity amid social distancing.
This eBook talks about Daffodil's experiences with businesses as we helped them thrive in this pandemic using technology and its effectiveness in the post-COVID-19 pandemic era. Analyzing several projects that we have worked on for our clients during the pandemic, we have showcased a few trends that will become a norm in the post COVID era.