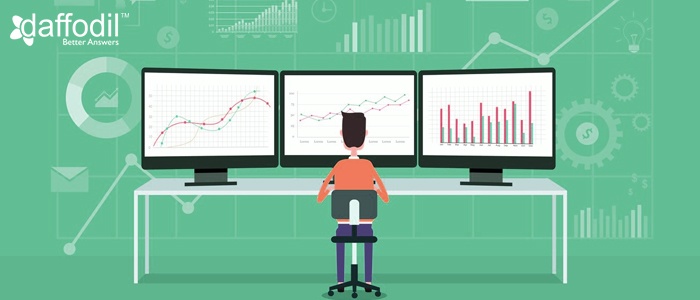 In the uber-competitive business world, unplanned downtime and issues with production environment can be detrimental. It can put customer trust, revenue, and productivity to halt, which is un-affordable for businesses of any size.
This is even more critical for startups, who have started to develop confidence of their customers in an application as initial customer response lay down the basis for future expansions.
Having the right metrics to check an application's performance in production environment is imperative to make improvements and make it more efficient and stable. This, as a result offers seamless application experience to the users, demand less development efforts, and reduce the size of support team to tackle app related issues.
While there are in-app analytics tools to continuously monitor behavior and performance of an app, they only help to help to fix issues once the damage is done. Contrary to this approach of analyzing app performance halts, proactive monitoring helps to understand the root of problem so that relevant steps are taken to avoid hitches at the user-end.
What is Proactive Monitoring of an Application in Production?
Proactive monitoring allow IT teams to understand how certain services are performing and identify the potential areas of risk, round the clock. This monitoring can be applied to networks, applications, security, or even the data centers. In short, proactive monitoring provides a health status of the IT services.
While each aspect of a release is tested for bugs and performance issues, there is possibility that they still slip between the cracks. Proactive monitoring offers way to identify the loopholes in streamlined functionality of an application that can fixed on time, before it is visible to the end-users.
Proactive monitoring of production environment is relevant for all business types, especially for the mission critical applications where unplanned downtime is unaffordable. Key objectives that can be covered with proactive monitoring of production includes:
Monitoring performance of the application and API in real-time, wherein specific test-cases cannot be predefined and the user data keeps changing.
Detecting bugs, crashes, and errors, which typically goes unnoticed while testing the application on QA environment and thus halt performance of the application in production environment.
Proactive monitoring helps to maintain quality of the application that improves user experience. Issues incurred can be detected and fixed before users confront them.
Monitor actual traffic and usage pattern to dynamically scale-up or scale-down infrastructure resources



To put it concisely, proactive monitoring of an application in production can help to retain brand reputation, enhance customer experience, and prevent business from any revenue loss that can incur due to unexpected downtime.
Integrating Proactive Monitoring to Production Environment
With development, testing, and deployment of applications following an Agile approach, comprehensive and real time monitoring. If you want to know more about how to setup Proactive monitoring for your production environment, schedule a free 30 min consultation with our monitoring solution expert, Gaurav Sharma.