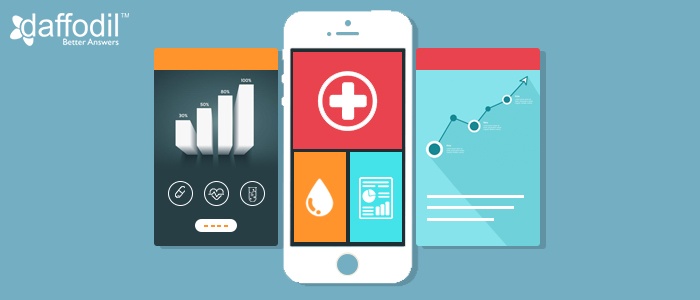 The term precision medicine may be relatively new for many, but the approach has been a significant part of the healthcare industry. Basically, the concept is to understand specific requirements and characteristics of an individual, before treating them with the custom medication.
The examples of precision medicine in day-to-day lives would be less as it's a broad medical practice, and meant for research and clinical trials. Precision medicine is an evolving approach for diagnosis, treatment and prevention that involves studying the variability in genes, environmental exposure, lifestyles, and physiology.
Precision Medicine: How it Works?
The precision medicine practice involve collecting patient-centric data from varied domains and then linking it to have observations. This further helps in risk analysis, diagnosis, and treatment of disease. It all begins with data -collection, which has patient's history, lab studies, and physical exam. When these routine elements are acquired and examined, they are added with genomic sequencing and microbiomic (skin, intestinal bacteria, respiratory tract) for diagnosis and treatment.
Precision medicine isn't an approach that can be started on-the-go. It requires collecting real-world-data (RWD) for patients' preferences, their behavior (lifestyles and habits), and the environment they are are exposed to (environmental agents, radiations etc.). This continues for years and after thorough analysis, real-world-evidence (RWE) is generated. RWE are the evidences regarding usage and potential benefits or risks involved in usage of a medical product (which in this case is the data collected from mhealth apps, wearables, electronic health records (EHR) systems).
Using Mobile Apps for Precision Medicine:
Consumerization of healthcare has made mHealth apps an inevitable part of the digital care system. For precision medicine, they can be used to collect data like chronic disease symptoms, healthcare preferences of the patient, or understand medication effects. Some of the major reasons to include mHealth apps as a part of PM model are:
Mobile apps have the potential to reach masses, irrespective of the geo-locations. A large user-base can be targeted to understand their health issues, treatment patterns, medication etc. More the number of participants, more will be the number of data to analyse for creating precision medicine.
The data collected through applications would be free from errors that can otherwise be the case in manual processings. For example: transcribing errors can be reduced.
The alliance between smartphones and wearables is an added advantage for the researchers. The data collected via sensors and processors (movement tracking, sleep tracking, heart rate etc.) broadens the range of data that can be utilized for effective diagnosis and treatment medicine.
Precision medicine has been gaining attention and acceptance in the healthcare industry in the recent past. Thanks to the technology advances, especially mhealth app development that have become a part of research, which enables them to collect and analyze huge amount data and understand genomics broadly.
The stakeholders of precision medicine; the patients, payers, and clinicians are comprehending the benefits mobile technologies (specially mHealth apps and wearables) in improving the outcomes, reducing cost, and adding new efficiencies in treatment. Along with this, disruptive technologies like Artificial Intelligence have a major role in analyzing the data patterns of genetic information and medical records to verify variations and linkage to the disease.
ALSO READ: How mHealth Apps Aid in Chronic Disease Management
In the recent past, there have been some innovative examples of how mobile apps are giving more power to the researchers for drug discovery and precision medicine development. For example: A gaming app, named 'Sea Hero Quest' is a part of research that's helping scientists to fight dementia (Alzheimer's disease). Innovative ideas like these have been a trend in healthcare industry, that is surely going to stay.
What do you think of this trend and how do you think it can revolutionize the precision medicine field. Share with us in the comments below.