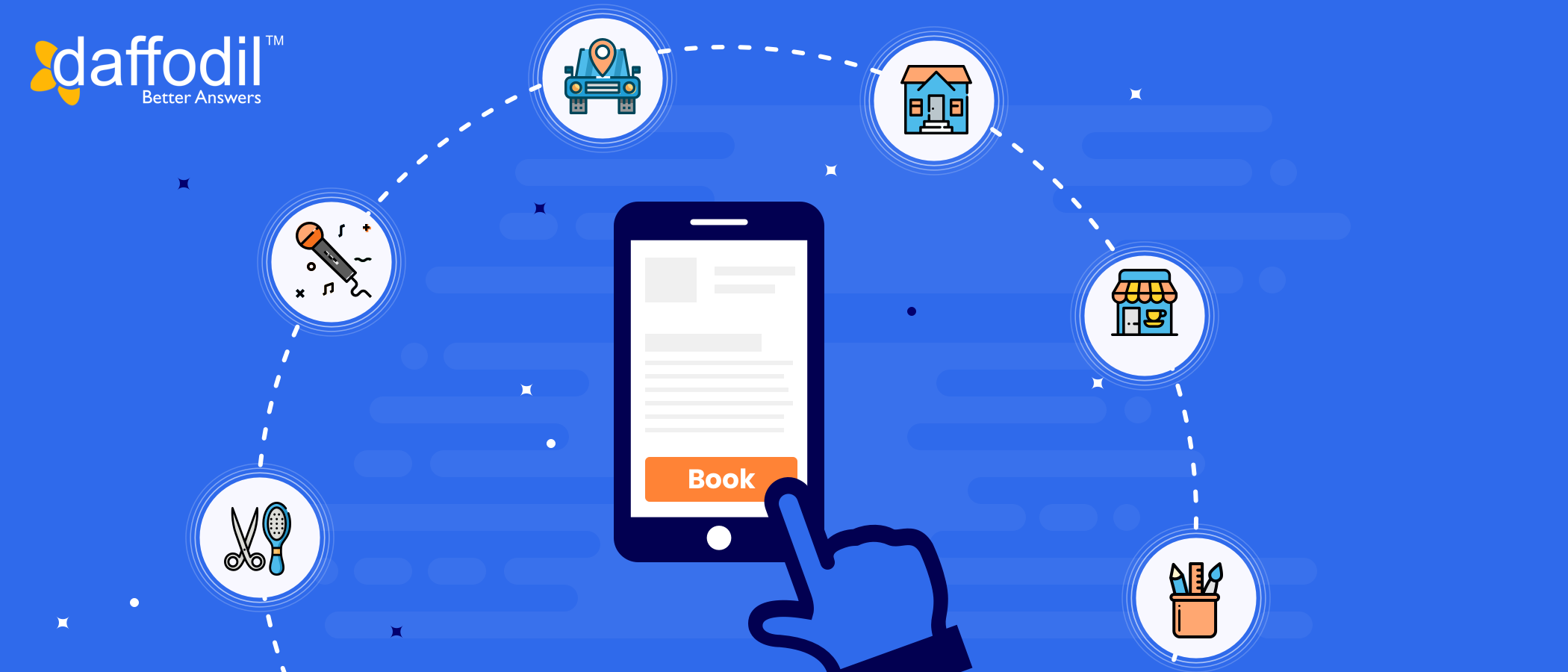 From LPs in 1960s to vinyl in 1970s, cassettes in 1980s, CDs in 1990s to music streaming on Soundcloud today. The evolution of music distribution has been tremendous. While the need to buy and sell the music remained unchanged; technology, innovative products, and business models have made delivery of music faster, efficient, and customized for consumers.
This model, where the consumers can get immediate and convenient access to the necessary goods and services in the digital marketplace is termed as On-Demand economy. By using technology platforms (mobile devices often), consumers connect with the suppliers to share (Uber), rent (AirBnb), and access (InstaCart, Amazon) assets. Here, the assets may range anywhere from a car to a room to grocery, or simply academic tutoring.
While technology plays an important role, it is not the secret sauce that's making this business model grow at an astronomical pace. It's the single-minded obsessive focus on solving one big universal problem for the buyers. Once the solution is realized, built, and introduced in the market, it entitles businesses to propagate. Consider, how UberPOOL allow ridesharing between passengers, who are going in the same direction. This is enabling them to access the cab service at low cost and at the same time, resolving the problem of secure ride sharing.
Behind the success of on-demand economy, there are a number of factors that's making the stakeholders (businesses, investors, consumers) realize the opportunities that this model brings in and some of them are:
1. Booming Online Service Marketplace
Thanks to the mushrooming online market and users' interest in the same, services like academic tutoring, fitness training, physiotherapy, appliance repair, and many more can be availed, right from the comfort of home. There are hundreds of marketplaces introduced every so often that are turning convenience-delivery into a profitable business model.
Considering the possibilities and opportunities, businesses are discovering their own version of Uber, AirBnB, Lybrate, Grubhub, Peapod, and many other on-demand business models. And it's not just the new ideas popping up, but also a number of online service marketplaces are filling the voids in existent solutions of their respective industries that's making them outshine.
2. Introduction of New Employment Model
To understand what this means, take example of Indian marketplace, UrbanClap. It's an online platform that connect local professionals to the consumers for a variety of services. This way, the platform is providing a new avenue of business to the local professionals and at the same time rendering fast, efficient services to the consumers.
On-demand delivery models like Uber offers employment opportunities to drivers, Stylized for makeup experts and hairstylists, UpWork for IT associates, Urbanclap for tutors, wedding planners, yoga instructors etc. And not just employment, they are generating entrepreneurship opportunities that is provoking many to invest in an idea and take it forward to create the next Uber of an industry.
3. Significance of Workplace Flexibility
The traditional 9-5 work model is dead. With apps that allow people to earn from what they like the most, at the time when they feel like, and at the price that don't make them feel underpaid, more people are leaving employment opportunities through on-demand models.
"According to a survey results by Intuit Inc. and Emergent Research, the typical on-demand worker is a part-timer, working 12 hours a week via his or her primary platform and collecting 22 percent of their household income from work obtained through online marketplaces or applications that connect providers to customers."
The survey participants said they work on on-demand platforms for additional income, enjoyable work, and flexible schedules. With work-life balance becoming the priority of millennials, on-demand services offer them an opportunity to manage their work, according to their available time and also let them try their hands on multi-talents that they have. And with more people engaging in the on-demand model to offer their services, more will be the boost that the economy gets.
The On-Demand Economy is Holding onto Investors Interest as Well
On-demand service models like Uber, AirBnB are known for the massive funds that they raised to take their business ahead. Venture capitalists who lost the opportunity to invest in these gold mines (and many other like them) are looking to invest into startups, who hold the potential to become the next big thing in the on-demand industry. All that's needed to get noticed is a disruptive idea and its technological implementation .
Statistics prove that investors have an eye on innovative on-demand startups and are making prodigious investment in them. These CBInsights report claims a great hike investment trends for on-demand economy.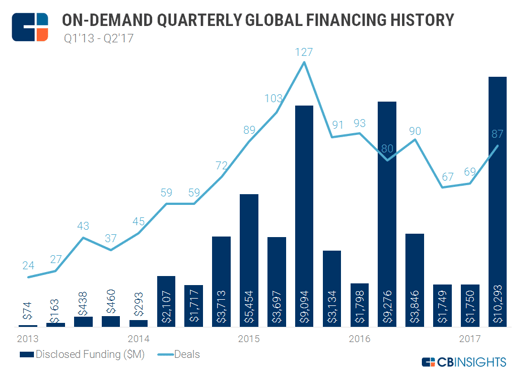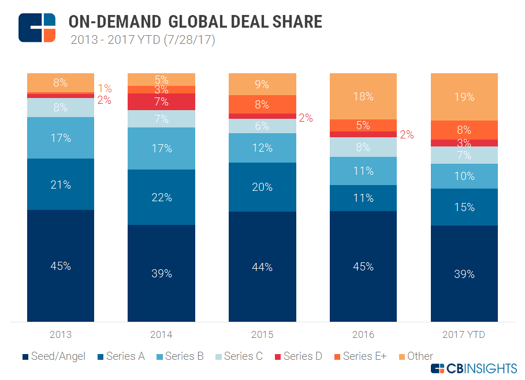 Do you have an Idea to Disrupt On-Demand Economy?
Thousands of ideas come across creative minds. However, only a few turn out to be a solution for consumers and a promising entrepreneurship model. And those that do are the ones that are implemented well.
If you have an on-demand app development idea that can cause disruption by simplifying end-users' life, then all that you need is a proficient technology partner for its successful execution.