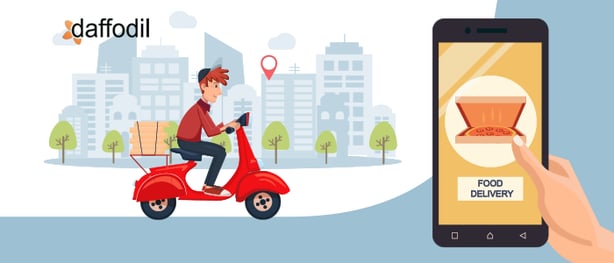 Thanks to the proliferating on-demand economy, there is a convenience in how people hail a taxi, book a room, and even buy prescribed medicine. The idea of delivering essentials at the doorstep is gaining grounds and businesses are cash in on it.
Two of the major factors that are empowering the on-demand economy from past decade are- 1) consumer desire to immediate and convenient access to necessary goods and services, especially those that are curated and personalized, and 2) innovations in digital technology that supports matching buyer with the seller and assist in electronic payments.
In 2016, there was 44.8 million adults using on-demand services such as AirBnB or Uber in United States. The number of users are forecasted to increase to 86.5 million by 2021.
The on-demand industry is booming and is diversifying itself to serve consumers as fast as possible. One such promising subsets of on-demand economy is Hyperlocal Marketplaces.
On-Demand Economy vs Hyperlocal Marketplaces:
Both on-demand economy and hyperlocal marketplaces have to happen similar goal- immediate and convenient access to goods and services. However, both of them differ in the area-scope in which the services are delivered. Let's understand with an example.
On-demand Economy (Uber): In case of Uber (a taxi booking service), users can book a car for themselves and the driver within the vicinity takes up the opportunity to serve the consumer. Herein, while the cab is booked within the vicinity, the consumer have the option to take a ride a long as he wants. The scope of service offered is not delimited by area.
Hyperlocal (Grubhub): Grubhub is an aggregator of local restaurants in the United States and United Kingdom, where people can look out nearby restaurants and book their favorite food. Herein, while the food is ordered from a restaurant within vicinity, it will be delivered to a defined geographical area.
In case of hyperlocal marketplaces, an aggregator is the driver of the entire system. In case of Grubhub, the mobile app having local restaurants enlisted on it acts as an aggregator. The buyers order their favorite food online and a channelized workforce is dedicated to deliver the order as soon as possible. The demanded goods are sourced locally from merchants operating out of brick & mortar stores.
Some of the Popular Hyperlocal Marketplaces:
Food Delivery On-Demand: Grubhub, Postmates, Zomato, Seamless are some of the popular examples of hyperlocal marketplaces. All of these platforms acts as an aggregator of local restaurants, receives orders through mobile app, and delivers food from offline outlets through a channelized network of delivery workforce.
On-Demand Home Services: Taskrabbit, Urbanclap, Pintzen, Serviz are some hyperlocal marketplaces that are dedicated to offer convenience in booking services such as laundering, plumbing, electrical wiring, and even beauty services. Herein, service buyers and sellers connect to each other via an online platform, where service providers are generally professionals available within vicinity.
ALSO READ: On Demand Home Services: Bringing Convenience at Doorstep
Grocery On-Demand: Instacart, Shipt are popular grocery on-demand services that promises same day grocery delivery. These businesses operate through supermarkets within the defined area or have warehouses that maintains the stock and deliver as per requirement received. Orders in this case are received through mobile apps wherein consumers specify their demand for delivery within defined hours or within time span of a day.
Building Hyperlocal Marketplaces: Getting Started
Mobile app with buyer and seller login, a channelized workforce are the major drivers of hyperlocal marketplaces. To get started with a hyperlocal business, ensure that you are prepared with following this beforehand:
1. Select your services, market size, and target audience
2. Create an aggregation of service providers (restaurants, supermarkets, gift sellers etc.)
3. Define how will you channelize the delivery system
4. Choose a technology partner for on-demand app development services