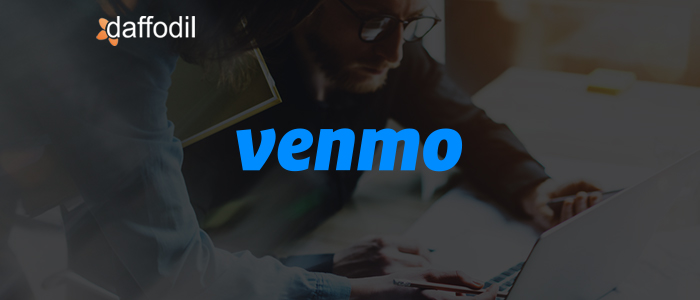 The COVID-19 pandemic caused a surge in demand for contactless payments. The shift from cash to digital payment options eventually lead to increased downloads for peer-to-peer (P2P) payment apps like Venmo, PayTm, Google Pay, AliPay, etc.
The P2P payment market is estimated to garner $9,097.06 billion by 2030, which exhibits a high call for apps that enable digital transactions. At present, the global market has P2P apps with different business models, such as:
Standalone Vendors like Venmo, Paypal, AliPay
Bank Centric Services like Dwolla, Zelle
Social Media Platforms like Whatsapp, Facebook Messenger
Mobile OS Centric like Apple Pay, Android Pay
At Daffodil, we have been frequently interrogated about building a P2P payment app like Venmo. How much does it cost to build an app like Venmo? What's the business model of Venmo? How does Venmo make money? These are some of the common inquiries that our team comes across.
To answer this query of the masses, we are here with this blog post that talks about Venmo, its roller-coaster ride over the years, its business model, ways to earn money, etc.
Venmo: Success Timeline

Venmo is 2009 founded American mobile payment services. It was launched to let friends and the family split bills, e.g. for dinner, movies, rent, event tickets, etc. The users can transfer money through the mobile app (with the condition that the sender and receiver must live in the United States).
Founders: Andrew Kortina, Iqram Magdon-Ismail
Location: New York City, U.S.
Revenue: $159 billion (by 2020)
Business Type: Subsidiary
Parent Company: Paypal
Competitors: Zelle, Cash App
Userbase: 60 million
Over 2 million merchants accept Venmo in the US
Venmo along with Paypal services allow users to purchase and use cryptocurrencies such as Bitcoin, Ethereum, Litecoin, etc.
60% of Venmo users are male and 40% are female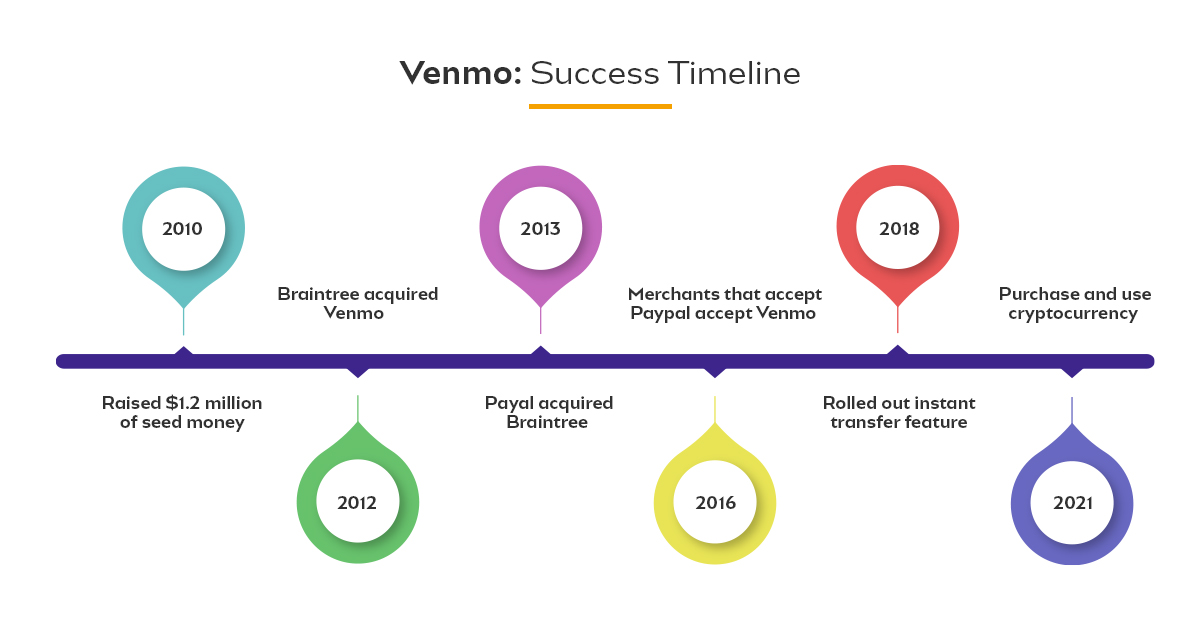 According to a February 2022 survey of online payment users in the United States, 32% of respondents stated that they had used Venmo in the past 12 months.
How Venmo Works: Business Model


Despite strong competition, Venmo is rising high. The credit goes to some of its unique offerings. For example, unlike its competitors, Venmo does not charge anything for money transfers. However, for instant transfers, Venmo charges 3% of the total amount of the money is sent using a credit card.
Venmo has gained popularity amongst millennials for offering one of a kind payment model, i.e. splitting the payment. The app users can split their rent, restaurant bills, etc. with one or more users and make payments.


With Venmo, users can pay in stores, pay businesses, or pay in apps or online. Additional services that Venmo provides its users include a debit card and credit card. These cards can be used to make payments, earn cashback/rewards, purchase crypto, etc.


For recurring payments, the Venmo app includes the 'trust' feature that allows users to autopay expenses that recur (say house rent)
A user journey in the Venmo app is quite simple. The workflow shared below gives a basic overview of how Venmo works.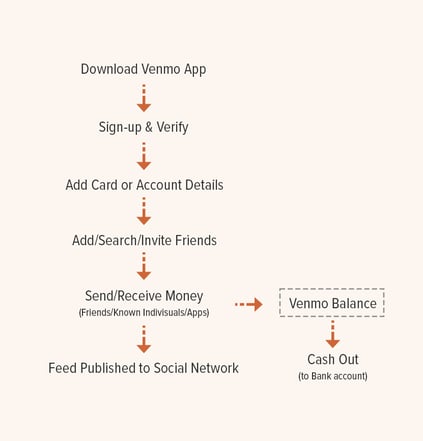 Venmo App Workflow
Source: Investopedia
How does Venmo Make Money?

Venmo's revenue for the year 2021 is $900 billion (approx). How does this peer-to-peer payment app business make money? What are the revenue streams of Venmo?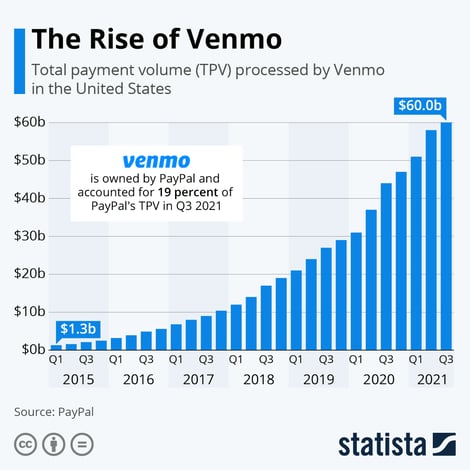 There are different sources for Venmo to financially sustain itself. Pay with Venmo, Instant transfers, withdrawal fees, cryptocurrency transactions, etc. are some of them. Let's talk about them in detail.
The Pay with Venmo feature allows the users to purchase several merchant partners through their Venmo accounts. Whenever a user makes a purchase and pays at one of the merchants, Venmo gets 1.9% of the payment with $0.10 per transaction. This is one of the most popular revenue models in payment apps as it helps the buyer to chose from several modes to make the payment.
Instant transfers are another source of revenue for the Venmo app. A normal transaction through Venmo takes 3-4 days for processing and is free. Instant transfers, on the other hand, is a paid service by Venmo where a user is charged a 1.5% fee on the amount transferred. The minimum fee is $0.25 while the maximum fee is capped at $15.
Venmo makes money through Interchange and Withdrawl Fees. The P2P payment platform offers a debit card service (with Mastercard) to users that can be used for offline payments through Venmo balance. For the transactions made through cards, Venmo and Mastercard share the profit. When retrieving cash, customers are made to pay $2.50 ATM as a domestic withdrawal fee and $3.00 as an over-the-counter withdrawal fee.
Venmo makes money through cryptocurrency fees. The crypto fees are the margin between the market price that's received from the trading service provider (Paxos) and the exchange rate between US dollars & crypt assets displayed to the users, along with the transaction fee for buying and selling cryptocurrency.
Want to Build a P2P Payment App like Venmo?

Peer-to-Peer payment apps can make up a great business model but to compete with the solutions already there, it is important to overcome the limitations of the existing apps.
Venmo serves a unique purpose and has been a great hit amongst millennials in the U.S. To compete with an app like Venmo, it is important to work around the shortcomings in the existing app. For example,
For Venmo users to make a transaction, it is necessary that both sender and receiver should be available in the United States. This poses a challenge when either sender or receiver has been out of the US for any reason.


Venmo users have a certain cap to send and receive money. This cap is there for users having Venmo debit cards, for approved apps, for in-store QR code payments.
These are just a few limitations that a payment app like Venmo has. If a competitive analysis is performed on popular apps with similar functionality, it can certainly give rise to a new app that overcomes the shortcomings of the existing system. The analysis can cover UI/UX, features, performance & technical factors, architecture, etc.
If P2P payment disruption with a unique idea is on your mind, then our team can assist you to achieve your goals. Team Daffodil, with its experience of building custom solutions for disruptive ideas, can be reached out through a free consultation session.
This no-obligation consultation can help you understand the chances of your idea causing disruption in a competitive market. Also, our team analyzes and compare your idea to figure out the gaps (if any) and fill them. Schedule a 30-minute free consultation now!