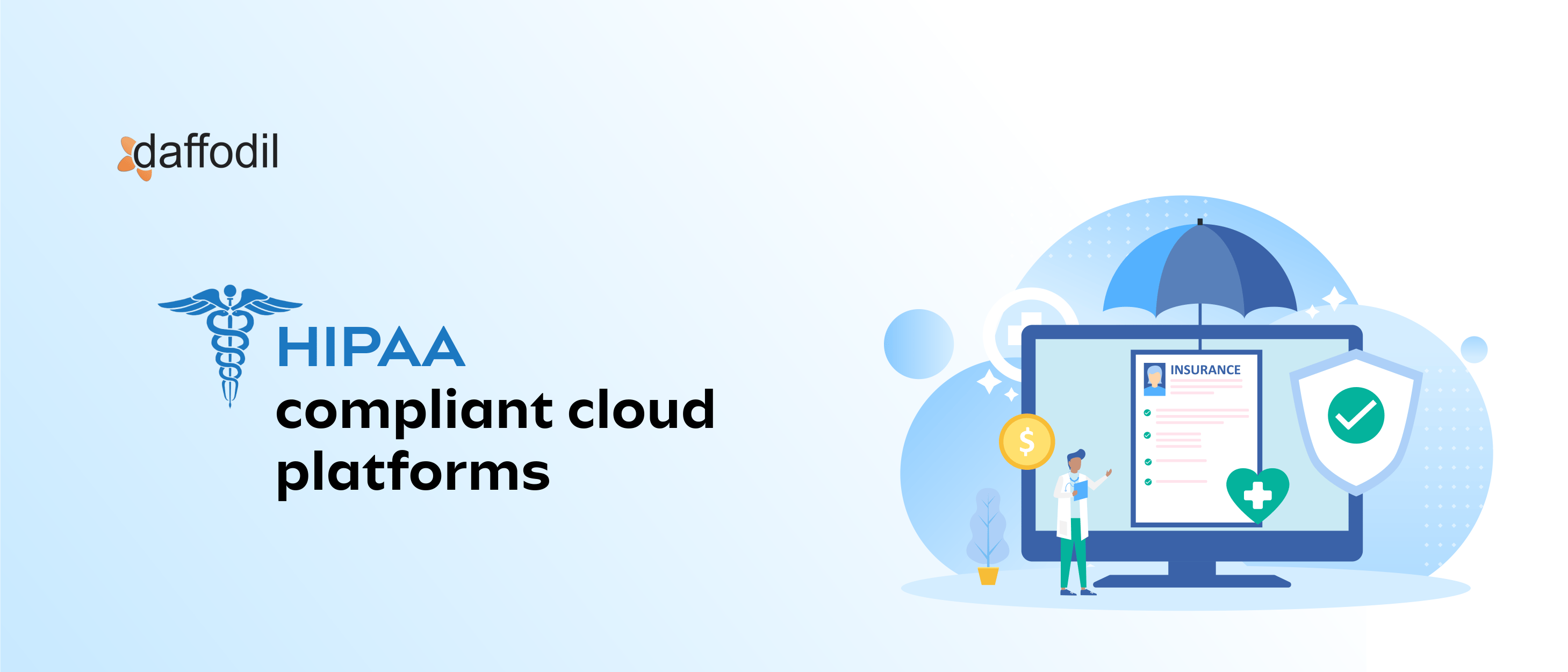 In the daily routines of healthcare professionals, the handling of sensitive patient data is a critical responsibility. However, storing this information on local computers, once the norm, has become a risky proposition. The reason? A growing wave of ransomware attacks that have the power to paralyze entire healthcare institutions. Therefore, if you're a healthcare practitioner, safeguarding your organization's data by backing it up with a HIPAA-compliant cloud storage service is not merely a wise choice; it's imperative.
What does HIPAA-compliant actually mean? Now, HIPAA might sound like a complicated acronym, but it's a law that makes sure healthcare organizations keep patient information safe and private.
In this article, we're going to delve deeper into what it means to be HIPAA-compliant and explore several cloud storage services that follow these regulations.
Complying with HIPAA: What It Entails
Being a HIPAA-compliant cloud platform means adhering to the strict regulations and standards outlined in the Health Insurance Portability and Accountability Act (HIPAA). HIPAA is a U.S. law enacted in 1996 to protect the privacy and security of patients' health information.
Recent amendments to the law include the HITECH (Health Information Technology for Economic and Clinical Health) and HIPAA Omnibus Rules, which updated the legislation to reflect both the evolving cybersecurity threat landscape and widespread consumer privacy and data rights concerns.
Here's a breakdown of what it means to be a HIPAA-compliant cloud storage service, considering these recent amendments:
1. Advanced Encryption: To start, think of your data as a confidential document. Encrypting that data is like placing it in a virtual, highly secure safe. HIPAA-compliant cloud storage employs powerful encryption methods to safeguard your data while it's in transit (when you upload or download it) and at rest (while it resides on its servers). This is akin to ensuring your confidential documents are locked away securely, making it nearly impossible for unauthorized individuals to gain access without the right "key".
2. Access Control Framework: Access controls within a HIPAA-compliant cloud storage service mirror a secure facility with limited entry. Only authorized individuals, with legitimate reasons and proper permissions, are granted access to healthcare data. Robust authentication processes and role-based access policies ensure data is only accessible to those who require it for legitimate purposes.
3. Data Redundancy and Recovery: Data redundancy practices are akin to creating meticulous backups of critical documents. Regular, automated backups are conducted to ensure the availability and recoverability of data, even in the event of unexpected disruptions, such as server failures or disasters.
4. Comprehensive Audit Trails: Thorough audit trails are maintained, documenting every interaction with healthcare data. This is analogous to maintaining a precise record of access and actions, facilitating not only the identification of suspicious activities but also enabling compliance monitoring.
5. Physical Security Protocols: In addition to digital safeguards, HIPAA-compliant cloud storage services incorporate robust physical security measures at their data centers. These measures are on par with fortifying a secure facility, mitigating the risk of physical breaches or unauthorized access to server infrastructure.
6. Governance and Policy Adherence: Comprehensive policies and procedures are established to govern all aspects of ePHI handling, akin to clearly delineated rules within a secure facility. These policies are meticulously enforced, ensuring strict compliance with HIPAA regulations. Moreover, staff members are extensively trained to minimize the potential for inadvertent breaches.

7. Business Associate Agreements (BAAs): Engaging a cloud storage service for healthcare data invariably involves a formal Business Associate Agreement (BAA). This legally binding contract defines the responsibilities and obligations of the service provider regarding ePHI protection and HIPAA compliance. It places the onus on the service provider to maintain compliance with statutory mandates.
Top 5 HIPAA-Compliant Cloud Platforms
Amazon, a major player in the tech industry, is known for its expertise in cloud storage. AWS is their platform for securely storing and transferring data, a vital service for businesses, including those in healthcare.
For healthcare newcomers, AWS offers guidance on meeting regulatory requirements, specifically HIPAA compliance. This ensures that patient data stays safe and private, with encryption applied both when data is sent and when it's stored. Additionally, Amazon offers to sign a BAA with healthcare organizations, formalizing their commitment to data security and compliance.
One significant advantage of AWS is its flexible payment approach. Instead of fixed, long-term contracts, you pay only for what you use. Costs depend on factors like your storage needs, location, and service level, making it a budget-friendly option adaptable to businesses of all sizes.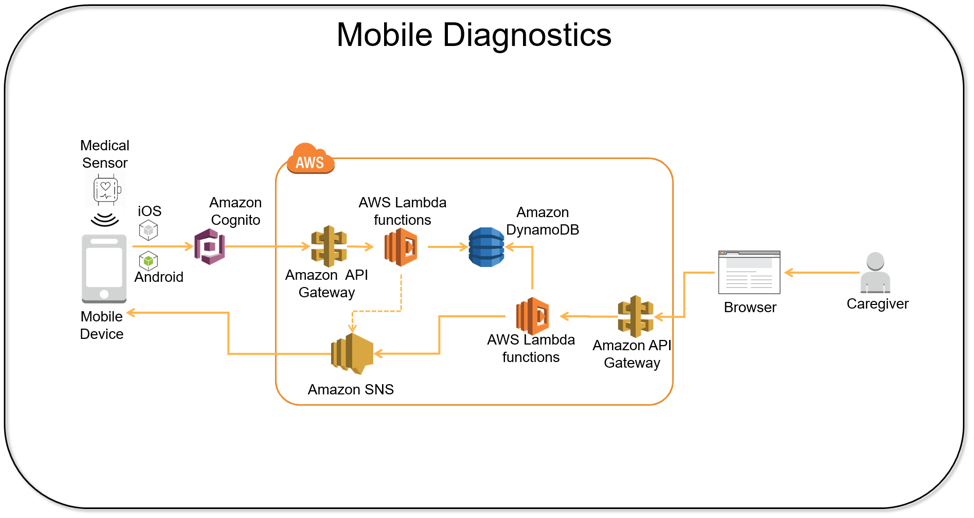 Image source: Amazon AWS
Furthermore, AWS provides a wide range of features to support healthcare data management. This includes automatic backups, robust data archiving, and dependable disaster recovery options. These tools empower healthcare organizations to maintain data integrity, ensure data availability, and meet stringent data confidentiality requirements.
Customer Success Story: Discover how Daffodil helps Chalo to migrate to the AWS cloud platform, resulting in 40% reduction in cost of IT operations
Microsoft Azure
Microsoft took an early initiative as a cloud service provider by extending BAAs to healthcare organizations. These agreements encompass a range of essential products, such as OneDrive for Business, Azure, Dynamics 365, Office 365, and Power BI.
To ensure data protection, Microsoft employs strong security measures such as 256-bit AES encryption and the use of 2048-bit keys for secure connections. They've also earned respected certifications like ISO/IEC 27001 and HITRUST CSF, which underline their commitment to safeguarding information.
Moreover, Microsoft extends the same high standards of HIPAA compliance not only to their operations but also to their network of vendors and subcontractors. This ensures a consistent and rigorous approach to handling Protected Health Information (PHI) across the entire ecosystem.
Google Cloud Platform (GCP)
Since 2013, Google has been actively engaged in enhancing the security and compliance of its services, particularly within GCP. During this period, Google took a significant step by entering into business associate agreements. These agreements extended to cover a suite of services, including Gmail, Google Drive, Google Calendar, and Google Vault, collectively known as the G Suite.
The GCP's adherence to HIPAA regulations has been widely recognized and lauded by industry experts, who appreciate its robust security features and dedication to safeguarding sensitive healthcare data.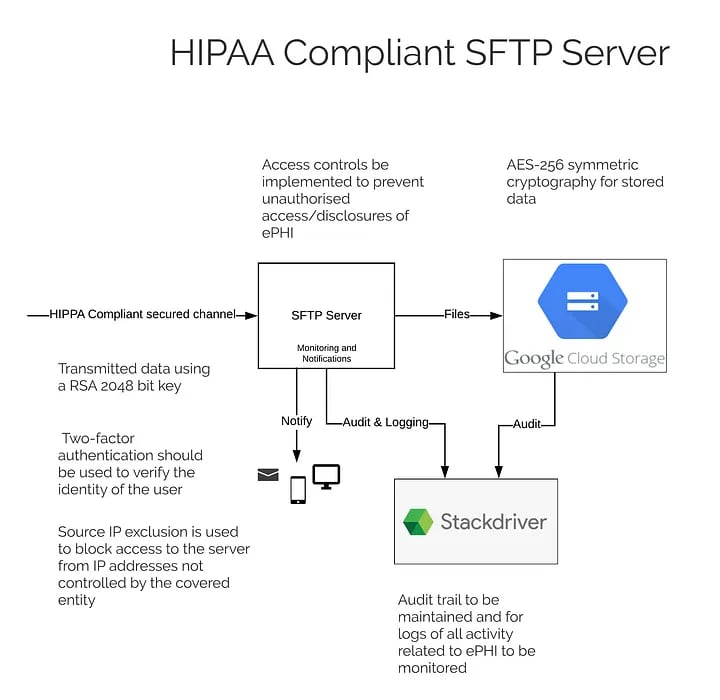 Image source: Medium
The G Suite, now known for its HIPAA compliance, encompasses essential controls such as managing identities and access, using strong encryption, controlling versions and access, and keeping audit logs. Healthcare organizations subject to HIPAA regulations can confidently use the G Suite to share and manage PHI, provided they configure their accounts correctly and adhere to standard security practices.
Dropbox
Dropbox Business presents a seamless and secure solution for healthcare data management. Its user-friendly interface simplifies file uploads and organization, catering to healthcare professionals' varying technical abilities.
This cloud platform offers HIPAA-compliant plans, making it an appealing choice for healthcare institutions striving to fulfill HIPAA and HITECH obligations. By integrating third-party apps such as Active Directory, Dropbox strengthens the security of Protected Health Information (PHI), ensuring that only authorized individuals access critical data.
Furthermore, users can fine-tune sharing permissions, prevent file deletion, and monitor account access and activity. This flexibility enables healthcare organizations to align Dropbox with their unique compliance requirements.
Atlantic .Net
Atlantic.Net is rapidly becoming the go-to provider for healthcare organizations seeking HIPAA-compliant hosting services. Their Atlantic.Net Cloud platform boasts a robust and highly available architecture, designed to handle the demands of the healthcare sector.
What truly sets Atlantic.Net apart is its focus on data security. In addition to complying with HIPAA and HITECH, they've earned SOC 2 and SOC 3 certifications. Think of these certifications as proof of their commitment to keeping your data safe and secure.
Additionally, Atlantic.Net willingly submits to regular audits by "qualified, independent third-party firms." This means that external experts regularly check their security practices to ensure they're up to the highest data protection standards.
Select the Best HIPAA-Compliant Cloud Platform
Today, we have a multitude of HIPAA-compliant cloud choices, each with its own set of pros and cons. As your trusted cloud advisor, we stay informed about the latest developments in cloud technology to assist you in discovering the perfect solution tailored to your specific needs.
To achieve this, we assess several key factors, including your preferences for managing and upgrading cloud infrastructure, expectations regarding performance and reliability, budget constraints, data backup strategies, your existing cloud model, and much more.
Is your cloud strategy up to HIPAA standards? Book a free consultation with our experts! Our ultimate objective is to conduct a thorough evaluation and provide you with a custom-tailored recommendation. This recommendation not only ensures adherence to HIPAA requirements but also seamlessly aligns with your business operations and financial considerations.