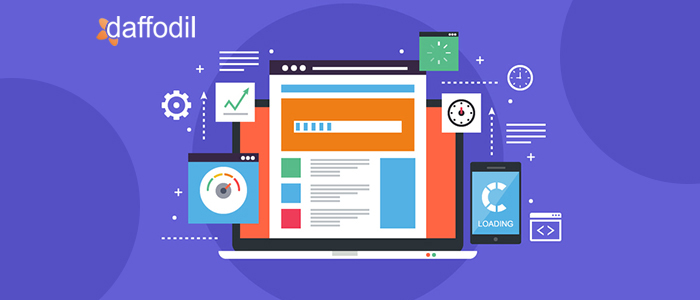 Load testing is a subset of performance testing that checks a system for its availability and response time during a concurrent load of users. It ensures that an application is able to handle the load without compromising with performance.
The metrics received from load testing (average response time, peak response time, error rate, concurrent users, requests per second) are utilized by the DevOps teams to design a load balancing approach. This further helps to optimize the resources on the server to manage the fluctuating demand during peak traffic times.
From resource optimization to performance bottlenecks tracking, load balancing has several advantages in a software testing cycle. For example:
Load testing minimizes the risk of downtime. It helps to keep a track of requests whose performance needs improvement and isolates them.


The report generated through load testing provides the right KPIs to the infrastructure team to utilize the resources efficiently.


Continuous load testing improves the deployment quality. It identifies the issues in application performance and fixes them on time for seamless deployments.


Load testing helps to optimize the cost of software and hardware resources. With an accurate capacity metric, the IT teams can manage costs associated with resources.
ALSO READ: What is Load Balancing and Why does it Matter?
For load testing of infrastructure, there are several open-source tools out there for the testers. In this blog post, we are going to share the top 7 load testing tools for API and automation testing.
Apache JMeter is the most popular tool to load test functional behavior and measure the performance of an application. It can be used to test the performance of both static & dynamic resources. Different server, applications, protocols such as Web - HTTP, HTTPS (Java, NodeJS, PHP, ASP.NET), TCP, shell scrips, Mail - SMTP(S), POP3(S) and IMAP(S), etc. can be tested using Apache JMeter.
2. Locust
Locust is a load testing tool that uses python code to write the tests. It's an event-based solution, i.e. a single process can handle thousands of concurrent users. The low overhead of Locust makes it suitable for testing highly concurrent workloads. Mozilla, Microsoft, Thought Works, Intel AI are amongst the reputed clientele of the Locust load testing tool.
3. Gatling
Gatling is a tool for continuous load testing. It can be integrated with CI/CD development pipeline. The platform has its own domain Specific Language (DSL) that makes test scenarios readable for everyone. With its continuous load testing ability, the tool proves to be a reliable solution for large-sized enterprise solutions.
4. nGrinder
nGrinder is an open-source stress testing tool that helps to create, execute, and monitor tests. The test scenarios in nGrinder can be written using Jython or Groovy. Additionally, it has got web-based interface for report management, report monitoring, and project management as well.
5. Siege
Seige is an HTTP load tester and benchmarking utility. It's a command-line tool that lets the developers measure their code under stress. Siege allows to stress test a single URL with a definite number of simulated users. For multiple users, it reads the URLs into memory and then stress them simultaneously.
6. The Grinder
The Grinder is a Java load testing framework that helps to perform distributed testing using load injector machines. It helps to load test anything that has a Java API. The test scripts in the Grinder are written in Jython and Clojure languages. With the graphical console, multiple load injectors can be monitored and controlled.
7. K6
K6 is a javascript-based load testing tool that allows testers to write testing scripts using JS language. It a got javascript modules and libraries that can be used to build and maintain test suites. K6 can be integrated with CI/CD pipeline.
CASE STUDY: Performance and scalability testing for an India based unicorn e-commerce portal
Want to Load Test your Application?
Load testing is an indispensable part of the software testing cycle. Depending upon the scale of the application, its complexity, the number of users to be tested, a relevant load testing tool can be selected.
At Daffodil, our software testing services include the use of the best tools to write test cases, perform tests, generate reports, and improve application performance. To understand how our QA team can help you out in testing your enterprise solution, connect with them.