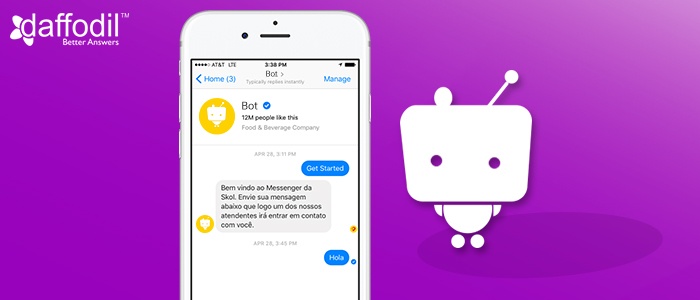 "People-to-people conversations, people-to-digital assistants, people-to-bots and even digital assistants-to-bots. That's the world you're going to get to see in the years to come." -Satya Nadella
Bots have become an imperative part of businesses. From rendering anytime support to augmenting human productivity, chatbots are giving businesses some sure reasons to have them as a part of customer service management.
If you are not building bots, you are already behind.
Why are businesses after chatbots? Do your business actually needs one? Which is the most popular and useful platform to build bot? And at last, how to build an intelligent chatbot. We cover all of this detail in the following segment.
Why Building a Chatbot for Business make Sense?
Automated Answer to Similar Queries: No matter what type of industry you belong to or what kind of user base you have, there is always a set of question that users generally ask. A chatbot is an engaging way to answer those common questions, and may be more. They offer quick consultation, ASAP.
Save Human Resources for more Qualitative Tasks: Chatbots offer assistance to users or consumers, whenever they want. If the bots are up for customer service round the clock, it means the human resources freed from this job can do more productive tasks for the business, thereby saving the cost of customer support.
Improves Branding with Less Customer Effort: In a highly competitive niche, customers are likely to stay with one that offer effortless solutions, along with a qualitative solution. With chatbots, potential customers can gather required information that they want, irrespective of the day or time. And through a great customer experience, a better brand is made.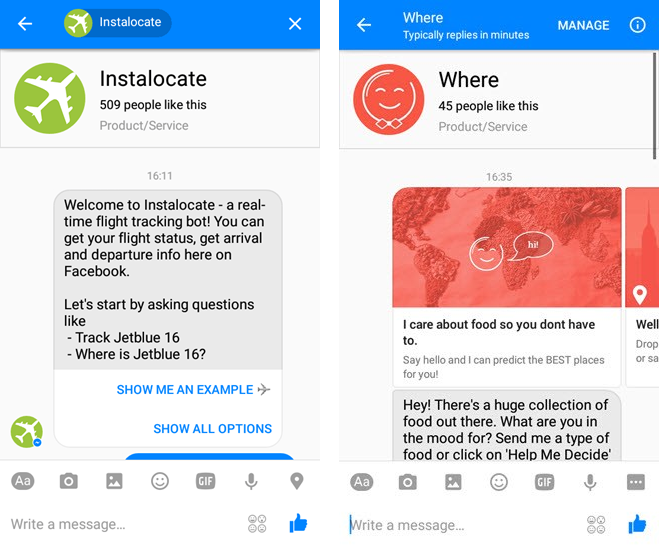 So with many benefits that a chatbot offers, you must have decided to build an intelligent bot for your business now. Intelligent, because it is going to replicate human knowledge and understanding.
Heading towards the Idea of Bot Development? Here is a Cue
Every messaging platform serves a specific a niche and thus when developing a chatbot for your business, it is important that you choose a complementing messaging platform. However, there is one messaging app that comes with universal acceptance and works for almost every type of business. And that's Facebook Messenger.
Messenger is a place for consumer-focused bots. It's far reaching, in terms of demographics as well as geography. Also, it has integrated payments system, making it possible for customers to make payments via bot. Adding to this, Facebook is making heavy investments in Machine Learning, making the platform automated and more powerful for the businesses.
If this isn't enough to convince you to choose Messenger for bot development, here we are with some more reasons, explaining why it is a good business move to build a bot for Messenger in first place.
1. Messenger is Popular than other IM Services
Facebook Messenger has 1 billion daily active users, worldwide. This makes the Instant Messaging app offer an edge over the competitive apps in the list. Studies reveal that it surpasses other apps in the the list, both by number and usage frequency. More the popularity, more will be the service access to the targeted users or clients.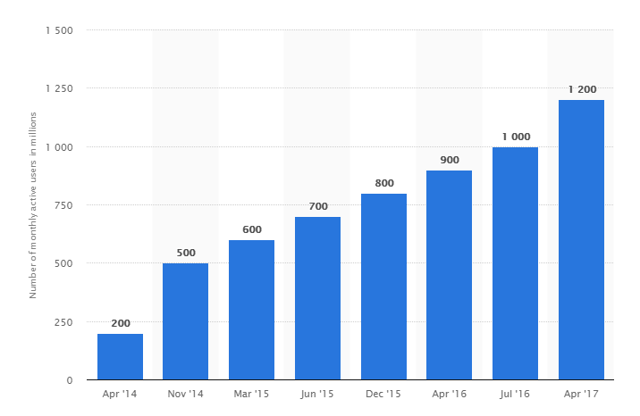 2. Messenger is Secure for Variety of Reasons
The messages sent through Messenger are secured with end-to-end encryption. Means, the conversation happened or the information shared through the platform will be inaccessible to any third party due to public key encryption available on end to end devices for message unlocking. Also, the Messenger data is never shared with any government agency, which makes it a preferred choice for businesses.
3. Social Sharing of Bot and Services is Easy
Messenger is said to be inherently social. A number of users are already active on Facebook (over 2 billion) and this makes it extremely easy to share the bots with the friends. And with Messenger 2.0 (launched during F8), sharing a bot in single chat thread as well as in group chats is possible. This way, bots will be able to coordinate with a wide range of users and thus solve problems in a distinctive manner. And since Messenger is part of a social network that's used everyday, possibility of a bot going viral are quite positive.
4. You get User Insights and Stats for Marketing
The fact is, there is no other platform than Facebook that offers so much of user data or insights. When creating consumer focusing products or services, having data is a sure advantage. This way, you can easily acknowledge who is using your bot, for what purpose, and when. As a result, you can improve the services rendered through bot and target the audience accordingly.
5. Messenger is the Fastest Evolving IM
Facebook leaves no stone unturned when it has to give its users some strict reasons to stick with Messenger. And that it why, it keeps bringing some amazing updates to the app. This is one of the reasons why this IM is winning the marketplace over its competitors and is thus a preferred option to build a chatbot in first place.
ALSO READ: 10 Best Tools to Build a Chatbot for your Business
How to Build an Intelligent Chatbot for your Business?
For chatbot development, there are a number of tools out there. And to get started, there are even some that can let you build one, without coding. However, for businesses, the chatbot must be active, intelligent, and understanding. And for that, we recommend our chatbot development services to you.