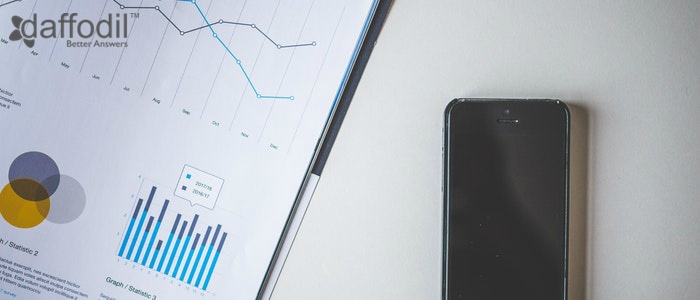 Back in 2008, when app stores were launched to the world, who knew that a decade later, they would be an indispensable part of daily lives. From food ordering to shopping, teaching to learning, entertainment to management, there is an app for everything, for everyone.
And if we dive into the pool of numbers, the world of apps turn up to be an ocean of surprises. Surveys and researches that happen to take place frequently come up with results that prove mobile apps to be the future of this digital world we are in today.
Here, we present 10 such amazing facts and numbers about mobile apps that will give you every confidence in the possibilities that they bring in.
1. In the first quarter of the year 2017, the smartphone market has duopoly of Google's Android and Apple's iOS. The number of smartphones that were shipped worldwide were 397.97 million. In this, Android had its share of 32.16 million, iOS with 51.99 million, and other OS with 0.82 million.
2. An average time that's being spent online by the mobile users worldwide is 185 minutes (by Generation Y: Mid-1990s to Early 2000s), 110 minutes (by Generation X: From the early 1960s to late 1970s), and 43 minutes (by Boomers: Between 1946 to 1964).
3. In the first quarter of the year 2017, Google Play store hosted 2.8 million apps while the Apple iOS Store was home to 2.2 million apps.
4. Statistics prove that Android Operating System has its dominance over the smartphones, all around the world. In the first quarter of 2017, 86.1% smartphones were running on Android OS. This number include devices like smartphones, PDAs, tablets, and other mobile devices.
5. Games is the most popular and revenue generating category of app stores This is followed by Business Apps (9.83 share of active apps) in iOS and Tools (1120 million downloads) in the Android Store.
6. Google confirms that its Latest Android OS edition, i.e. Nougat is running on 13.5% devices (by August 2017). On the other hand, the latest iOS edition, i.e. iOS 10 is running on 87% Apple devices and iOS9 on 10% devices only.
7. Google Play Store, along with the third party stores is earns more revenue through consumer spend. While iOS is capable generating a great revenue single-handedly. By 2021, the Play Store revenue by consumer spend is projected to be 78 billion dollars while iOS will achieve 60 million dollar, as a standalone store.
8. 69% of digital media time is spent on mobile, wherein time with the apps takes up around 60% of the total time. This estimates that 7 in 10 digital media minutes are is spent on mobile.
9. By July 2017, the three most downloaded apps in PlayStore were Messenger (8.16m), Snapchat (4.48m), and Facebook (3.10m). While on iOS App Store, users downloaded Sarahah (3.88m), Messenger (2.57m), Snake Vs Block (2.42m) the most.
10. By the share of total time spent on mobile apps, the top three app publishers in US (May 2017) are Google (31%), Facebook (19%), and Apple (8%).
With such great numbers, apps for smartphones, tablets, and other mobile devices has captured attention of companies for branding, service rendering, and connecting with the potential customer. Consequently, mobile app development services for both Android and iOS are high in demand. We, at Daffodil extend our prowess in building apps that help businesses to stand out with enagaging UX, seamless performance, with the most advanced technology.