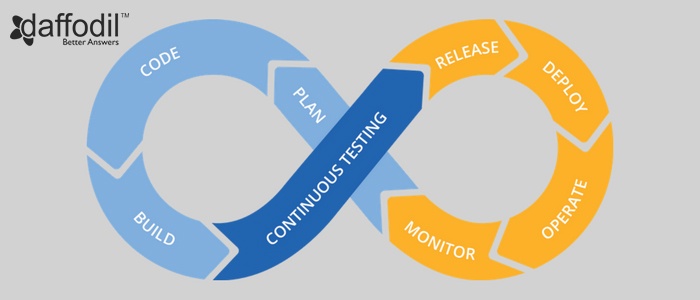 The collaboration of Agile and DevOps has invoked doors for an innovative and rapid software development model. While DevOps is often considered as an extension to Agile, one stream of development that hasn't seen much growth is Software Testing.
As software applications continue to enable businesses to create a competitive edge in the market, making a choice between speed or quality is no more option. For software delivery within deadlines, ensuring recovery, both the elements are equally imperative.
Now when the organizations have the power of Agile and DevOps in a matured frame, Continuous Integration (CI), Continuous Testing (CT), and Continuous Delivery (CD) have become the key components of software development, powered by speed and quality.
Of the three major components of DevOps service, Continuous Testing is one of the most challenging one. The infographic shared below gives a quick look at what is continuous testing, its importance, its elements, and cost involved.