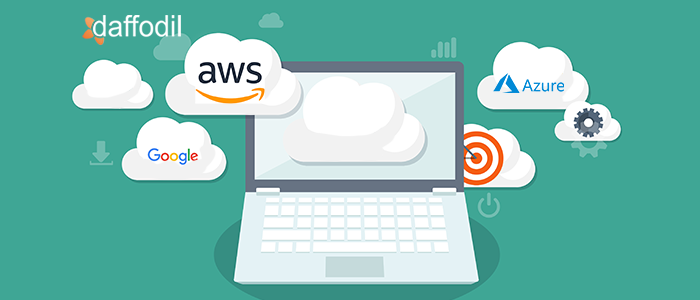 Public cloud services and their on-demand, scalable models are enabling organizations to achieve cost-efficiency and business continuity. With public cloud being the 'new normal', organizations are improving their digital transformation plans.
In fact, 70% of the organizations using cloud services today plan to increase their cloud spending, the aftermath of the disruption caused by the COVID-19 pandemic, according to Gartner.
If we go with numbers, the total global enterprise IT spending market is expected to grow from 9.1% in 2020 to 14.2$ in 2024. Cloud adoption, thus, is going to have a significant role in the post-COVID-19 world that has the focus on agility and digital dealings.
Now when cloud adoption is popular and wide-ranging, complexities in handling the resources, their cost, security, and compliances would certainly exist. And to cope with them, there are Cloud Management Platforms (CMPs).
What are Cloud Management Platforms and why are they important? What are some of the popular CMPs out there? Let's have a quick discussion about CMPs and associated factors.
What are Cloud Management Platforms?


Cloud Management Platforms (CPMs) is a suite of integrated software tools that enable an enterprise to monitor and control their cloud computing resources. CPMs can be used for public or private cloud deployments and primarily focuses on hybrid & multi-cloud models.
CPMs have varying sets of features. While some of them offer a set of tools to cover a wide set of services, others target niche industries or market verticals. Some of the prime services that CPMs offer include service management requests, cost management & resource optimization, backup & recovery, inventory & classification, security & compliance, cloud migration, etc. CMPs are available as an on-premise application or in a Software-as-a-Service model.
Why would an Enterprise Need a CMP?


An enterprise might be running a multi-cloud environment, having all services in place, and getting required input. But still, they need a cloud management platform. Why?
The need to have a CMP varies from enterprise to enterprise. Here are some of the common problems for which enterprises usually need a CMP:
1. Cloud Automation
When multi-cloud services are deployed, automation is the key to maintain a balance between all the services. When cloud automation is applied, it reduces the manual work associated with workload management. Automation ultimately improves efficiency, accelerates the speed of deployment, and reduces chances of human error that can bring down an application. CMPs help in the orchestration of services thereby helping to automated processes, workloads, and manage services.
2. Manage Security
These days, cloud attacks are less destructive than on-premise attacks. During a local attack, the entire infrastructure gets affected while in the case of cloud attacks, only a single or a few services are misconfigured.
Nonetheless, that doesn't mean that cloud services are safe. When there are multiple services running from different managed cloud services, security becomes a concern. Configuration management, improved logging & access management, automated security updates are some of the ways cloud security system is maintained. With CMPs, maintaining cloud security becomes a standard process, which is automated and less prone to vulnerabilities.
3. Cost Management
The cost of cloud services can shoot up, if not managed well. That is why it is important to adopt short-term and long-term cost optimization strategies so as to keep the multi-cloud budgets in line. Right from choosing the right provider to the right services and resources, there is a lot to do with the cost management of cloud services. Cloud management platforms provide chargeback reports and forecast future reports to curb unnecessary costs.
4. Continuous Monitoring
Cloud monitoring involves practices that check for the workload and various parameters that are related to it. Monitoring helps in keeping a check on the significant vitals of the cloud account so that any abnormality is informed on time and informed actions are taken against it.
Once a Cloud Management Platform is deployed, it helps enterprises to manage and optimize various aspects related to cloud services. Therefore, if multi-cloud services are there, opting for CMPs is definitely a great idea.
Popular CMPs and How to get started with them?
As cloud technology becomes complex, organizations want simple solutions that reduce the intricacy involved with the infrastructure. Some of the popular CMP names in the market include IBM Cloud Orchestrator, Scalr, Red Hat CloudForms, CloudChekr, CloudBolt, etc.
Depending upon the scale of infrastructure, a cloud management platform can be selected. Either, a CMP with a toolset or a CMP giving a niche solution can be selected. However, if multi-cloud management is your concern, then our team of cloud experts can be the help you're looking for. Connect with them through our free consultation service and know the best practices to manage multi-cloud services.
Also, you can check our service offerings related to managed cloud services to know more about our expertise and experience in this domain.