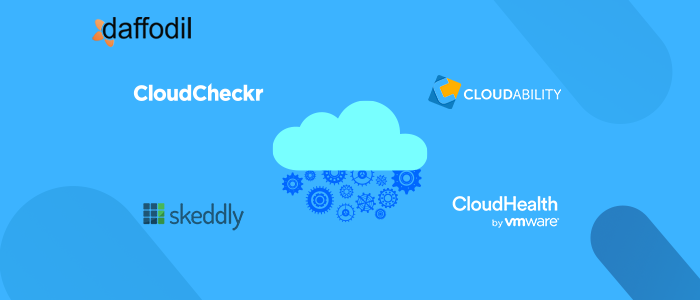 Enterprises are realizing the importance of cloud infrastructure, like never before. They are leveraging the best of all cloud providers to optimize cost, performance, monitoring, and disaster management. That is why multi-cloud platforms are a great hit amongst the IT team of enterprises (of all levels).
However, with multiple platforms comes a responsibility to smartly manage the resources, cost associated with them, and their efficiency. To simplify this job and to eliminate chances of human error, IT admins are automating these tasks with Cloud Management Platforms (CPMs).
Cloud Management Platforms (CMPs) are the tools that allow the IT administrators to monitor and optimize resources, data, and applications, existing in a cloud environment.
There are CPMs that could either help in managing a single cloud platform or some can even offer tools & products to manage multi-cloud environments. While there are a plethora of options out there, we have handpicked some of the most efficient options for you, which we usually use for our clients also. Let's check them out.
1. CloudCheckr
CloudCheckr helps businesses in managing and automating the cost as well as security of their public cloud environments. The platform transforms the data from public cloud services into actionable insights, which can further help in alerting, automating, and analyzing the cost of resources. It also ensures that the cloud environment is safe from vulnerabilities and misconfigurations. CloudCheckr offers more than 500 best practice checks so as to keep a track of cost, security, performance, and availability to optimize cloud investment.
Supported Platforms: AWS, Azure
2. Centilytics
Centilytics helps in managing multi-cloud infrastructure. The platform offers five different products that help IT administrators to manage a multi-cloud environment. There are products for cloud automation, cloud visibility, resource optimization & allocation, governance & reporting, and security & health optimization.
Supported Platforms: AWS, Azure, GCP
3. CloudHealth by VMware
CloudHealth enables businesses to analyze and manage cloud cost, security, usage, and governance. It creates dynamic multi-cloud reports and custom dashboards, enables monitoring of cloud spending, builds custom security policies across business units, etc. With this cloud management platform, the IT team can also optimize container environments such as Kubernetes, Amazon ECS, and Mesos.
Supported Platforms: AWS, GCP, Azure, Oracle, VMware
4. IBM Multicloud Manager
IBM Multicloud Manager helps enterprises to view and manage container technologies. It provides application-centric management (in respect to health, operations, deployments) and policy-based compliance across clouds & clusters. Apart from this, there is an option to set up predictive alert systems for automatic backup and disaster recovery.
Supported Platforms: Kubernetes
5. Datadog
This cloud management platform allows users to manage servers, apps, metrics, and teams, all through just one solution. What's interesting is that there is a dashboard, infrastructure, alerts, features for log management, machine learning, etc. For managing cloud infrastructure, it has got options for demand monitoring, supply monitoring, performance analytics, capacity analytics, etc.
Supported Platforms: AWS, GCP, Azure
6. Cloudability
Cloudability CPM enables IT, finance, and DevOps teams to collaboratively work to optimize cloud resources for cost, speed, and quality. It ingests the data including performance, usage, custom vendor pricing, and usage. This is then processed by the data analytics engine of the Clodability platform to provide granular insights on cloud costs.
Supported Platforms: AWS, Azure
7. Skeddly
Skeddly was the first automated scheduling service for AWS. Since 2011, it has expanded to work for multi-cloud platforms. Skeddly helps to manage cloud costs, schedule backups, and automate various IT tasks.
Supported Platforms: AWS, GCP, Azure
Do you know a cloud management platform that works amazingly well for your organization and deserves a listing here? Tell us about it in the comments below.