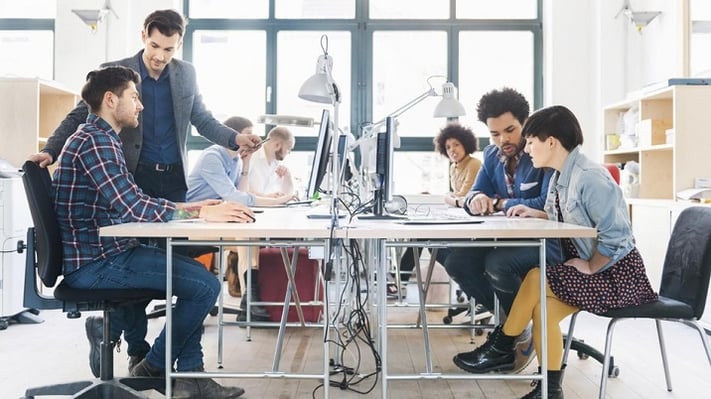 Starting a venture, pushing your product in the market or even selling corn dogs on stand requires efficient and quick work. Decisions should be made in a snap and any manner of redundancy would take you downhill very quickly. Daffodil has worked with enough startups to know that it is quintessential to make sure your offering stays valuable in terms of innovation, quality and convenience.
Certainly the ones who lead make the difference, the entrepreneurs and the founders, but a solid team is what makes the cookie crumble.
The talent you add to your roster helps in more ways than you can imagine. Sounds easy but trust me this is no cakewalk. Funds are limited to hire talent, and it is an onus to find the best fit to your mix. Here is where the tricky waters, known as 'Outsourcing', comes in like a revelation.
I said tricky because, good or bad, IT outsourcing breaks down to a few rudiments - they are remote resources, difficult to keep track 24x7, and NOT a part of your own company.
These are reasons enough to make anyone flee. But you would be surprised to know that many companies use outsourcing to fuel their business to an extent that outsourcing is now the nucleus of operation.
Here are 12 startups that have succeeded using this strategy to launch their highly-valued businesses:
Skype

If you are an internet user then Skype shouldn't be a name unknown to you. A team of Estonian developers helped Skype ramp up their team and take their business to the heights of success we see them prospering in today.
Slack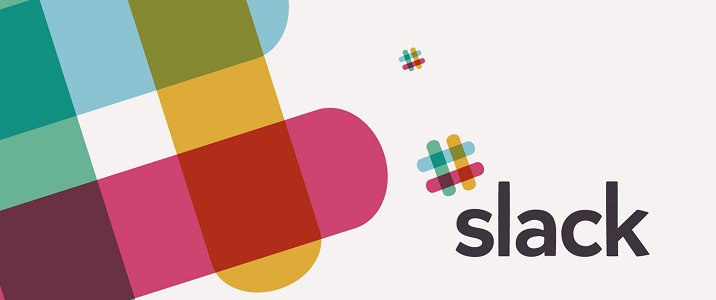 With a valuation of $3 billion, Slack is a startup exemplar that brings all your communication together at one place. In their early days, Slack was heavily relying on outsourcing to build its solution and in retrospect what a great decision that turned out to be.
Opera

Opera is the favoured web browser for quick web and mobile browsing. Opera has been dependant on outsourced developers in more than 25 locations to build and maintain its platform.
Klout

Klout digs out deep analytical reports to rank its users, according to online social presence. In the beginning Klout's official was only 40 member strong, when they began outsourcing and then never looked back.
Staff.com

Staff.com itself offers outsourced talent and freelancers for other companies, they ran this model themselves when they utilized an outsourced team to grow into a bankable organzation.
Fab

Fab was an ecommerce startup when it partnered with developers in India to generate funding. Their business immediately showed signs of growth and now Fab is valued at $1 billion.
Basecamp

Since Basecamps's launch, more than 16 million people have used it for personal projects and developing ideas. Basecamp has used the same model for outsourcing to establish itself into a technology leader.
MYSQL

Oracle, the creators of MySQL, has had profound belief in outsourcing. They have proved this by utilizing an outsourced staff for MySQL in various countries to boost operations in each location.
Github

Github is a developer's Shangri-La, a paradise for open source codes and browser. Github has continuously used developers who did their work from home or from other distant locations. Over 11 million people use GitHub now.
Cloudmunch

CloudMunch specializes in DevOps by providing a powerful full stack platform to continuously develop applications. They have employed an Indian outsourcing company to meet their development needs.
JPay

Outsourced developers have built JPay's tech and infrastructure. They have used developers China, Israel and India for development, engineering, quality check and maintenance. Their growth circumambulates around outsourcing.
Splunk

Splunk deals with voluminous amounts of data. To ensure a perfect synchrony they have used outsourcing agencies to find the right mix of talent that can help in rapid development of their infrastructure.
It is evident that outsourcing your technology and/or development projects is far from being a bad investment. The above success stories have paved the way for outsourcing companies to spawn and sprawl like weeds.
Being in this industry for more than 16 years, we know how to treat your project as our own and that is why we are the preferred technology partner of companies in more than 30 different locations.
Sharing by experience and crafting technology content is a healthy practice we follow so by subscribing to the blog you will gain access to high quality curated technology content right in your inbox.