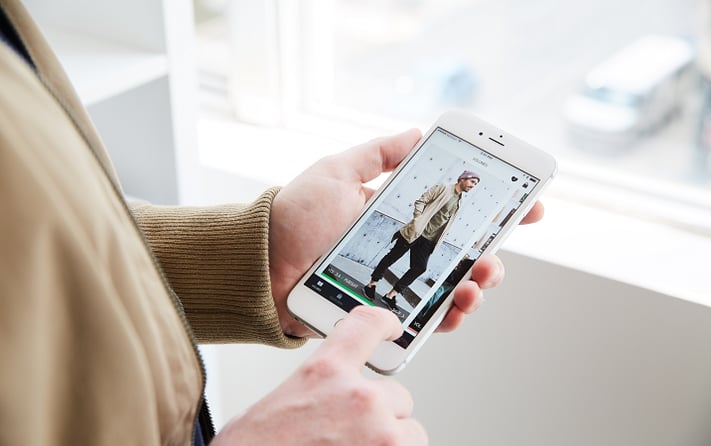 Fashion industry is going through a great phase of digital-centralization. From Ecommerce to social media, digitalization has highly improved the appeal in fashion by setting up visually appealing online stores, integrating payment gateways and offering efficient delivery of logistics.
A great example of this trend would be Roposo.com. The headline says 'share your style' which means technology has provided a platform where it's easy for fashion lovers to express and follow styles, follow trendsetters and find amazing products on the ultimate fashion destinations.
There are various tech tools available around providing services to fashion lovers such as:
# Real-time guidance on creating innovative outfits.
# Answers about current fashionable clothes and accessories
# Real-time recommendations and references.
# Getting in touch with fashion gurus to enhance styling.
Let us take our eyes on, how technology is facilitating fashion lovers.
M-Commerce: This is matter of no surprise that mobile commerce has changed the way retailers are dealing with the customers. Fashion apparel companies are now looking for web, mobile and cloud solution to provide mobile optimized shopping experience with complete virtual showrooms to their customers which will give them more and more customer acquisition and real- time feedback. With social media integration and personalized data-driven advertising, fashion retailers are rushing to develop a mobile experience that meets the demands of today's shoppers.
Big Data: This is the most important element which derives the decision making of any fashion company. Technology is able to provider meaning insights on shopping behavior, closets, posts followed, images posted and liked, number of times page visited etc. This is really helping companies to plan their strategies and offer more personalized solutions.
Virtual search to find and test similar products: Many fashion and apparel brands are using this in their website and app which includes size, color, shape and proportions where customers can find similar products for themselves. This is also advantageous because it involves a specific keyword search 'find something similar to me' which also proves fruitful in organic search and increase click rate of your item. Increase in ROI through this tech is influencing retailers to adopt this technology.
Personal Digital Stylist: Users are getting a digital stylist who can monitor the closet daily, and help improve his/her dressing and styling via recommendations, which will again lead to sale of your product. Integration of live chat tool has become a great strategy companies are using to attract customers.
Product management: Technology has changed the traditional way of managing inventory. It has eased the purchase and merchandising decisions of the businesses. A proper inventory movement system, cash on delivery system, shipping system and warehouse management system has become possible via technology solutions such as web or app development.
The fusion of technology and fashion has come as boon for fashion lovers which is profoundly amazing and transformative.
Technology has turned the entire fashion industry upside down – making all types of fashion more accessible to a large spectrum of consumers.
For more such posts on fashion and technology subscribe to our blog.