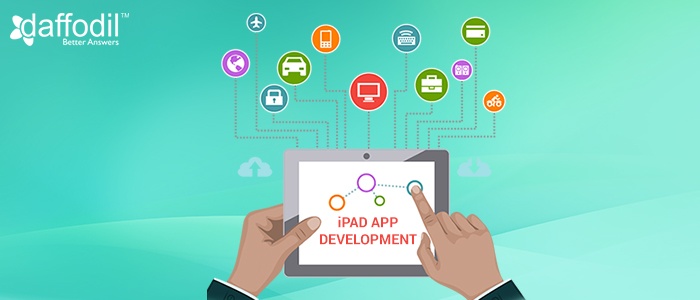 By 2018, the number of iPad users in the US is forecasted to reach 80.9 billion, suggests a study. Such high numbers vividly justify the increased call for iPad app development in the recent past.
The Apple App Store has over 1 million native apps for tablet devices. This certainly evince the fact that businesses are leaving no stone unturned to reach the potential customers and users via mobile devices (alongside smartphone and wearables).
These details bring us close to the reasons as why iPad app development outsourcing is the trending topic of current times. And what's gaining more attention in this context is India being the first choice for developing the iPad apps. In the later segment, we will figure out the grounds that are making businesses hold their interest in India, when it comes to Apple iPad app development.
1. India is a Sea of Skilled Resources
"If we stopped hiring engineers from India then there would be another Microsoft in India." believes Bill Gates, co-founder of Microsoft. American tech icon, IBM employees more Indians than Americans. A study suggests that 36% of scientist at NASA are Indians.
These are a few facts that supports credibility of Indians in IT and engineering domain. With absolute programming skillset and logical thinking, outsourcing iPad app development to India is definitely the best idea for any business.
2. Developer's Community in India is Huge
After United States, India owns the largest community of developers. And it is believed that it is going to reach 4 million by 2018, which will make India surpass US. Considering this, Apple has shared the plans of opening up a new iOS app Design and Development Accelerator in Bengaluru, India. This aims to provide specialized support for the local iOS developers. This community of developers comprises of those hired by companies and those working as freelancers. Therefore, finding iPad app development companies in India is not a challenging job any more.
3. India is 10X Cheaper than US
This is one of the most obvious reasons why India is the first choice for outsourcing IT services. On an average, if an app takes 7-8 weeks for development, it roughly costs $48,000, which is 10x more than what's being charged in India. This significant difference in pricing model drives businesses and individuals across the world to hire Indian developers.
India offers the most efficient development model when it comes to iPad app development cost and thus is considered to be the foremost choice for hiring programmers for the same.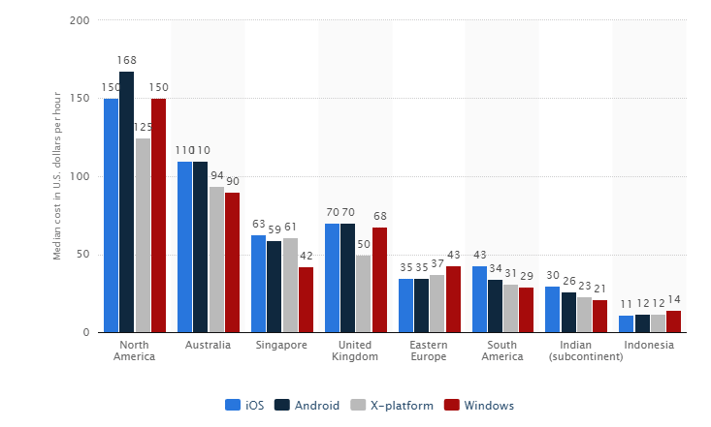 4. Government Policies are Flexible in India
Outsourcing has been a major source of revenue for Indian government and thus it permits 100% Foreign Direct Investment (FDI). The Indian IT is enlisted under the IT Act 2000, which is the largest invested domain in the country. Considering this, India can be counted as the best space for outsourcing IT services, including iPad app development.
5. Varying Time Zone is an Advantage
The Indian time zone varies widely with those of other countries. Thus, there is an opportunity to complete and deliver the project on or earlier than the expected time. For example: A project requirement sent to India by the end of the day in the US is completed during the daytime in India. This consequently leads to enhanced productivity, reporting project status regularly, and gives time to focus on more relevant tasks.
ALSO READ: Outsourcing IT Services: A Company VS Freelancer
Due to plethora of options available, shortlisting your iPad app development partner in India is a bit difficult. You can opt for reputed app development firms like Daffodil or refer to aggregator websites like Clutch, Good Firms etc. to make an informed decision.