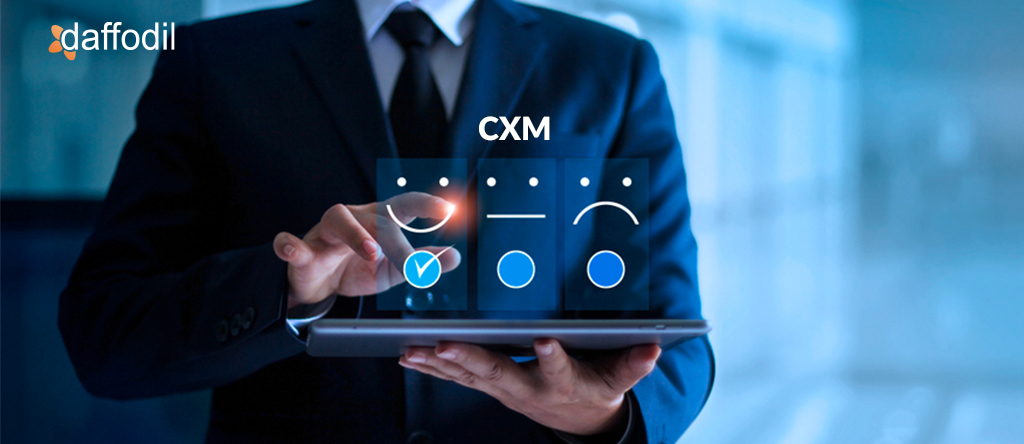 Customer experience is a core focus area for businesses today. The perception of your brand or organization is an essential differentiator to achieving ideal outcomes in today's customer-centric business landscape. Accordingly, only with Customer Relationship Management (CRM) software that ensures efficient Customer Experience Management (CXM) can you build a brand or enterprise holistically.
There are immense volumes of data generated 24/7 from customers interacting with your brand, your organization's website, or your product that must be examined. How you plan your brand engagements must be based on learnings derived from this data if the end goal is to make positive improvements. So, in this article, we intend on deciphering what CRM-based customer experience management is and what goes on under the hood of some of the leading CXM tools in the market.
What is Customer Experience Management?
Customer Experience Management referred to as CXM or CEM is an assortment of methodologies that are implemented to nurture the relationship that a customer develops with a brand, organization, or product. While most CRM platforms predominantly handle the conversion of prospects into customers, CXM tools, which are often integrated into these platforms, are more holistic in their approach.
CXM strategies involve the manipulation of qualitative customer data and associated metrics. The customer experience journey is carefully compartmentalized into several critical touchpoints and initiatives are devised for engaging the customer in the particular touchpoint's context. The CXM-driven marketing strategies focus on streamlining the experience, engagement, and overall satisfaction.
Interlinking CRM and CXM Systems
By driving collaboration between Customer Relationship Management (CRM) and CXM platforms and systems, you can gain deeper insights into your customers' experiences. Any aspirational brand or enterprise with its eyes set on becoming an industry leader must provide customer-centric services and product offerings. CXM provides the actionable insights necessary to build experiences to ensure effective customer engagement.
According to Sprinklr's research, about 2.5 quintillion bytes of consumer data are generated daily on channels that enterprises do not have a direct hold or control over. The customers' engagement with the brand through these channels reveals highly valuable insights into what motivates them and their future expectations from the brand.
Some of the core capabilities of CXM that empower a brand or enterprise are the following:
Connected Customer Data: CXM software tools enable sales and marketing teams to connect unstructured data from several customer channels to the Customer Data Platform (CDP). These external channels such as social media platforms, blogs, forums, etc. often tend to generate unsolicited, real-time social data. For building airtight social intelligence based on customer activity, CXM platforms develop end-to-end customer data that can be integrated into marketing, care processes, and product development.
Value-Based Investment Advice: Enterprises are equipped to plan investments for customer care strategies if they can extract valuable engagement insights from customer interactions on external channels. Based on these insights, enterprises can anticipate customer behavior and respond faster with impactful initiatives. Customer needs are placed at the core of investment plans by observing real-time impact analytics.
Listening With AI: Some of the leading CXM tools out there are powered by AI engines that help capture customer feedback at scale when required. Gaining an understanding of feedback on your product offerings and online presence is necessary to identify critical market trends. These insights on customer feedback are combined with information about competitors' market moves, also gathered by the AI engines. A combination of this information leads to opportunities to capitalize on immediate customer needs more effectively.
Risk Reduction: Staying current in terms of trending events related to your enterprise vertical and the kind of products you offer can help prepare for potential brand crises. CXM tools applied at the right touch points in the customer journey map equip the organization to make proactive, well-informed branding decisions. However, the scope of these decisions should not stay limited to your owned media channels, but venture out to a varied range of external touch points as well.
Unified Social Engagement: All the enablements for social engagement can be enabled with CXM. This can be done for the customers across channels, namely, corporate governance, listening to external channels like social media, compliance, sandbox testing, and so on. You can ensure exponential growth of customer data on dozens of channels to meet the rising demands of customers.
How the CXM Process Works
The process of setting up customer journey listening is walked through by the CXM platform. It covers the steps involved in compiling the necessary data, building the case in CXM, and linking all your customer data forms to the CXM. The following are all the steps involved:
For any workflow you want to construct in CXM, your team has to map its business process. The initial process map you create guides the development and documentation of your CXM workflow.
The team then creates a workbook to aid in idea organization and the workflow creation process. It helps speed up the process of configuration of your CXM workflow.
Build your workflow with a basis in all other initialization steps, such as identifying the customer status and identifying the actions or transitions. Following this, you can also carry out the optional step of defining CXM emails, the rules, the customer feedback forms, and the overall process before it is implemented.
Set up the CXM case type and attach the necessary forms that will help you listen to customer feedback via email.
As soon as a form is submitted, a case is opened and an email containing the URL for the next form is sent. Each successive form has the ability to import data from the CXM case, alter data there, and change the case's state.
As a conclusion to this process, each CXM case must have a final status. There should be no perpetually open cases.
Next come the approval levels, which can be linear, non-linear optional, and mandatory approval levels for multiple approvers in the hierarchy. At a specific customer status, multiple approvals are requested, and all responses are necessary in order to move forward.
ALSO READ: How is Salesforce Used for Marketing Automation?
Maximize Customer-Centric CRM Strategies With Better CXM
With the right CXM tools, you can ensure that every consumer conversation across several digital channels is on-time, on-brand, and relevant for any brand or enterprise. An ideal CXM strategy will help you create customer journeys that are easier, quicker, safer, and more affordable. If you are looking for an effective CRM implementation that ensures streamlined CXM, you can learn about Daffodil's Salesforce Development Services.