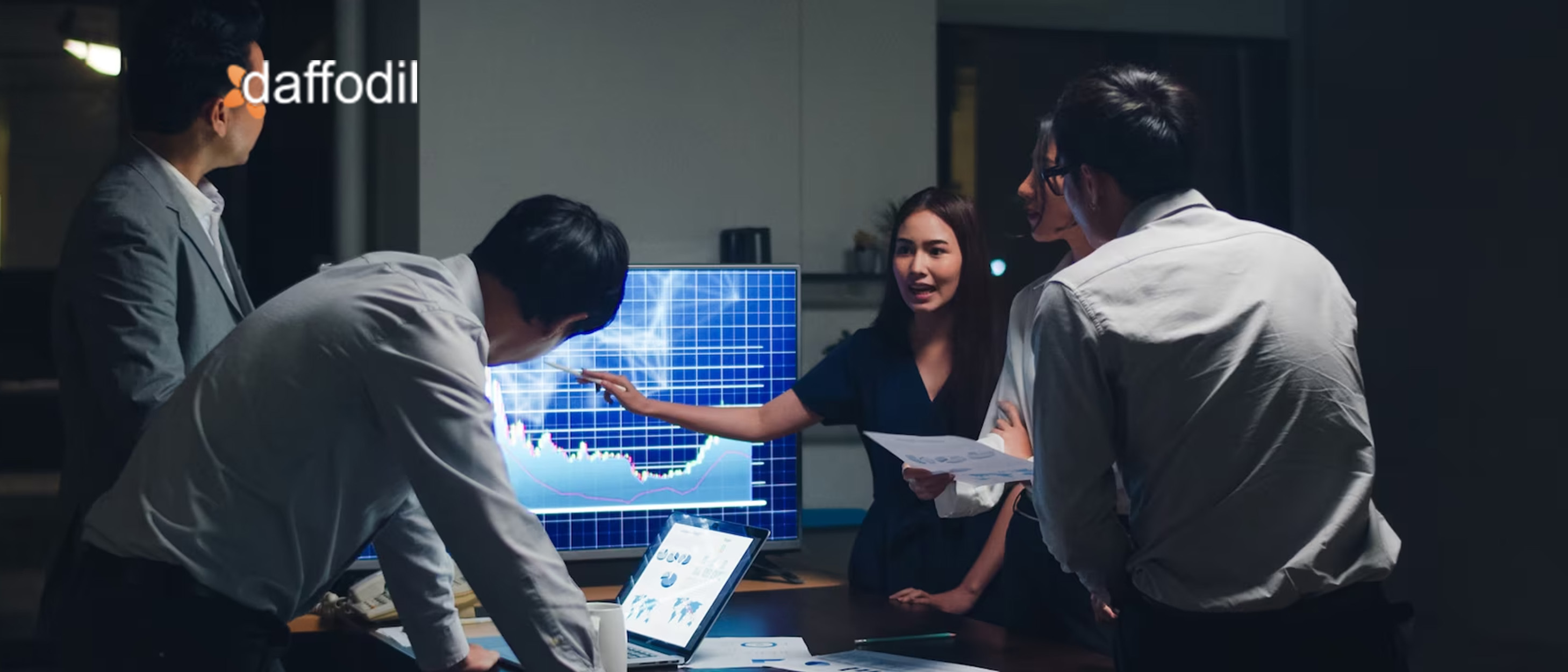 Every organization seeking to boost its business revenue needs a highly dependable and well-informed sales team. To maximize its potential, the sales team needs access to holistic and accurate customer data with considerable hygiene to rationalize account planning and increase Return on Investment (ROI). Simply put, a robust strategy for enriching the organization's Customer Relationship Management (CRM) data must be in place.
Without a data enrichment strategy, there is limited scope for improvement in the sales team's outcomes or business decision-making. A long-term plan defining the collection, sharing, usage, and storage of CRM data helps organizations maintain their profitability, while progressively elevating their customer acquisition rate.
But, how do B2B decision-makers ensure that their data strategy proves effective for sales enablement? We attempt to decipher what goes into building a foolproof sales strategy by leveraging the insights from data management Key Performance Indicators (KPI).
What is Data Strategy?
Data strategy is a methodology that is dynamically implemented through the acquisition, structuring, delivery, and stewardship of an organization and its customer's data. It consequently improves the organization's KPIs, sales performance, and bottom line.
The development of a data strategy roadmap is meant to aid the sales team to achieve business objectives. Sales campaigns that arise from a well-formulated data strategy provide organizations with a competitive edge in their respective market.
Only a well-documented sales data strategy can allow an organization to transform its sales data into an actionable asset. Proactive sales executives should ideally adopt this strategy, collaborating with operations and IT teams to effectively implement it.
Why do you need a Data Strategy?
An insightful data strategy leads to far more clarity on quantitative and qualitative aspects of sales that help lay down customer acquisition criteria. Following data-driven sales outcomes help define the organizational need for data strategy:
Targeted Sales Team Efforts
Leveraging enriched customer data, salespeople investigate prospective clients before speaking with the most qualified ones. This enables sales teams to gauge each prospect's level of interest and ascertain whether or not they are an appropriate client without wasting any additional effort. Businesses must decide how much money to spend on sales in reaction to shifting consumer preferences, rival activity, and internal efforts.
High-Performance Through Sales KPIs
The right data strategy can help enhance the performance of the sales representatives and the overall sales cycle. Performance can be enhanced by focusing on various metrics such as:
Sales by time period,
Customer acquisition cost,
Market penetration,
Product performance,
Average cost per lead, and so on.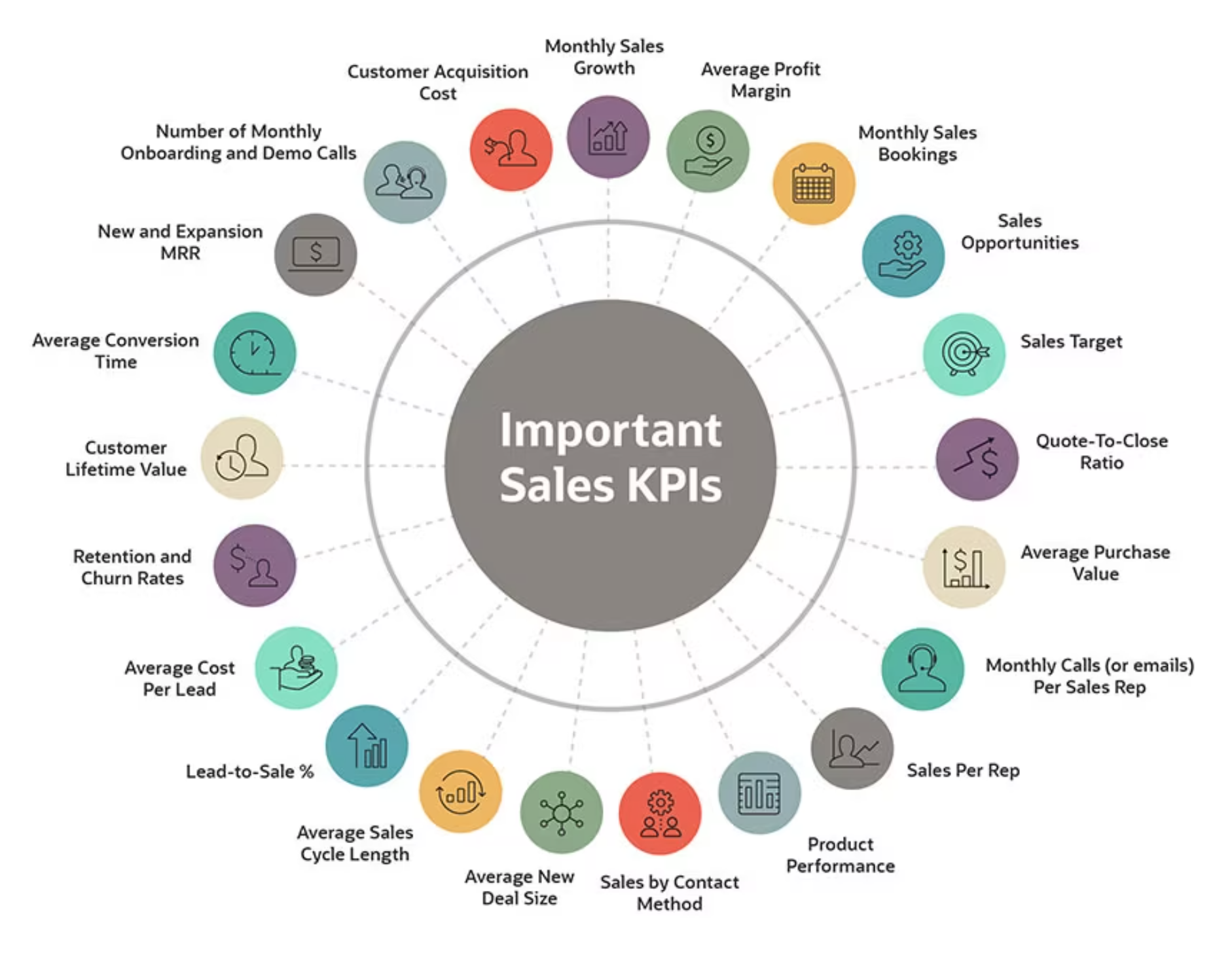 Organizations must accept responsibility for how they handle personal customer data and how they adhere to various regulations in the sales journey. Sales representatives are provided with all the knowledge, resources, and training they require to achieve and hit quotas as a way of preparing them for success. Data-driven sales strategies ensure that sales teams learn to maintain ownership and accountability throughout the sales journey.
Every step of the sales process must be well thought out, recorded in a structured manner, and should be able to be represented in a detailed fashion. This can only be ensured if the sales pipeline has underlying robust data strategies so that they ultimately help drive business decisions in the right direction. Accurate data enables sales efforts to have a tangible and direct impact on business outcomes that arise from those decisions.
Challenges of Maintaining High-Quality Data
If a business utilizes low-quality data it shows up in adverse ways in the sales workflow. The impact of bad data on the business is apparent when operational costs get inflated, revenue losses start piling up, and a nearly irrecoverable financial decline takes place. While the consequences of bad data are detrimental, the process of improving data quality poses challenges of its own, such as the following:
Ambiguity

: Obscure entries can often enter organizational data warehouses and data lakes, which are unaccounted for. Spelling mistakes can go unnoticed, formatting difficulties can occur, and column heads might be deceptive. This unclear data might cause a number of problems for reporting and analytics. You can reduce ambiguity by locating problems as soon as they appear by continuously monitoring them with auto-generated rules.





High Data Volume

: High data volume, huge files, and databases all contribute to worsening data quality problems. The proper storage of these enormous volumes of data is one of the most urgent problems for businesses. The majority of the information is unstructured and is derived from text files, movies, audio, and other sources.





Lead Time Lags

: Issues with bad data quality can lead to inadequate experiences for customers when the data is being reorganized or cleaned. While data stewards spend time updating and assuring the quality of data, customers interacting with the business's products or services face data downtime which can impact the operational lead time of customer acquisition.





Human Error

: Formatting inconsistencies, typos, misplaced alphanumerics, missing fields, and linguistic and grammatical inaccuracies can all arise from manually entered data. Third-party AI-based platforms that utilize advanced algorithms for data consolidations should be leveraged for data entry and management instead of human input.





Limited Know-How

: An issue that rears its ugly head in the data quality management process is that of knowledge and skill gaps in data enrichment service facilitators. Those involved with data stewardship can aggravate data quality if they do not possess the necessary know-how for facilitating good data enrichment practices.
How to Create a Foolproof Data Strategy for Sales Enablement
With rapid advancements in the digital delivery of goods and services by businesses and associated sales and marketing efforts, a data-driven approach has become all the more necessary. If businesses wish to stay competitive and profitable driven by their sales teams' efforts, they need to find better strategies for customer acquisition by leveraging high-quality data.
But how should they go about implementing data-driven strategies for sales enablement? Here are the steps they should follow to make this possible:
1) Include all Stakeholders in your Plan:
The inclusion of all those who will be affected by your sales plan is a highly effective way to identify potential risks in your data strategy and also to build long-term trust. So you need to create a potent stakeholder engagement strategy after first identifying who their stakeholders really are.
An important component of stakeholder engagement is the careful alignment of all stakeholders towards the same end goal, which is maximizing the potential of the sales strategy. This also includes building secure workspaces for this type of engagement, frequent questionnaires and surveys, stakeholder evaluations, and collaboration across dedicated platforms.
2) Establish a Clear Data Structure:
Businesses need to analyze information about successful sales operations but to do so they must structure it first. In order for businesses to make improvements to entice potential customers who might decide to do business elsewhere, sales teams need to understand why a transaction occurred while also reviewing information regarding lost sales.
As per Harvard Business Review's cross-industry studies, on average, less than half of an organization's structured data is actively used in making decisions—and less than 1% of its unstructured data is analyzed or used at all.
Finding patterns is the single most crucial step after organizing, gathering, and analyzing sales data. Once you recognize a pattern, you must ascertain why this pattern arises in the aggregated and structured data and this helps further design strategies to structure aggregated data.
3) Collect and Maintain High-Quality Data
Ensuring that the sales data you have collected is of the utmost quality involves facilitating the completeness and consistency of the data, its validity, accuracy, as well as its timeliness. As poor data leads to extreme wastage of sales and marketing budgets due to the inaccurate targeting of campaigns and so on, the quality of data can make or break the sales team's goals.
A good rule of thumb for enhancing the relevance of your sales campaigns is to define your Ideal Customer Profile (ICP). The next step is to identify the ICP's data points and enhance data accuracy by as much as possible, basing your data quality metrics on these data points.
Additionally, you must centralize your data operations, providing a unified view for your stakeholders. With continuous collaboration and exchange of insights about data quality, the resultant customer experience improves leading to increased business revenue.
4) Refine Sales Strategies based on Data Segments
Data segmentation involves breaking down account-related information based on various factors and classifying it into distinct groups in order to make it more useful for marketing and sales initiatives. Basically, the motive behind segmenting sales data is to implement sales campaigns targeted at the right customers, with the right messaging, in a timely manner across the appropriate channels.
Grouping of customers or prospects can be done based on common demographic characteristics, recency, frequency, and their particular buying behavior. This enables targeted marketing and sales campaigns that are bound to attract their attention for better customer acquisition possibilities.
5) Define SMART KPIs
The acronym SMART KPIs refers to Key Performance Indicators (KPI) which are 'Smart, Measurable, Attainable, Relevant, and Time-bound'. Developing a data strategy based on SMART KPIs can help with better goal-setting for your sales and marketing efforts with precise and detailed scoring for those efforts.
They help cover every aspect of your business, and the product or service that you wish to sell or market so that the holistic growth of these entities can be ensured. As the steps of your sales campaigns are implemented, SMART KPIs help measure the progress toward your business goals.
These metrics also enable sales teams to become flexible and adapt to market changes and help in the predictive analytics of business outcomes. They can identify opportunities better and model their efforts and campaigns accordingly. They can capitalize on the most up-to-date trends to solidify their market position.
6) Orchestrate a Clear Reporting Mechanism
Reporting mechanisms and tools are necessary for analyzing the sales process so as to provide you with an overview of where your efforts had tangible outcomes and where they did not. Sales reports with in-depth views of your customer's data and behaviors help you identify strengths and weaknesses in your sales campaign.
Optimization of sales efforts becomes easier with better reporting mechanisms. The most pivotal KPIs such as sales revenue, market penetration, net sales, historic buyer behavior, etc. must all be included in the sales report for an all-encompassing view of the sales processes and their outcomes.
How Daffodil Software Helped a Leading US-based Company to Refine their Sales Strategy
The client maintains one of the top consumer interaction platforms in the world with headquarters in San Francisco. Daffodil Software assisted the customer with a data decay issue that led to ineffective sales strategies. By completing and updating records with additional data from various applications and data sources, content enrichment increased the overall data accuracy and quality. Over 5000 data records were reviewed daily by our data stewards, who approached the difficulties with an extensive data enrichment strategy:
1) Daffodil provided the consumer with access to a more thorough view of the organizational data through firmographics enrichment. Their target organizations were divided and categorized according to characteristics like firm size, market share, revenue, and more in order to gain deeper insights into the prospect lists to drive detailed sales campaigns.
3) Hierarchy management helped the client gain a better understanding of top-down relationships in their CRM data and also browse and filter through this information as required.
4) Over 40,000 duplicate copies of repeating data were removed from the client's records helping reduce wasted efforts and storage capacity requirements through deduplication.
5) Moreover, over 40,000 accounts were identified as being personal unofficial accounts or those that were mapped to projects having reached completion, deeming them of no further use. These accounts were sidelined to further enhance sales productivity as these were zero revenue generating accounts.
6) Close to 70,000 accounts contained no information for identification and so these were enriched with relevant information to create better quality opportunities to sell more.
As a result of Daffodil Software's Data Enrichment Services, the enriched data of the client had an accuracy rate of 95% across over 1 million accounts. Hence, the sales strategies arising from it were more intentional and yielded tangible results. Read about this case study, here.
ALSO READ: 7 Red Flags That Your CRM Data is Stale and How You Can Enrich It
Enrich Your CRM to Ensure Sales Strategies are Driven by Good Data
There are various approaches to enriching your CRM data using reliable internal and external data sources. For richer customer databases, Daffodil Software's Data Enrichment Services can enhance the relevance, quality, and effectiveness of your organization's data. When used for creating sales strategies, good CRM data can help your company extensively to build long-lasting customer relationships, grab a greater market share, and ultimately improve its bottom line. If you are looking for something along these lines, book a free consultation with us today.