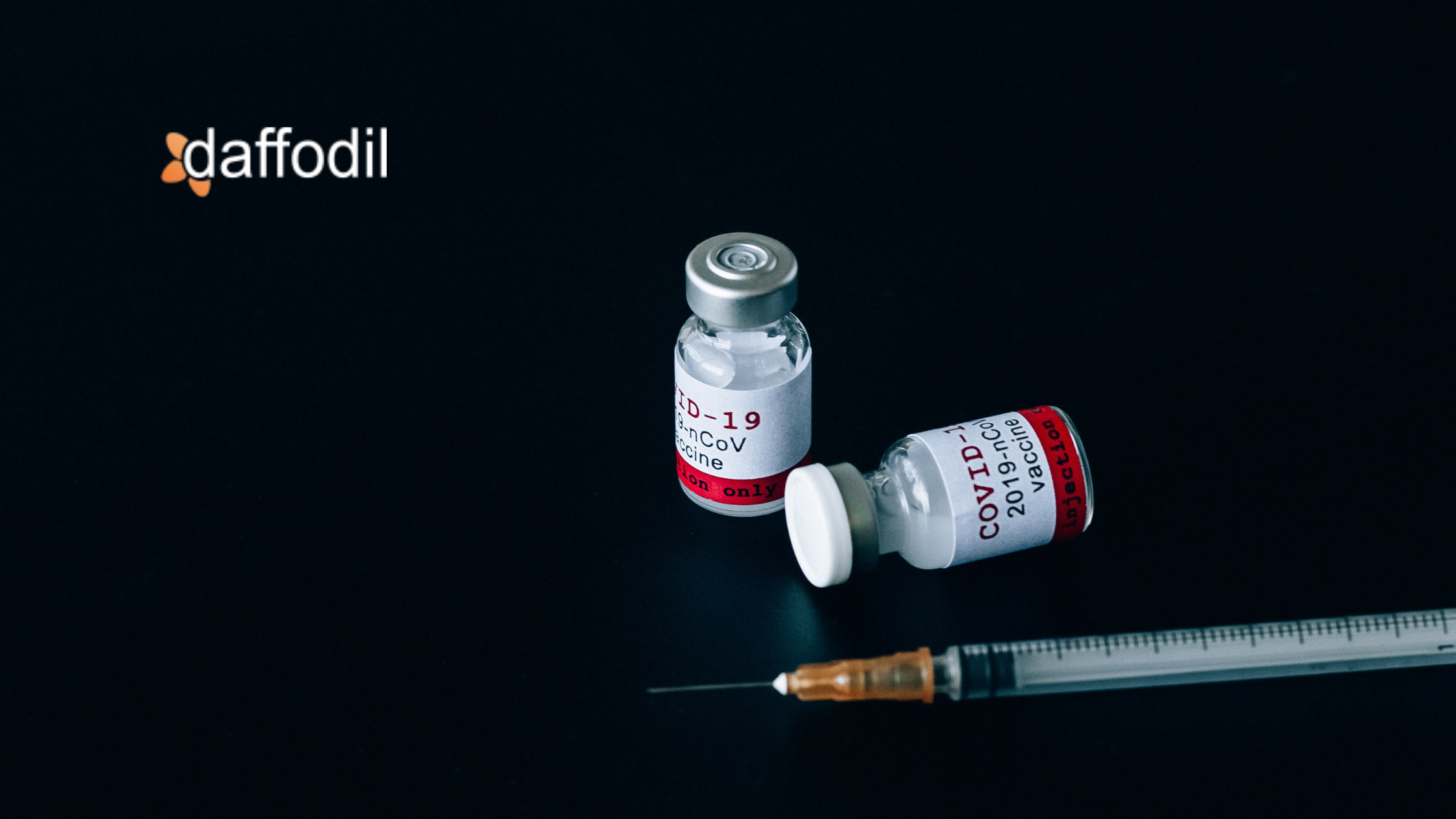 It was 31st December when WHO's Country Office in the People's Republic of China got the news from a media statement by Wuhan Municipal Health Commission, of a case of "viral pneumonia" in Wuhan, capital of Central China's Hubei province. What seemed to be a "viral pneumonia", after detailed studies were coined as a novel coronavirus, thus marking the inception of the COVID-19 pandemic.
Since then the COVID-19 pandemic has infected millions of people and many have fallen prey to its dreadful essence. It has been showing no clear signs of decline owing to its prevalent nature, prolonged incubation period, and shortage of stabilized treatment.
The Good News
In recent weeks, many pharmaceutical giants have announced COVID-19 vaccines with efficacy rates of more than 90%. As amazing as it sounds, its results are also highly impressive as not only for the vaccine's effectiveness but also the low time it takes to develop the vaccine. What was once a year-long process is now reduced to mere months.
As good as the news about the vaccine is, it begs the question "How do you get this vaccine in the hands of everyone across the globe? This will be the exceptional logistics challenge of 2021 making it the largest public health campaign ever attempted. Organizations, carriers, and logistics companies will become crucial agents in the delivery of the vaccine ensuring, as fast, precise, and effective distribution as possible.
The Catch
In an ideal scenario, the vaccine platform would have easy integration into devices designed to be supplied to them broadly, manufactured at an economical cost, and administered with the least surveillance. However, several vaccine formulations require consistent refrigeration. Hence, the prevalent need for a cold chain, which also makes its universal distribution and application logistically difficult, and in developing and under-developed countries with tropical climate nearly impossible. The largest challenge so far is the requirement of refrigerated transport for the vaccine. WHO also reported that 2.8 million vaccines were destroyed due to failure in the cold chain arrangement, and lower than 10% of countries met WHO recommendations for effective vaccine management practices.
The fundamental difference between the two vaccines, respectively from companies Moderna and Pfizer, is the precise conditions in which they must be stored. Studies show that for Modern's vaccine long-term storage, a temperature of minus 20 degrees Celsius is required but can be stored in a regular refrigerator (2-8 Celsius) for a month. Whereas Pfizer's vaccine requires a much colder temperature (i.e. minus 70 Celsius degrees) and can be stored up to five days in regular refrigeration. Thus making it critical for these vaccines to be stored in the proper condition to maintain their efficacy.
Depending on technology
The world learned an important lesson last year, "Digital solutions are most effective if deployed before the emergency starts". A modern-day digital solution will not only suppress the impact of "unexpected" but also will lay down the necessary groundwork for a streamlined delivery and distribution system of the vaccine.
Globally, governments struggled to deploy digital technology support to their pandemic response activities at every level. Learning from the previous encounters, organizations rushed to design and deploy COVID-19 apps for a port of entry screening, contact tracing, facility readiness assessment, and health worker education. Today, established technologies are being deployed to replace prevailing COVID-19 response systems which were developed in the latter months of 2020.
We have a tight window to put digital ecosystems in place for COVID-19 vaccine delivery in LMICs (lower- and middle-income countries).
Technology plays a vital part in the secure, reliable, and impartial distribution of the vaccine and strategic partnerships will enable us to achieve our goals and meet the challenges ahead.
Chain of custody
Tech companies are now developing global goods solutions which will enable the government to track and support all stakeholders before, during, and after the vaccination process while providing analytics to monitor the progress of vaccine delivery. The solution will provide direct digital support to healthcare providers supplying the vaccines (via apps), educate the people getting vaccinated (via messaging), educating the vaccine managers and supervisors (via dashboard and analytics), and community advocated (via apps or messaging). The solution is also set to capture adverse events and help manage the distribution of the vaccine in stages based on age, comorbidities and occupation.
These solutions being developed will focus on three key phases of vaccine delivery: screening, vaccination, & follow-up.
Screening

Impose qualifying protocols
Manage waitlist
Address vaccine hesitancy

Vaccination

Validate the completion of all dosage
Monitor adverse effects
Follow-ups and reminders

Follow-Up

Certification of vaccine
Continue the follow-ups to monitor adverse effects
Monitoring
With upcoming technologies such as Vaccination Registration and Administration Solution (VARS) which will enable compliant administration of the resident assessment, phased scheduling, and registration for vaccine distribution. It will help the healthcare providers keep track and report the immunization status through protected data exchange that abides by the industry standards such as Fast Healthcare Interoperability Resource (FHIR) and Health Level Seven (HL7). Pharmacies and healthcare providers can monitor and report on the effectiveness of a particular batch of vaccines and health administrators can easily review the achievement gained by the vaccine's deployment in a large population segment.
To ensure safe delivery, the U.S. government, pharmaceutical companies and logistics/delivery companies have had to work together to develop a network of monitoring devices and detection systems. Every particular box of the vaccine is equipped with a GPS beacon, a temperature monitoring device and a barcode. In any case, if the transportation carrying the vaccine gets deviated from the final destination or the vials get too hot or cold, the officials at the pharmaceutical companies and the government are instantly notified of the problem.
The supply chain assisting the distribution of the COVID-9 vaccine requires an efficient and agile module. Therefore, many logistics companies are readily deploying IoT-enabled tools for monitoring and maintaining the temperature of COVID-19 vaccine. These IoT-enabled devices help pharmaceutical companies monitor and measure the temperature during transportation and using the passive data loggers on the arrival of the vaccine. Through the data-driven IoT sensors which are Bluetooth enabled, companies can now focus on the blind spot within the supply chain mitigating the losses from theft, handoffs, retesting, product getting spoiled and compliance issues. The IoT software and services in the pharmaceutical industry are forecast to grow from US$420 million in 2015 to US$2.5 billion by 2020, at a CAGR of 42.7% from 2016 to 2020.
AI (Artificial intelligence) has the potential to bring new arsenal to efficient Covid vaccine delivery. There are various AI-enabled demand-forecasting tools that can help pharmaceutical companies foresee the shifts in demand and consumption, decreasing stockouts and wastage while conclusively increasing opportunities for immunization. Also, AI systems have the capability to give autonomous supply operation where the verdict about allocating materials and distributing products are being made, from active pharmaceutical ingredients shortage to temperature management.
Accurate and geo-specific forecasted analytics
Many companies are leveraging the power of the Cloud to provide customers with additional offerings to support vaccine management. Applying HL7 and FHIR to these offerings has enabled integration and interoperability with the prevailing system of record, A.I. to generate accurate and geo-specific predictive analytics. Hence creating robust, scalable, and dependable solutions for vaccination authorities around the world.
Birds' eye view
Companies are working on an end-to-end solution that helps stakeholders manufacture and distribute the process of the vaccine. Vaccine Management Solutions will enable supply chain visibility, patient-provider engagement, and Internet of Things (IoT) real-time monitoring of the vaccines. Technologies such as Vaccine Analytics Solutions is an integrated COVID-19 data and analytics tool aiding stakeholders in comprehending population and geography-specific vaccine uptake.
Another such technology under development is Vaccine Flow which utilizes pre-built templates to execute scalable solutions to quicken the mass distribution of the vaccine. Healthcare providers will be able to point out specific populations based on at-risk criteria to streamline the distribution of vaccines. Patients will have peace of mind and be able to head-off adverse reactions and self-monitor. However, the most vital capability offered by this technology would be the ability to monitor inventory levels as well as the temperature of the vaccine vials.
Collaboration is the Key
To successfully distribute the COVID-19 vaccine, airtight collaboration across partners and agencies will be the key to success. It is inevitable that the implementation of these technologies is delivered on time and customized to meet the needs of the governments across the globe and healthcare customers. Therefore new and upcoming technologies should integrate with existing systems of records to keep workflow changes and cost to a minimum.
Together we all look forward to helping our customers enfold the power of digital technology and innovation to deliver the COVID-19 vaccine effectively and safely.