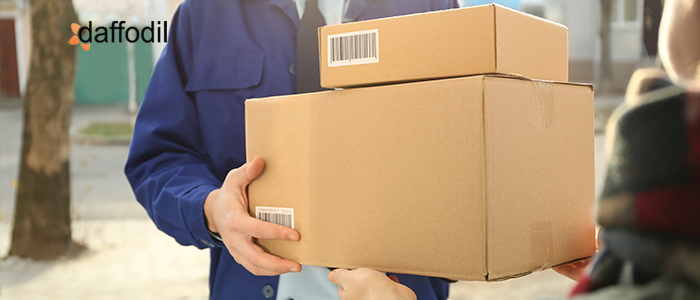 Since its launch in 2011, Postmates has been a great success, with currently serving more than 100 cities in the USA. Major brands such as Apple, Starbucks, and Mcdonalds have collaborated with this unique business model of delivering goods through a network of couriers.
Considering the benefits and demand of such on-demand delivery apps, we have analyzed the Postmates business model to figure out its revenue stream and unique selling points for you.
Postmates Timeline:
Postmates is an on-demand goods delivery service. The platform connects customers with local couriers who deliver anything from any store, restaurant, retail shop, or grocer. The urban logistics platform spans over 100 U.S. metropolitan areas across 24 states and fulfills over 7,000 deliveries everyday
Founded: 2011
Founder(s): Bastian Lehmann, Sean Plaice, Sam Street
Revenue: $1.2 Billon (2017 - Q1 of 2018)
Competitors: Doordash, Instacart, Delivery Hero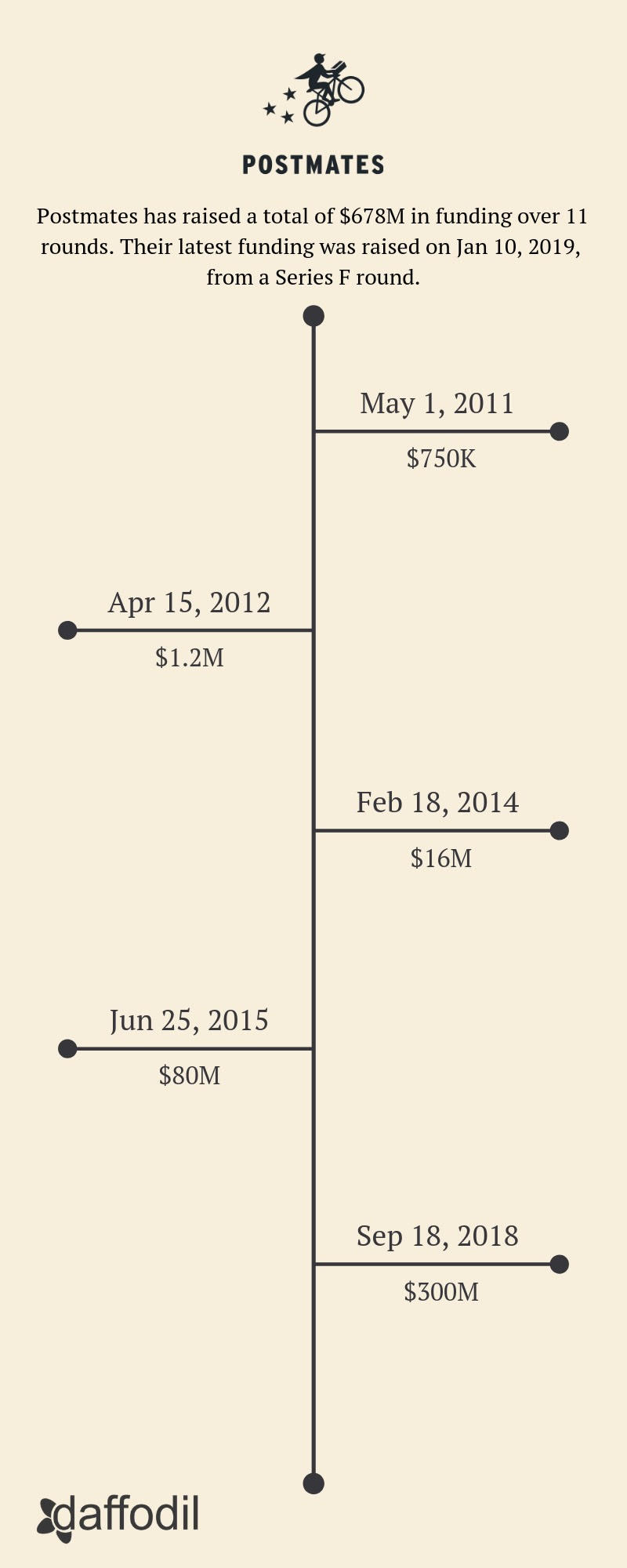 Postmates Business Model:
Hyperlocal on-demand models like Postmates work on a partnership model. Such businesses partner with local merchants for connecting customers with services within the vicinity. There are two types of services that Postmates offer its customers: Delivery and Pickup.
| | |
| --- | --- |
| Delivery | Pickup |
| Registered customers can order anything within the city and get it delivered at a nominal fee. | Postmates Pickup service allows customers to place an order and pick it up from the restaurants once the food is ready (customers are notified when the food is ready). |
The 3-tier customer segment of Postmates involves:
Customers: These are the end customers of Postmates platform (web and mobile app) who either make a delivery or pickup request.
Merchants: These are local merchants (restaurants, grocery, flowerists etc.) who partner with Postmates to have better exposure to products and services
Postmate: A Postmate is the delivery personnel (human courier) who partners with Postmates for product delivery.
What makes Postmates Sell?
Unlike many of the on-demand delivery models like Grubhub, Instacart, Delivery Hero, Blue Apon etc., Postmates sets itself apart in terms of scope of services. Postmates allow its customers to get anything delivered to their place, including food, grocery, or whatever one can think of a delivery service to bring right to their doorstep.
Postmates have a huge network of merchant partners (25,000+). This makes it easy for customers to find the most relevant service or product for themselves (and not just the food)
Postmates delivers everything within 1 hour. Minimum delivery fee for Postmates is $5, which may be lesser

How Postmates Work?
Here is a 5-step delivery model of Postmates, illustrating how it works:
1. Browse
Postmates have a network of local merchants enlisted on its platform. The customers can browse the stores and place an order for whatever items they want, using Postmates web or mobile app.
2. Pay
The order is said to be received once the customer pays for it. The customer does a cumulative payment, which includes the price for the product, delivery fee, and service fee to place the order.
3. Match
Once the payment is received, Postmates algorithm notifies the nearest stationed Postmate about the product to be bought, along with the delivery address. The Postmate then shops for the order and makes sure that the product is delivered within an hour.

4. Track
The Postmates app allows customers to track the order through real-time notification. The customers are notified whenever a Postmate reaches the shop to make the purchase. Moreover, customers can track a Postmate's location in real time, leading to the improved customer experience.
5. Deliver-Rate-Tip
The Postmates platform ensures delivery within an hour. Once an order an delivered, the customers can rate and tip the Postmate.
Sources of Revenue: How Postmates make Money?
Postmates make money from a number of sources, some of which include:
Delivery Fee: The Postmates platform allows its customers to order from both partnered as well as non-partnered merchants.

If the customers order from a partner merchant, then a delivery fee of $3.99 is charged.

If the customers order from the non-partnered merchant, then a delivery fee of $5.99–$9.99 is charged.
The delivery fee is shared in the ratio 4:1 with the Postmate and the company, wherein the company (i.e. Postmates) receive 20% of what's received.
Service Fee: The Postmates service fee is a variable percentage-based fee applied to the purchase price of the products that customers order. This fee (usually between 9% – 19.99%) is charged for smooth operations of the company.
Small Cart Fee: If a customer's order doesn't reach a minimum price, small cart fee of $1.99 is charged.
Surge (Blitz) Pricing: During peak times, delivery prices may surge (or blitz). Surge pricing creates a strong financial incentive for Postmates.
Postmates Unlimited: Postmates Unlimited is a subscription service. For $9.99 a month or $95.88 per year, members receive free delivery on orders from all merchants on the Postmates platform when the cart size is over $15.
Commissions: Commission is charged on the pre-tax amount of the total product sold. The commission rate is based on the contract signed between Postmates and its partner merchant. The commission is charged from partnered merchants only (while it is compensated from non-partnered merchants through high service fee paid by the customers).
Public API: Postmates has released its public API, which enables businesses to integrate this on-demand delivery service into their app. Such partnerships bring in extra revenue for Postmates.
Building an App like Postmates:
Do you have a similar idea of an on-demand delivery app? Or are you planning to create the next Postmates?
Set up a free 30-minutes consultation now with our on-demand app development experts, who will guide you with the right technology, business model, development cycle and cost, to turn your idea into a successful app.