eCommerce is turbulently rising industry, scaling the unscalable and capturing the uncapturable. The extent of this is so much that the entrepreneurs who foresaw this uprising are now being considered as one of the greatest minds in the world. Lauds, appreciations and credible hurrahs for those who made the 'm' in 'm-Commerce' stand out as 'magic'.
In awe of this magic, one tends to overlook the real essence. It is not always the skills of the magician, but the wand that leaves the audience wonderstruck. And in reference to eCommerce, the wand, or rather, wands are the technologies such as Magento, BigCommerce, Shopify etc.
And among these, the one that is truly shaping the eCommerce industry is Magento.
What do Ford, Lenovo, Olympus, Samsung and Nike have in common? All their websites are built on the Magento platform. In fact, 16% of the world's top 100K eCommerce sites are on Magento.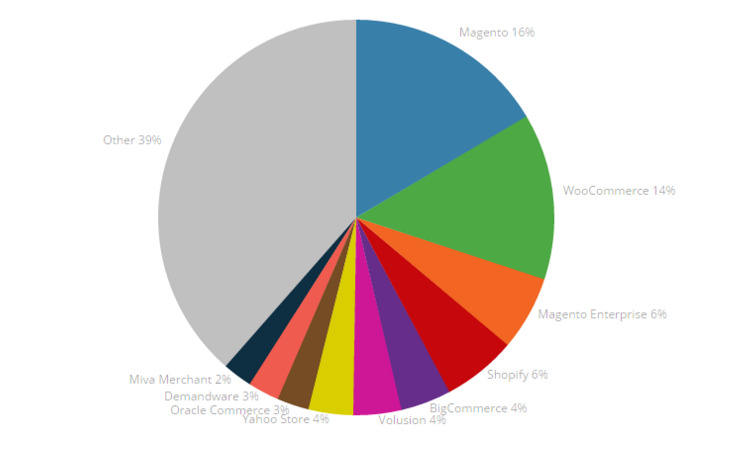 Given this plethora of choices, what makes Magento so special? Why is it such an overwhelming favorite of developers for building eCommerce sites?
One word. Mobile Apps!
Tailor-made For e-Commerce
Magento started life as a platform intended for e-commerce unlike Wordpress, Drupal or Joomla which are primarily content management platforms which also offer the option of e-commerce plugins.
The core features that Magento comes with makes mobile app development on it a real breeze and furthermore improves the ease of installing features such as user dashboards, customer segmentation, inventory management, advanced shipping, bundling of products, built-in cross sell and upsell capabilities etc.
Scalability without Boundaries
One of the main complaints from users of other e-commerce platforms is the incremental cost of the mobile app development that comes with every little feature that is added to the site. With Magento being open source, that issue is a complete non-issue. Add as many features as you want to your site, without spending a dime.
As you grow bigger and your store becomes more prolific, you start paying exponentially higher fees to your e-commerce platform provider. This is another area where you end up spending nothing on Magento and Magento based apps.
Easy To Integrate Third Party Apps
Magento's extensible API allows you to connect to any kind of app or plugin of your choice extremely easily. So be it payment gateways, web analytics or shipping and tracking; find the app of your choice and plug it into your Magento site and app within no time.
Modular And Customizable
E-commerce businesses come in different shapes and sizes. And so, mobiles apps that work for a fashion retailer may not work for a grocery seller. Similarly size and scale of operations, customer service requirements etc. pose different challenges in the mobile app development.
Magento is expected to be inherently highly customizable and modular. However, with the right coding, Magento becomes like putty in your hands to cast a wonderful mobile app.
Mobile Friendly
Having a mobile site and app has never been more pressing than now. The good news is that it's now real easy for to develop mobile friendly websites using the HTML5 capabilities of Magento. Magento gives your mobile site and mobile app audio visual and drag and drop capabilities, gesture based controls as well as image scaling for varying screen sizes.
SEO and ASO
We all know how important it is to make our websites as SEO friendly as possible which goes the same for our apps being ASO friendly. We also know the drudgery involved in optimizing every single aspect of each page on the site and app. This can be a bigger drag for large as they run into hundreds or thousands of pages.
Magento saves you the development trouble of creating optimized URLs, meta tags, descriptions, URL rewrites, site maps, navigation and category structures and more. Its source code comes with all of these features built right in, saving you a lot of trouble and time, while still ensuring that your sites and mobile app is search friendly.
If you are having any thoughts about Magento and its growth in recent times, here is a statistic to stir your thoughts:
Growth of Magento sites in Alexa Top 10K (2013-2015):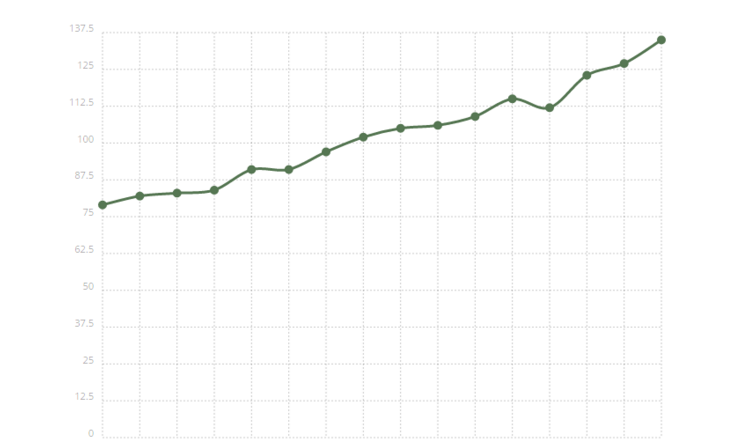 Migration to Magento from other e-commerce Portals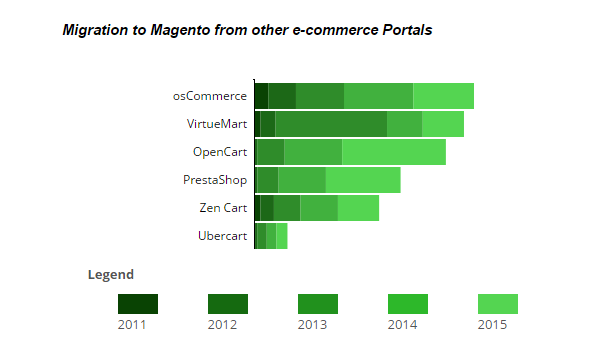 I hope you have a swell time reading this blog. For more of such posts around the technologies of web, mobile and cloud subscribe to our ever growing blog list and stay posted.