With rapid proliferation of smartphones, the mobile app industry has been thriving. Several new technology related trends in mobile apps have now come to the forefront. The developers are having many new technologies to work with for satisfying the demand for new kinds of services from the users. Here is a list of some of the key technological trends that the ace developers at Daffodil are focusing on:
Going to the Cloud
Cloud based technology is the next best thing for mobile application developers. With the expanding usage of multiple electronic devices, app developers are aiming to create universal apps that can be easily accessible on multiple devices. Mobile cloud applications are cost-effective, making them attractive for developers. It is also easier to design these apps using advanced languages such as HTML5 and CSS3. Cloud based storage systems are also being used for data security and for apps that require personal information. Cloud mobile computing is clearly the fastest developing trend.
Location Based Marketing & Beacon
Find a grocery store closest to you, find your college friends, find the closest food joint, track your jogging route—there is so much you can do with LBS enabled mobile apps. In fact, the easiest and quickest way to reach your target audience is location based marketing. Beacon technologies too are a fast growing trend in mobile app development. Beacons can help clients find their approximate location.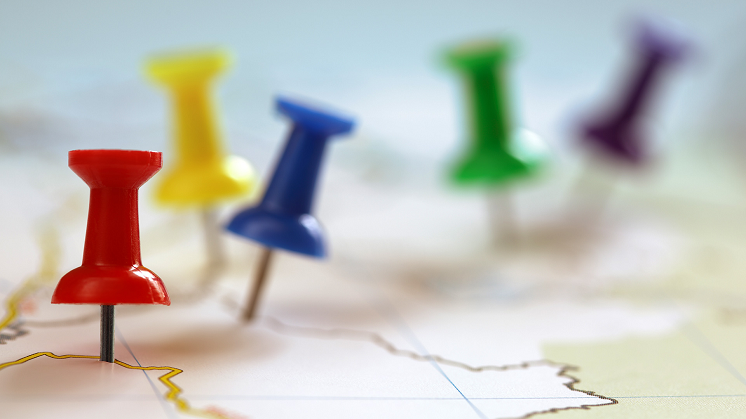 Businesses now have the opportunity to target local based consumers. Through beacon technology apps one can send contextual information to clients—information related to best deals, sales or promotions. Beacon can also be used for mobile payments and shopper analytics.
Internet of Things (IoT) & HTML5
IoT is a key focus area for mobile app developers, who are using the technology to enhance user experience by enabling their apps to provide accurate details about any object or objects. IoT is also being used to attract the right clients at the right place at the right time. We are expecting IoT to become a major trend for mobile apps in the times to come.
More and more developers are now focussing on hybrid apps, which can be used on multiple platforms. These apps are capable of enabling web developers to use the latest HTML5 and native apps to create the best possible outcomes. HTML5 apps are not only easier to develop but also easier to support and have the largest reach. They can be accessed across all mobile devices. HTML5 is clearly a trend which is here to stay.
Big Data Analytic
The expansion of mobile application development has lead to tough competition and the clients now expect their developers to create the kind of apps that will help them stay ahead of the competition. Big data analytics is proving to be the most efficient technology for incorporating a range of new features in the apps. With Big Data, the businesses can generate more information from the data that they possess. Also, as IoT expands, the role of Big Data is bound to get much bigger.
Wearable Tech
With major companies like Apple, Google, Sony and Samsung, developing their own feature filled wristwatches, the age of wearable technology is clearly before us. Wearable technology is not limited to health and fitness anymore, it expands to all areas of personal life and business. App developers have to put on thinking caps for implementing new ideas in apps, which will populate such devices. The developers at Daffodil are excited about the prospect of creating apps for Wearable Tech and few ideas are already under development.
Mobile app development has some serious competition with the 2015 trends pointing towards more user interaction and smart apps. The Internet of Things is going to expand to make our physical objects smart. Apps will have to cope with the things of IoT and please clients at the same time. This ever expanding world of mobile apps is here to stay and more and more people shift to other mobile devices apps will have to adapt to all forms of gadgets.