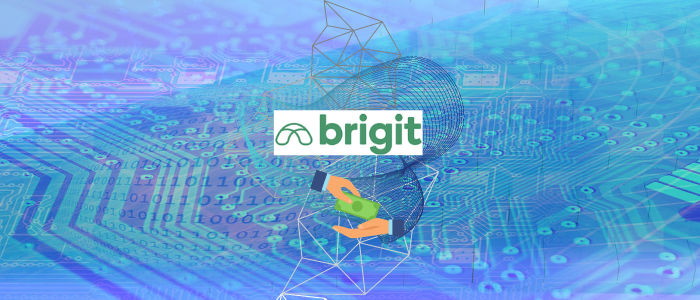 The modern tech-savvy consumer has a horde of on-demand utility services available directly on their smartphone. A natural byproduct of the market demand for such services is the app-based money lending app, Brigit. Brigit is a payday loan app on a mission to combat unfair loan lenders who trap borrowers in a vicious cycle of debt.
About one-third of the world's population lives paycheck to paycheck, barely making ends meet, as per some estimations. Because of the stress and overwhelm associated with this kind of life, several of these salaried individuals run the risk of getting conned by payday loan sharks who trap them with hefty overdraft fees.
In this article, we dive into the way Brigit works, its business model, how it makes money, as well as what it brings to improve the lives of salaried individuals. But first, let us understand what payday loans are.
What Are Payday Loans?
Payday loans are a type of short-term borrowing system disbursed on the basis of a guarantee of a finance charge. Repayment is ensured either through the borrower's personal check held for a future deposit. Another method is to grant the lender electronic access to the borrower's bank account.
A risky aspect of traditional payday loans involves the checks being held by the lender until the next payday. On the next payday, the loan amount and the finance charge, maturing over time, must be paid in one lump sum. The very business model of payday loans thrives on borrowers staying in debt. If borrowers can repay their loans on time, lenders cannot make a sizeable profit.
The Way Brigit's P2P App Works
The payday loans platform Brigit owes its very namesake to its mission to 'bridge' the gap between paychecks for its users. Brigit eliminates the need for financially vulnerable individuals to take out unfair loans through means of its paycheck advances and added features to limit the extent of overdraft fees.
The paycheck advance feature offers users the option to request a cash advance in case they are unable to furnish their repayment on time. Distinct from conventional banks, credit unions, and loan sharks, lending apps such as Brigit bring the lender and borrower on a level playing field via peer-to-peer (P2P) networks. These form the foundation of these apps. The workflow of the app goes as follows:
1. After the borrower signs up for the app, Brigit will connect to the borrower's bank account to verify and determine a future payment schedule.
2. While verifying the borrower's payment schedule, the app also measures their average salary that they can take home, i.e., their fixed salary component.
3. Once the app grabs an idea of how much exactly the borrowers earns on an hourly basis, it will track the amount of money that is actually credited to the borrower's account on a daily basis. It does this as a daily end-of-day reconciliation activity.
4. The borrower can either let Brigit track their earnings through their smartphone or they can upload their timesheet every month they intend to apply for loans.
5. The Brigit app allows the borrower to apply for an amount that they think is appropriate based on an integral algorithm that identifies the borrower's capability to pay back their loans on time.
6. When the paycheck gets credited into the borrower's account, a predetermined amount get debited towards repaying the loan.
7. The checking or salary account connected to the Brigit app must have a positive balance, at least three direct deposits from the employer and with an active history of at least 60 days.
8. Depending on the borrower's paycheck, they can qualify to get a payday advance of up to $250.
9. When the borrower appears to be in danger of overdrawing their account, the Brigit app automatically gets alerted and transfers a short-term loan amount.
Customer Success Story: Digital Transformation of UAE's Largest Bank through a customized Document Management System
Connecting Borrowers With Lenders
As borrowers and lenders are on a level playing field on the Brigit app, borrowers get to negotiate interest rates with confidence. Repayment terms and periods can also be negotiated at ease because of no deposit of collateral. These negotiations are far more flexible than conventional banking because consumers have more options to borrow money.
Lenders tend to be private individuals rather than credit outfits in most cases on the app. Occasionally there may be a business participating in the lending process as well. Brigit connects these lenders to the applicant borrowers but does not do any of the lending themselves. Borrowers can set up a direct deposit so that the lender's offered payday loan goes directly to their debit card or savings account.
Most payday lending apps function with the principle of immediate access to loan money. The repayment of cash advances can be completed directly from the borrower's bank account when the next paycheck arrives. The lending party is the one that makes the most profit from these transactions, off each individual's loan interest amount.
Brigit strives to ensure that the borrower can avoid overdrafts. This is done by automatically analyzing the borrower's checking account. Based on a naive algorithm, the lender advances you the cash if Brigit predicts that you are most likely to overdraft your account.
Business Model: How Brigit Makes Money
Brigit's business model does not solely rely on the repetitious application for its advances or the borrowing of large amounts as loans. On the other hand, when its member borrowers are better equipped to manage their earnings and expenditure and rely on Brigit less frequently, it works in Brigit's favor.
The company is constantly developing cash flow management tools for the benefit of payday loan borrowers. Brigit's sole source of revenue is a $10 monthly subscription fee. There are no hidden advance charges that are levied on every dollar and every transaction made on the app, only a one-time fee.
Borrowers get access to up to $250 at any given juncture in life, be it paying bills, getting an education, or celebrating a life event. Additionally, the borrowers can avail of free extensions in case they need access to funds for a longer period. Brigit can also underwrite loans to be equally beneficial for daily or hourly wage workers and gig workers based on a reliable pattern of income and expenditure.
Payday Lending Apps: Most Popular Application Of Fintech
There are several payday apps that offer cash advances and it can be tough to distinguish between them. However, Brigit stands itself apart by working harder to prevent its users from over-drafting their checking accounts than their opponents. If you are looking for a comprehensive FinTech solution to technologically upgrade your system, book a free consultation with us.