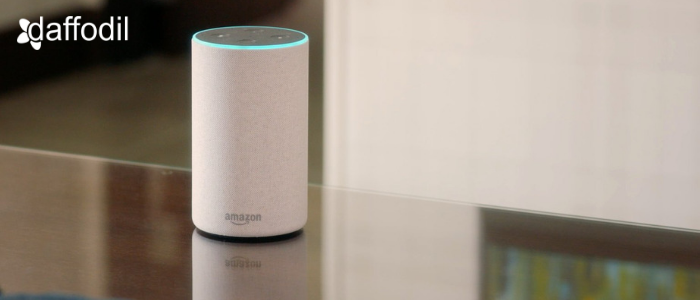 Hospitality experiences that are personalized and memorable are at the heart of hotels. With the launch of Alexa for the hospitality industry, it is possible to create immersive experiences that can delight the guests and also improve operations & team productivity within the hotel.
Through Alexa Skills, hotels can integrate Alexa with their existing amenities and services, thereby becoming a virtual concierge for the guests. From improving hotel services to enhancing the guest experience at hotels, Alexa is the new game changer in hospitality industry. Here is how the introduction of Alexa can help in measuring important hotel KPIs.
4 Hotel KPIs that are Impacted by Alexa
1. Direct Revenue Ratio (DRR):
This metric measures the online revenue that's coming directly, rather than third-party channels. For profitability, it imperative to have 40% of the revenue coming through the official website or booking engine of the hotel.
Guests, when book required services through Alexa can help hotels to calculate the revenue that's coming directly. These statistics contribute to the Direct Revenue Ratio KPI and also allow guests to book services, customized by hotels for them.
2. Net Promoter Score (NPS):
Net Promoter Score gives an estimate of a guest's tendency to recommend a hotel or hospitality location to a friend. It is an assessment of a guest's contentment during the stay. NPS is calculated through post-stay surveys, event feedback received during the stay, or through a single memorable interaction.
When guests are served with voice UI to avail hotel services, check nearby restaurants, manage activities within the room etc., their experience (powered by convenience) can improve NPS of a hotel. Unique experiences make guests share them with their colleagues or friends, thereby creating a profitable situation for hospitality businesses.
3. Sentiment Scores:
This metric is the outcome of the aggregated online analysis. It indicates a guest's overall experience during the stay and hotel's efforts in delivering it.
Any exceptional experience that Alexa successfully offer the guests can help in improving the sentiment scores. When guests have an exceptional stay at a hotel, they tend to record it and share on online platforms (such as social media) to spread the word of mouth. Positive reviews online help hoteliers to attract new customers and improve their reputation as well.
4. Total Revenue Per Available Room (TRevPar):
This metric is an evaluation of overall net revenue across the hotel over the number of available rooms. With Alexa skills, guests are encouraged to avail the services offered by hotels and when this happens, the overall revenue coming from hotel rooms automatically increases. This, as a consequence highly affects the TRevPar KPI of the hotel.
Planning to have Alexa-Powered Rooms in your Hotel?
A number of popular hotels such as Marriott Hotels, Wynn Hotels, Pacifica Hotel are experimenting with Amazon Alexa to enhance the guest experience and optimize their services. Considering the benefits that a voice-powered interface can offer your guests; if you too wish to implement Alexa in your hotel rooms, then take a look at our Alexa Skills development services.