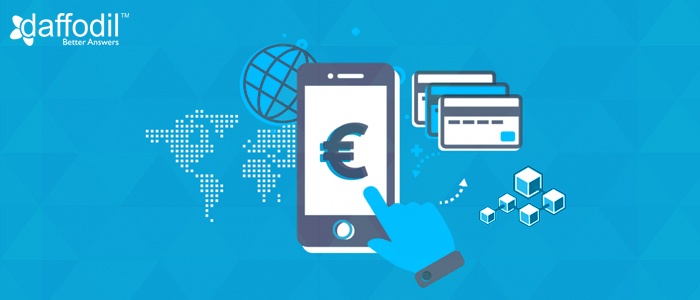 The global investment in Fintech ventures is expected to have a worth of 8 billion USD by 2018. Therefore, this continuously thriving industry needs to follow the best and the latest technology to sustain.
In the year 2017, we have seen instant payments, mobile trading, millennial focused solutions making way to take fintech industry a step further. However, the year 2018 seems diverge a bit and step into the technology lane for better customer experience. Basis our client recent client requirements and evolving technologies, we have compiled this list of fintech trends that you must follow in 2018.
1. Artificial Intelligence will Empower Fintech Solutions
"30% of large financial institutions are investing in Artificial Intelligence (AI), according to the Global Fintech Report 2017 issued by PWC."
As the capabilities and potential of AI evolves, it is harnessing almost every sector with its benefits and Fintech is no exception. By automating various tasks in banks and other financial institutions, AI will make humans free for more efficient and productive tasks. There are different ways AI is making this possible. Let's check out.
Rendering the best customer service is the catchword of every bank today. And thus onboarding and know-your-customer process has been in the priority list. In this context, smart chatbots (one of the applications of AI) could be set for for interacting with the customers, addressing to their queries, or even conduct financial transactions.





Making the customer experience more frictionless, today banks are enabling the customers to upload their documents through their smartphone camera, and then use software applications for extracting the required data fields. This process of automating the regular tasks are not only saving much of the human efforts but have are also encouraging paperless work, which is easy to record and maintain. This is going to take a step ahead in the time to come.
Considering the potential and maturity of AI, it is also expected to crawl into financial advising, especially in segments like wealth management. While robo-advisory services are expected to aid the investment decisions, many of the investors still believe in human advice when it comes to managing their high value asset. In that case, AI can handle mundane human tasks, making them available for astute and mature decision making processes.
With so many financial services rendered digitally, there are threats of cyber-attacks. To deal with it, AI is and will present its help in the form of Machine Learning, which is a subset of AI using algorithm to detect patterns, predict outcome, and operate autonomously. Machine Learning (ML) can assist in analyzing the potential risks, keeping the financial services and transactions safe in the digitalized world.
2. Rise in Mobile Transactions and Payments
"According to Statista, the worldwide mobile payment revenue in 2017 is 780$ billion, which is projected to surpass 1$ trillion in the year 2019."
Certainly, smartphones are ubiquitous than ever. As a consequence, digital wallets and payment options like Paypal, Amazon Payments, Visa Checkout, Google Wallet, Apple Pay, Android Pay have experienced high demand in the past and this will continue.
"In a research amongst the banking executives, 91.3% of banks revealed their plan to collaborate with Fintechs."
Since these services are fast and secure, they will continue to have the market call. They have reliance upon other technologies to have foolproof and powerful solutions for monetary transactions. For example, Android Pay uses Host Card Emulation (HCE) for better security. HCE is responsible to store and transmit the payment card information, such as card number, name of the card holder etc. via cloud. This allows secured processing of the information between mobile apps and merchants. Such technical models will rise, making the payment models secure and versatile.
In 2018, we could have more of millennial focused payment apps that allows users to send money from mobile to mobile. For this, a number of social media platforms are integrated with payment transfer options like Facebook Messenger, WeChat etc. We could expect more of it coming up.
3. Fintech Solutions will Ride the Blockchain Wave
"According to PWC Fintech report 2017, 77% if financial services incumbents surveyed are expected to adopt Blockchain as a part of in-production system."
For all bitcoin (and other cryptocurrency) transactions, there is a public ledger called Blockchain. Herein, a block continues to record some or all recent transactions. Once these transactions are successfully committed, they are registered into a permanent database, which is termed as Blockchain. For every block, a cryptographic hash is generated that's responsible for maintaining integrity of data and genuineness of a transaction.
"Blockchain offers a distributed infrastructure, the ability to share information in a secure way, ensuring unalterable data transfer with data integrity."
It holds the timestamp, valid transactions, and will be linked to the previous data blocks. This digitized and automated way of validating a transaction will be able to do its job in a foolproof manner because of the user signature attached to every transaction. And for managing the cryptocurrencies services on mobile, there are digital wallets available as mobile app.
4. Payments Security to get Advanced via Biometrics
With proliferating mobile payments, there are rising concerns for transaction security. Consumers can only opt for fintech solutions when they have assurance of safe and quick transaction. Presenting a solution to the problem, fintech experts suggests adding biometric identifiers to the finance related applications to add a layer of security.
Since the hacks have become prevalent more than often in the cyber world, security has become a multi-step process. Now that we have smartphones that gets unlocked with fingerprints, face recognition, and iris detection, embedding fintech applications with such safety layers would definitely verify and validate transaction authenticity. Applications that validate users and transactions using biometric identifiers would have a sure rise.
ALSO READ: Transaction & Security Protocols for Compliance of a FinTech App
What Next?
Fintech will surely disrupt the traditional way of doing business. It enable merchants to offer better and faster services, promise safe and easy transactions to the customers, and allow unbanked people to join the digital economy. Optimizing the fintech solution to render the best to both the worlds, choosing the right fintech application development partner is important. Ensure that your solution seamlessly integrates the latest trends, is in accordance to protocols and compliance, and reaches the mass with most helpful user experience.
For any inquiry or suggestions related to Fintech application development, make the most of our free fintech consultation services. Our industry experts projects the possibilities in your fintech app development idea for the most viable solution.