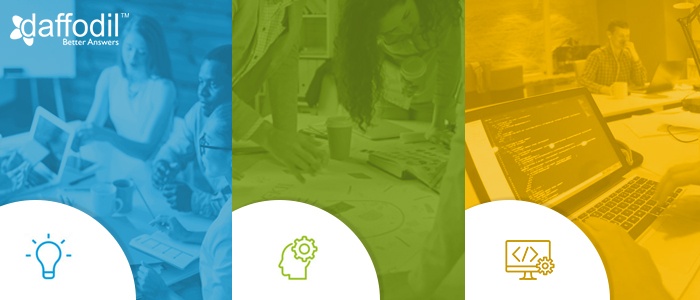 We often receive emails from people who either have an idea or want to develop an app similar to existing big fishes like Uber, Facebook, Whatsapp etc, but with an addon feature.They generally inquire about a fixed price proposal along with timelines, however, they have a very limited understanding of the features or requirements for their products.
Unfortunately, this approach is not suitable when it comes to developing great applications. It leaves the stakeholders open to unidentified requirements, external interfaces, and other constraints. This adversely impacts the development in terms of cost and schedule overruns, or even project failures. Had if these changes been identified during the initial phases, they could have been accounted for and managed within the estimate plan.
Turning an idea into a development roadmap and then into a market fit product is a tedious task in itself. Creating a successful product requires a lot of planning, brainstorming, and white boarding during the initial phases. It will not be dubious to say that the selection of right development process is as important, if not more, as the idea itself. Scrubbing the idea in and out, anticipating the pain points of target users, studying the competitors, planning revenue streams and most importantly, figuring out the technology stack for your product are a few indispensable things to ponder upon during the the initial phases.
More or less, these all facets need to be considered before creating a cost estimate, or timeline for development. Hence Daffodil has come out with a unique Discover & Frame program that allows you to materialize your product idea in terms of features, costs, timelines and technology stack.
This program is orchestrated to ensure that we gather an in-depth understanding of your idea, target users, competitors, revenue model and most importantly, your expectations from Daffodil. Our business analysts consume this intel to provide you a no-nonsense plan that outlines the entire scope, user flow, technology, timeline and cost of developing a market fit product.
This program has been segmented into following 5 phases; each phase focusing on a different aspect of your product idea.
Concept Analysis

Discovery & Requirement analysis

Framing/Visual Representation

Solutioning/Technical Architecture, and

Techno-commercial Proposal
Download the complete guide and the outcomes of each phase here
You may find this approach slightly different than what other companies may recommend, however, we have observed its effectiveness over and over again for more than 200+ projects.